Eileen Davidson returned to Bravo making an appearance on Watch What Happens Live with Andy Cohen. The former Real Housewives of Beverly Hills star dished on her former co-stars and was completely ruthless. In a question about Lisa Vanderpump, she shocked everyone by a particular word she used.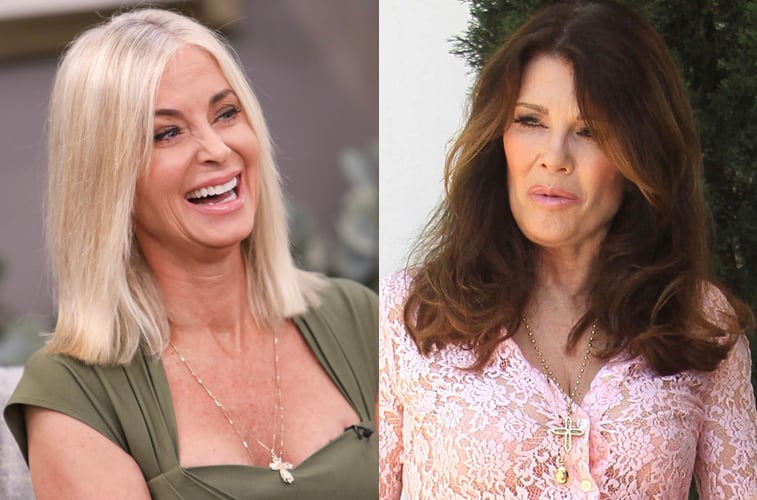 Eileen Davidson and her 'Spill on the Hills'
When a celebrity appears on WWHL they know they will be asked tough questions that need shady answers. During the late-night show, Cohen played with Davidson a game called Spill on the Hills and the soap star did not hold back.
When asked about Puppygate, Cohen asked if Vanderpump or Dorit Kemsley was more in the wrong.
Looking straight into the camera, Davidson replied, "Lisa Vanderpump," as her more than obvious answer.
The Bravo host then asked, "Thoughts on LVP ditching the [RHOBH] reunion and quitting the show?"
"P***y move," Davidson responded to cheers from the audience.
Davidson also said that she didn't think Lisa Rinna and Kim Richards' friendship would last. She also said that she doesn't think Vanderpump and Kyle Richards would rekindle their friendship.
"I've seen so many things about that 'friendship'… I don't know, I think it's over," she said.
Would Eileen Davidson return to 'RHOBH'?
Davidson joined RHOBH in Season 5 of the show and went on to appear for three full seasons. She made a guest appearance in 2018 during Season 8 but hasn't been back. Would a return to the Bravo show be in her future?
"Would I do it again? I might pop in now and then. You never say never," she said during an interview with KTLA 5.
About her time on the show, she added: "You know, I did enjoy aspects of it. But, it's high anxiety. The anxiety level is very, very high. No rules — it's like the wild, wild west of women."
During her appearance on WWHL, she also echoed similar words about her return to RHOBH.
"I might pop in now and again. You never know," she told a viewer who called in to ask if she would return to the show.
Lisa Vanderpump quit 'RHOBH'
For Vanderpump, filming Season 9 was a struggle as she grieved her brother's death. To add to the stress her Vanderpump Dogs establishment was involved in an incident that made headlines.
The famous Puppygate scandal occurred after Kemsley adopted a dog from the establishment owned by Vanderpump. When the puppy proved to be problematic for Kemsley's household, she found another home for the pet. The dog ultimately ended up in a kill shelter and drama ensued.
When the story started leaking to the press, all fingers pointed to LVP who denied the claims. Kyle confronted Vanderpump who was offended by the accusations and instead of clearing up the situation she stopped filming with the rest of the RHOBH cast.
Vanderpump ended up quitting the show and not showing up to the reunion closing the door on a return to RHOBH.
"The last year was a very negative year for me," she told Extra in June. "I feel like we're moving forward. They have had their resolution. I just had a horrible time with the show and the women. It was a very sad time in my life and it wasn't made any better. I just decided to walk away."
On the night that RHOBH aired its Season 9 finale, Vanderpump took to Instagram and wrote: "The Pump has left the building. Thank you to all of you for your support for 9 years."
Source: Read Full Article