When Calls the Heart Season 9 came to a close on Sunday night with a jam-packed episode that featured some major developments for Lucas, Elizabeth, Rosemary, Lee and the rest of Hope Valley. From an engagement to baby news to a devastating fire, here's what went down in the season finale of the Hallmark Channel series.
[Warning: This article contains spoilers for When Calls the Heart Season 9 Episode 12, "Rock, A Bye, Baby."]
Lucas clears his head in the 'When Calls the Heart' season finale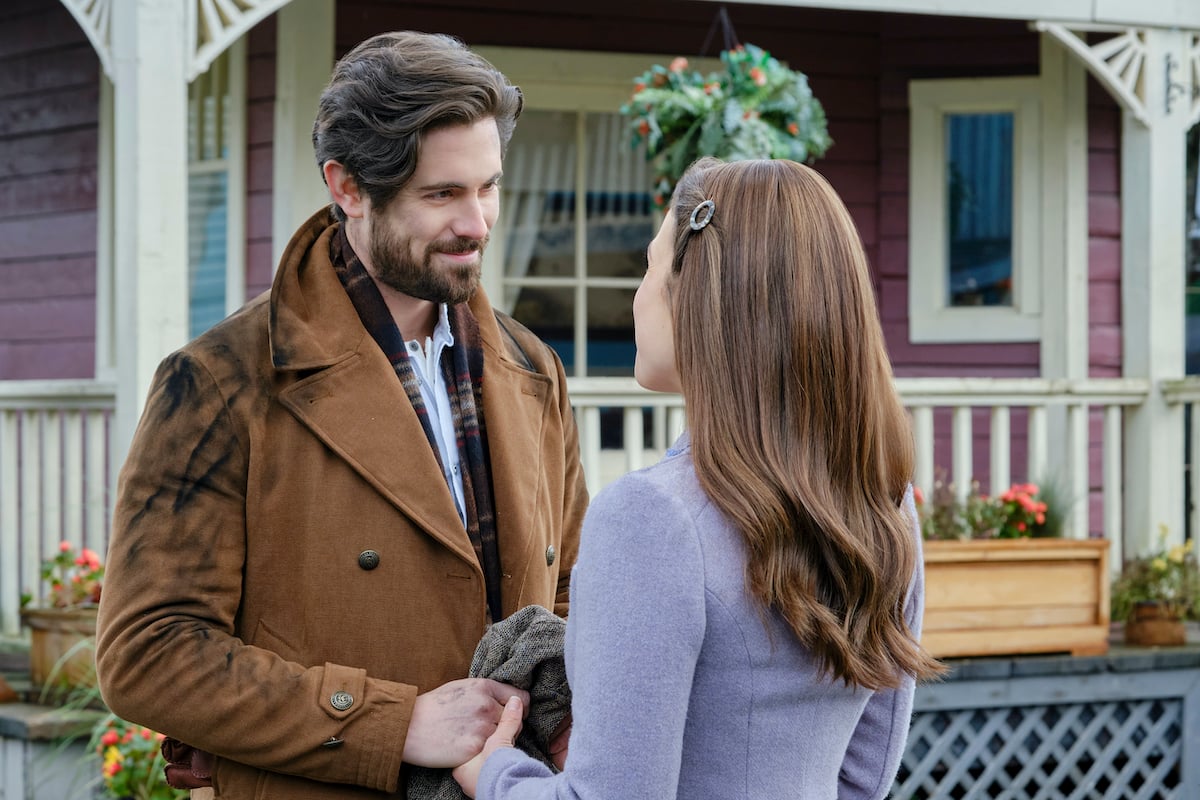 Last week, Lucas (Chris McNally) headed out of town to clear his head, leaving behind a note for Elizabeth (Erin Krakow). Earlier, she'd worried that he might be having second thoughts about their relationship. But with her doubts assuaged – thanks in part to their romantic declarations to each other at the end of episode 11 – she doesn't even need to read his letter.
Elizabeth takes Lucas's disappearance in stride, but his cousin Gustave (Karl Mercer) is worried. She agrees to ask Nathan (Kevin McGarry) to ride out to check on Lucas, who is moodily chopping firewood and reading Henry David Thoreau in the woods. The mountie and the saloonkeeper have what may be their most cordial conversation yet, with Nathan camping out with his former rival. It seems a genuine friendship might be brewing between these two.
Two familiar faces return to Hope Valley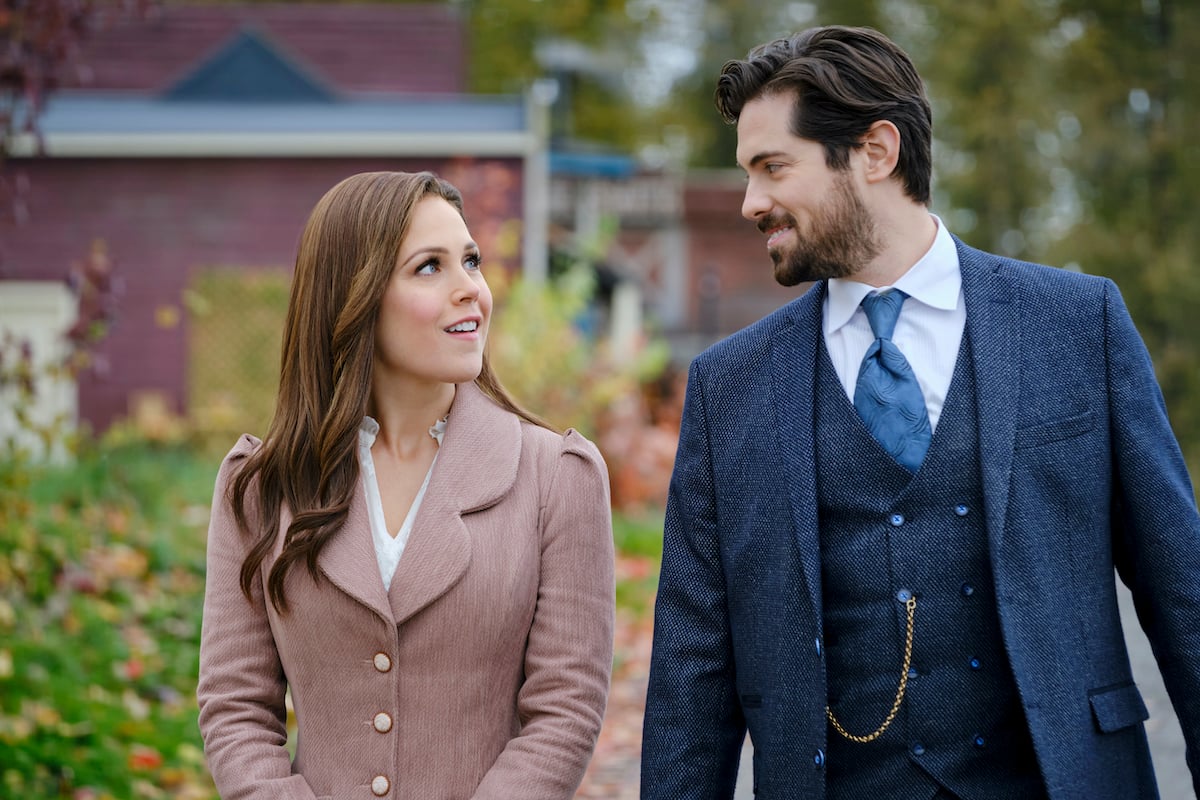 Lucas and Elizabeth's relationship has been deepening all season. There's been little doubt that marriage is in their future; the only question has been when Lucas would pop the question. Any uncertainty he felt had to do with his own guilt about putting Elizabeth and her son in danger with the Walden situation and his role in the possible reopening of the mine. But once he returns from his camping trip, Elizabeth tells him she'll never doubt him, and he says he feels the same way about her.   
That sets the stage for the biggest of this episode's big moments. He and Elizabeth are walking with Little Jack (Hyland Goodrich), who is collecting rocks and handing them over to the grownups. But one of those rocks is not like the others. As Lucas tells Elizabeth that he's called her father to ask for her hand in marriage, Little Jack hands her something. It's an engagement ring.
"Elizabeth, I've never been more sure that you're the one that matters. And I know that you're the one that I will love forever," he says before getting down on one knee.
"Allow me to be a father to your son," he says. "Elizabeth, will you marry me?"
Elizabeth says yes, of course, much to the delight of Little Jack, who couldn't be prouder of the role he played in the proposal.
The 'When Calls the Heart' Season 9 finale leaves a few issues unresolved
With Elizabeth and Lucas engaged and Rosemary and Lee expecting their first child, there's plenty to look forward to in a potential When Calls the Heart Season 10. There are also a few lingering issues that could carry over into new episodes.
Gowen is facing serious prison time as a result of his mine sabotage. Bill has said he'll do what he can to help him, but as of now, Gowen seems to have resigned himself to a future behind bars. There's also that brewing love triangle between Faith, Mei, and Nathan. And then there's the matter of Molly (Johannah Newmarch) and Bill. She drove him to his doctor's appointment and when she returned, she had some news she was very eager to share with Faith. The episode didn't reveal what happened, but could Bill and Molly have finally moved from flirtation to something more serious? With Bill facing his own mortality, it's a definite possibility. Fans will just have to wait – and wonder – what's next for the folks of Hope Valley.
Check out Showbiz Cheat Sheet on Facebook!
Source: Read Full Article