Since Watchmen debuted on HBO in October, viewers have been itching to compare the series to the comic book. There's only episode left in this first season, and the penultimate episode that aired on Dec. 8 has everyone talking. Why?
It marked the appearance of one of the series' most popular characters, Doctor Manhattan. It's the one character who people were waiting to see, and how he was introduced into the story was unexpected by many, including the actor who plays him, Yahya Abdul-Mateen.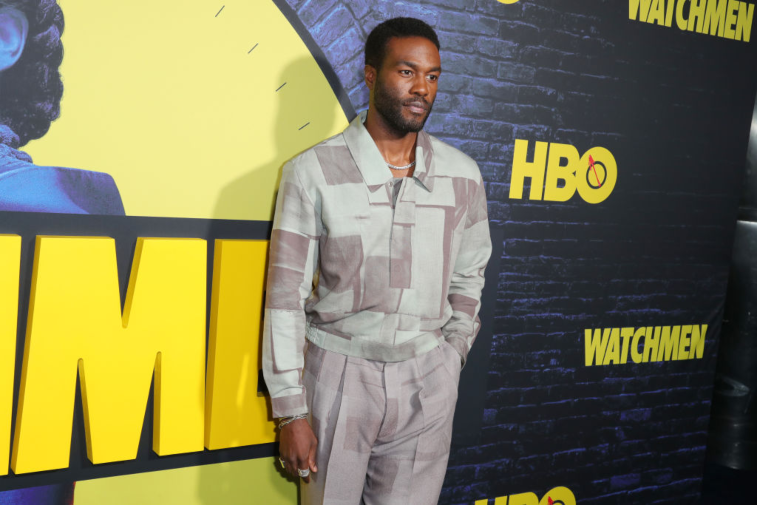 Abdul-Mateen didn't know he'd be playing the part
When he auditioned for Watchmen, Abdul-Mateen knew he was up for the role of Cal Abar, the husband of Regina King's Angela (Sister Night). What he didn't realize at the time was that he'd also be playing Doctor Manhattan, a.k.a. Jon Osterman.
According to Esquire, Abdul-Mateen was two episodes into filming when he learned he would be the iconic superhero. Showrunner Damon Lindelof told him the news:
"I knew that there was something a little off about Cal, but I didn't know what. Damon was very straightforward and calm, and I remember saying something like, 'Oh, wow.' But on the inside, I was going crazy, because I was playing freaking Doctor Manhattan! And then I said, 'Okay, well, I'm going to have to get a gym membership and get in shape.'"
Though the series alters Osterman's priginal appearance as a white male from Germany, it explains that description away by making the character Cal Abar the result of him slipping inside a corpse's body to make life easier for Angela and their family. Abdul-Matteen also does the voice narration for Doctor Manhattan in each of his forms.
He tapped into various sources of inspiration to come upwith a voice that would embody the German physicist known in the comic books.Among them are Steve Jobs and Lindelof, two people whose vocal iterationsinfluenced Abdul-Mateen's take for Doctor Manhattan.
Why that nude scene felt right to Abdul-Mateen
If you haven't watched episode eight yet, read no further onthe spoilers ahead. It's a known fact that the blue god-like figurelikes to bare it all and walk around naked. It's not a shameful act for him, soAbdul-Mateen had to get in the zone to feel just as comfortable as the scientist.In the show, Jon/Dr. Manhattan visits with Adrian Veidt—in the buff.
He told Esquire that intimacy coordinators were on set to help make the job easier for everyone who had to do scenes dealing with nudity or sex, and he said he found it helpful to have a person onsite who was dedicated to ensuring everyone's comfort. His take on being naked?
"For me it was liberating. I always had the choice every day that Ifilmed it. I was given the choice of how much I would show, what I would show."
Abdul-Mateen learned that fans are appreciating him in thisrole
Some feathers have been ruffled due to the storytelling in Watchmen, particularly with its themes of racial discord and white supremacy. In spite of that, the series has a swarm of fans who are enjoying the characters, the story arc, and the diverse cast. In an interview with Entertainment Weekly, Abdul-Mateen spoke about some of the feedback he's getting on his role:
"Online I've been really surprised by how much people are moved by Dr. Manhattan living in the embodiment of a black man. People have been really moved. I didn't see that coming. I was just playing the guy who happens to be the vessel but I've been noticing how important that is to people — to the see the possibility of a 'god' living in a black man. Especially in a world where the antagonists are a white supremacist organization. It's really powerful imagery we're putting forth and I'm proud to be part of that imagery of representation."
Because of the nature of Doctor Manhattan's comic book story and how things are playing out in this live-action series, it's unclear how much more fans will get to see Abdul-Mateen lend his talents to the character this season—or next. One thing's for sure: Doctor Manhattan is a fan favorite and one viewers will want to see more often.
Source: Read Full Article