Some of The Ultimatum couples didn't seem as in love as others. That was the case for Madlyn Ballatori and Colby Kissinger because of her comments about him. She explained why it seemed like she was so critical of her husband on the Netflix show.
Madlyn criticized Colby on 'The Ultimatum'
Colby gave Madlyn an ultimatum because he was ready for marriage. Madlyn had a strong fear of commitment.
She also often rolled her eyes when he would kiss her and openly criticized him in interviews and with other cast members. "Honestly, he's an awesome guy," she told Randall Griffin on their date. "He annoys me. I get annoyed. You don't have to say something every five seconds. Shut up and let me think for a moment. He's always putting on a show. It's funny because the things you love about somebody can also be the things you end up hating. Like you're so bothered by."
Madlyn got some backlash for her comments and actions during the season. Fans then were shocked that Madlyn seemed in love with her husband at the reunion.
"Did anyone notice in the reunion show that Madlyn looked enamored with Colby?" one fan asked on Reddit. "I don't know if it is the pregnancy hormones, but she was staring at him the whole time like she was just madly in love with him! Now, I get that they are married and have a baby on the way, BUT…she acted like she despised him the entire show!"
"It was so weird she seemed to hate him the whole season and then they wind up married and pregnant. What are we'd missingb [sic]," another fan asked.
"Yes, I love my husband but as I got more pregnant I was super extra about him. I'm sure it's the hormones," another fan added.
Madlyn said she was embarrassed to be open about her love for Colby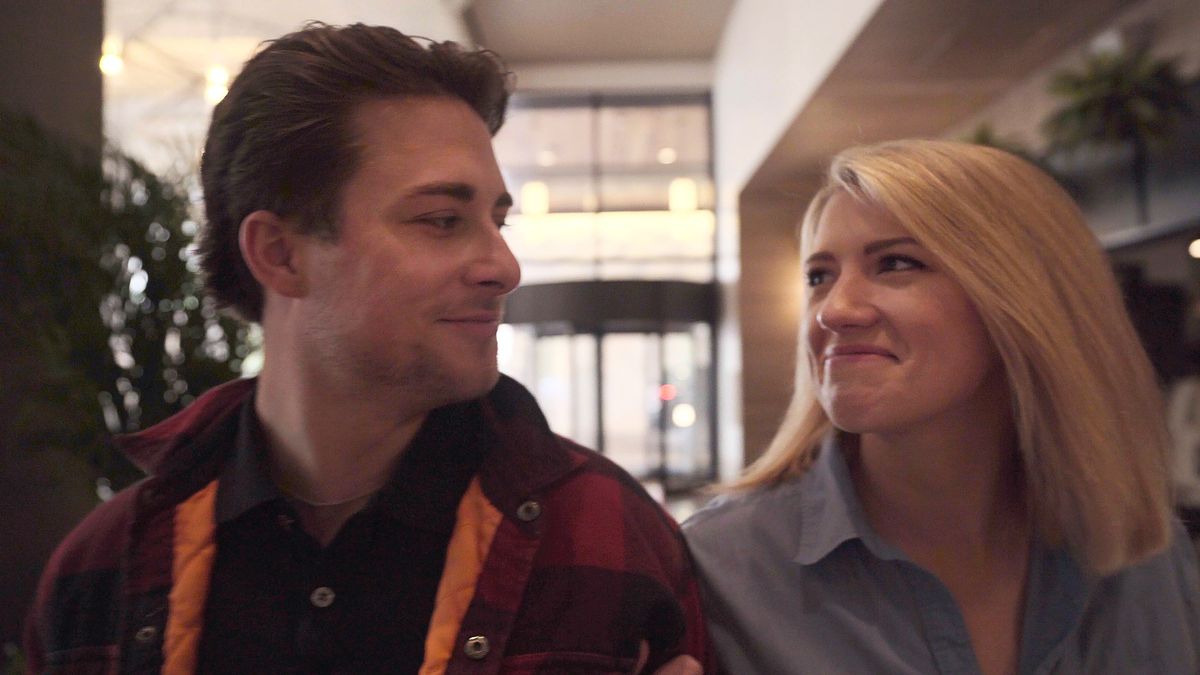 She said she should have spoken as kindly and openly about Colby as he did about her. Madlyn said she felt embarrassed about doing that in the past because it might not come across as cool.
She said this was also how she handled relationships in the past. "I think that I had a problem like in past relationships and stuff just feeling like I don't want to buy into this guy's sh*t and look stupid," the expecting mother explained. "Like I just wanna be smart and I wanna know the red flags. I wanna see everything. I don't wanna fall into anything."
The reunion showed Madlyn and Colby still happily married. Madlyn is also expecting their first child.
Source: Read Full Article