You may think you know Roger Ailes, but you don't. You probably know that the famed former Chairman and CEO of Fox News and Fox Television Stations was brought down very publicly in 2016, following numerous accusations of sexual misconduct and harassment. You might even know about Gretchen Carlson, the former Fox News host who came forward with those allegations after she was fired from the company. After Gretchen spoke out, his twenty year rein was over in a matter of days.
But can you ever really know what went down behind the scenes? Showtime's seven part miniseries, The Loudest Voice, wants to show you. Starring Russell Crowe as Roger Ailes and Naomi Watts as Gretchen Carlson—along with some other Hollywood heavy hitters—TLV attempts to shed light on the spectacular rise and grisly fall of the man behind the scandal…and the woman who took him down.
The truth is always more disturbing than fiction. Here's everything we know.
Stream 'The Loudest Voice' Now
TLV is based on an unauthorized biography.
The title, The Loudest Voice is taken from the much longer name of Gabriel Sherman's biography of Roger's rise to power, The Loudest Voice in the Room: How The Brilliant, Bombastic Roger Ailes Built Fox News—And Divided A Country. Sounds like a light read…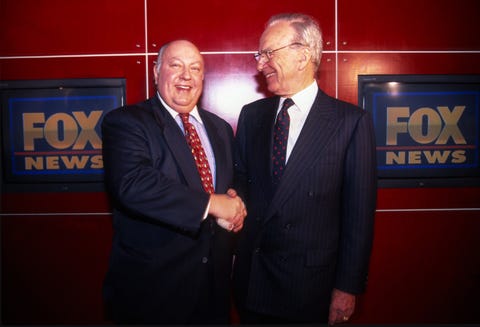 Roger ran Fox News Network since the beginning.
Fox cable network launched in 1996 under Rupert Murdoch's company 21st Century Fox. Beforehand, Roger worked as an advisor for President Nixon, ultimately becoming communications consultant in the White House. For three years before Fox, he acted as president of CNBC.
He was obviously very good at what he did. This trailer for TLV explains just how he differentiated Fox from other news organizations. It doesn't sound exactly fair and unbiased.
Gretchen is a former Miss America.
She won the title in 1989. Afterwords, thanks to a background in broadcast, Gretchen joined Fox and Friends as a co-host in 2006 and stayed on for eight years. After Fox and Friends, she began hosting The Real Story With Gretchen Carlson in 2013. Here's an excerpt of one episode, where she interviewed current Senate Majority Leader, Mitch McConnell.
The move to afternoon was reportedly a demotion, as punishment for speaking out against workplace inequality and harassment. According to Huffington Post, in the lawsuit Gretchen ultimately files against 21st Century Fox, she says she was demoted with reduced pay after complaining about unequal treatment by her male colleagues.
Gretchen was fired in 2016.
According to The New York Times, Gretchen was fired on June 23. On July 6, she filed a lawsuit against CEO Roger Ailes and another colleague over sexual harassment. She said in a statement:
She reportedly turned down multiple sexual advances from Roger in September 2015, according to the lawsuit.
Here's how Fox initially responded, according to CNN:
"The Company has seen the allegations against Mr. Ailes and Mr. Doocy. We take these matters seriously. While we have full confidence in Mr. Ailes and Mr. Doocy, who have served the company brilliantly for over two decades, we have commenced an internal review of the matter."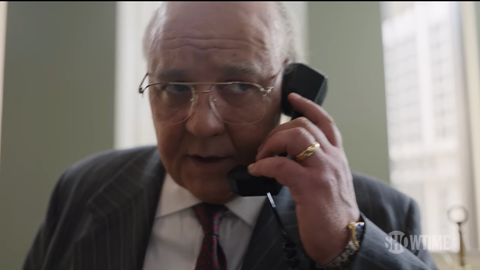 Roger, of course, denied everything.
According to Politico, this was his statement:
Sure, Jan. Twenty women have stepped forward with similar accusations.
Ten women came forward in a matter of hour. Ultimately, the number reached at least twenty women, according to Chicago Tribune.
One of which was Megyn Kelly. You may know her.
"The harassment that I went through wasn't obviously harassment in the beginning," Megyn said during Business Insider's IGNITION conference back in 2017. But eventually, it got pretty cut and dry. "It was explicit quid pro quo sexual harassment, which was basically: You sleep with me, and I'll give you a promotion," Megyn said.
It gets worse. One day, he reportedly asked her to come to his office, and things got physical. "That feeling I'll never forget—of going in there and having him lock that door," Megyn said. "It culminated in him trying to be with me physically, and it was only at that point where you couldn't pretend it wasn't happening anymore that I really had to come to terms with it. And I ran out of the guy's office; he tried to grab me three times and make out with me."
Megyn says when she reported the incident to a supervisor, she was just told to "steer clear of him."
Roger resigned from Fox News just 15 days after the lawsuit was filed.
On July 21, 2016, Roger was reportedly ousted by Rupert Murdoch and his sons.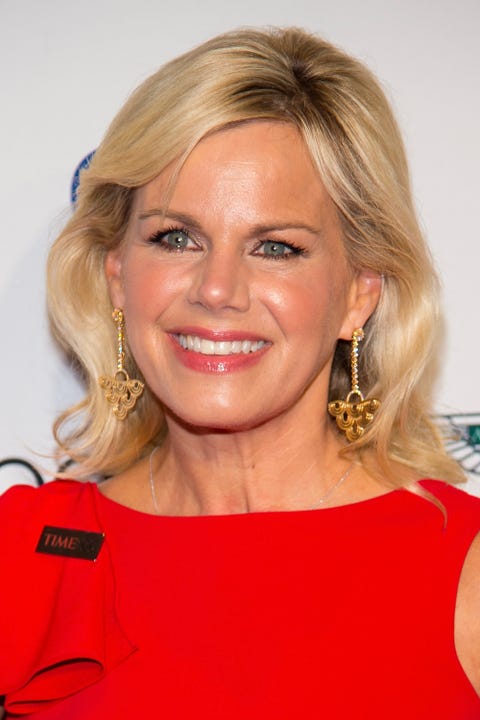 Gretchen received a $20 Million settlement.

According to The New York Times, 21st Century Fox settled with the news anchor for a whole lot of money. In 2017, she was named as one of Time's 100 Most Influential People In the World. "Speaking truth to power is never easy. It's even harder when the whole country is watching," Broadcast legend Katie Couric wrote on her behalf.
Roger died at 77.
On May 1o, 2017, Roger Ailes fell and hit his head. According to Variety, he passed on May 18 due to complications from the head injury. Though they were living separately at the time, his wife Beth was "profoundly sad" about his death.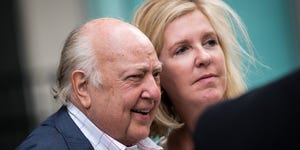 Source: Read Full Article