The Challenge Season 38 recently started filming in Argentina, and major spoilers have already been revealed. Which two contestants were the first to be eliminated? And which major vets were reportedly disqualified under mysterious circumstances? Here's what we know.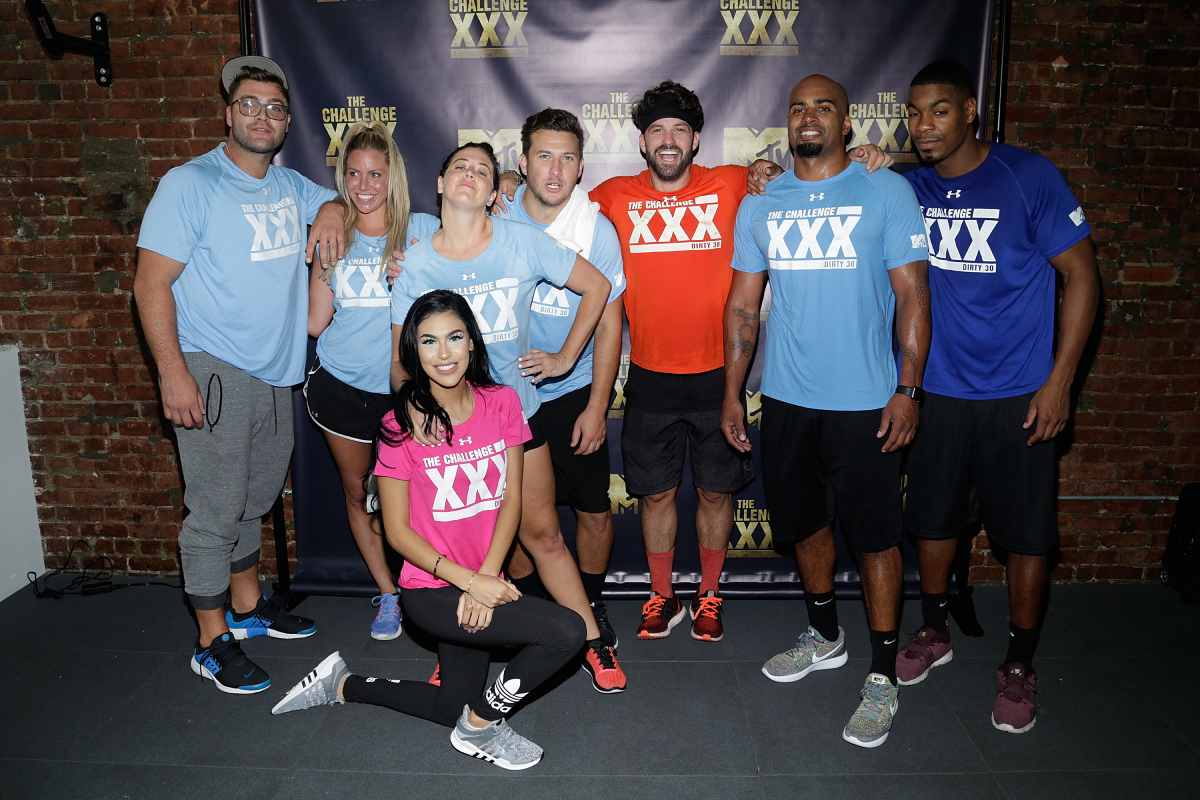 Filming was delayed for 'The Challenge' Season 38
In late May filming was briefly paused and the cast was put into quarantine due to a positive COVID test. The theme this season will be "Ride or Dies," with male and female pairs who are allies. The teams include spouses, friends, boyfriends/girlfriends, and family members.
Now that filming has officially resumed, daily challenges and eliminations are happening. There was also a big twist with two late additions to the cast — Spies, Lies, and Allies finalist Nany Gonzalez and seven-time champ Johnny Bananas.
Two players have already been eliminated, according to Monsters and Critics. Kailah Casillas and her husband Sam Bird were the first to be officially eliminated from The Challenge Season 38. However, it's unknown who ousted them from the game.
2 more major vets reportedly disqualified
When the cast was forced into quarantine, four teams remained longer than the rest of their castmates — Aneesa Ferreira and her friend James Simon, Kaycee Clark and her brother Kenny Clark.
Based on spoiler account GamerVev, Kaycee and Kenny returned to the game, as did Aneesa. But James was reportedly disqualified and sent home by production. It's unclear if Aneesa has a replacement teammate, or if the rules allow her to return by herself.
Production used two other teams to replace Aneesa and James and Kaycee and Kenny — rookies Olivia Kaiser with Horacio Gutierrez and vets Nam Vo with Emmy Russ. However, it's been revealed that Emmy quit the show, which led to her disqualification. This also forced Nam off, too.
There have been some contradicting spoilers about this, though. Some claim that Nam and Emmy were actually part of a legit elimination event.
Who is competing on 'The Challenge' Season 38?
The cast of the new season features both veterans and rookies, and that includes plenty of champions. In addition to Bananas, Kailah, Kaycee, Nany, Aneesa, and Nam, the other veterans competing are: Laurel Stucky, Turbai "Turbo" Camkiran, Devin Walker, Tori Deal, Nelson Thomas, Fessy Shafaat, Josh Martinez, Amber Borzotra, Emmy Alupei, Emmanuel Neagu, Jay Starret, Michele Fitzgerald, and Corey Lay.
And because this season has a similar theme to Battle of the Bloodlines, the Ride or Dies cast will also feature friends, family members, and significant others of returning Challenge vets.
In addition to Kenny Clark and Sam Bird, they include Chauncey Palmer (Amber B's boyfriend), Jakk Maddox (Ex on the Peak and Laurel's friend), Sam Bird (Love Island UK and Kailah's husband), James Simon (Aneesa's friend), and Tamara Alfaro (Turbo's girlfriend).
As for the newbies, Olivia and Horacio are joined by international rookies from reality TV shows across the world. There will also be plenty of rookies from American series as well.
MTV has yet to announce a premiere date for The Challenge Season 38.
Source: Read Full Article