Hawkins fans, it's true: new episodes of Stranger Things are only a week and a half away. To wait out the home stretch, BAZAAR.com is gathering everything we know about what's to come in the new season, including details about new characters and locations, returning fan favorites, and why the stakes are greater than ever Eleven, Mike, and company.
First, check out the trailers for the upcoming season, then read on for more about Mayor Kline, Starcourt Mall, and much more.
1) Season 3 returns to Netflix Thursday, July 4.
There was a 615-day gap between Seasons 2 and 3, but new episodes of Stranger Things drop July 4, 2019 on Netflix. There will only be eight episodes this time around (Season 2 had a total of nine), and here's how Netflix is describing the new season:
2) Season 3 is "darker but funnier."
Gaten Matarazzo revealed to the BBC in December 2018 that filming Season 3 felt different due to the story's "intensity." He added, "It's darker but it's funnier, and there's just a lot going on." This tracks with what Stranger Things co-creator Matt Duffer told The Hollywood Reporter right after Season 2 premiered, pointing to the need for a "clean slate" for the new season: "We didn't want to box ourselves in for Season 3."
During an appearance on Good Morning America, Matarazzo added that Season 3 is "gorier" and "not for the faint of heart." Watch the full interview below.
As a reminder, Season 2 did not end on an obvious cliffhanger; instead the Hawkins gang received a surprise happy ending at the school's Snow Ball dance—minus that ominous final shot of the Mind Flayer hovering over a version of the school inside the Upside Down.
3) Some sort of monster is locked in Hawkins—and it wants Billy.
Plot details remain top-secret, but the final trailer offers a solid glimpse at what's to come in the new season. Namely, a monster from the Upside Down is stuck in Hawkins. The eerie voiceover says it all: "You let us in. And now, you are going to have to let us stay. We're going to end you. We are going to end your friends. Then we're going to end everyone." (Doesn't the voice sound a bit like Hopper?)
Eleven is confused, of course, since she closed the gate to the Upside Down in the Season 2 finale. But as Will points out, "What if he [the Mind Flayer] never left? What if we locked him out here with us? He'd want to attach himself to someone again. A new host." The trailer all but confirms that this new host is Hawkins' resident bully and hunky lifeguard, Billy Hargrove.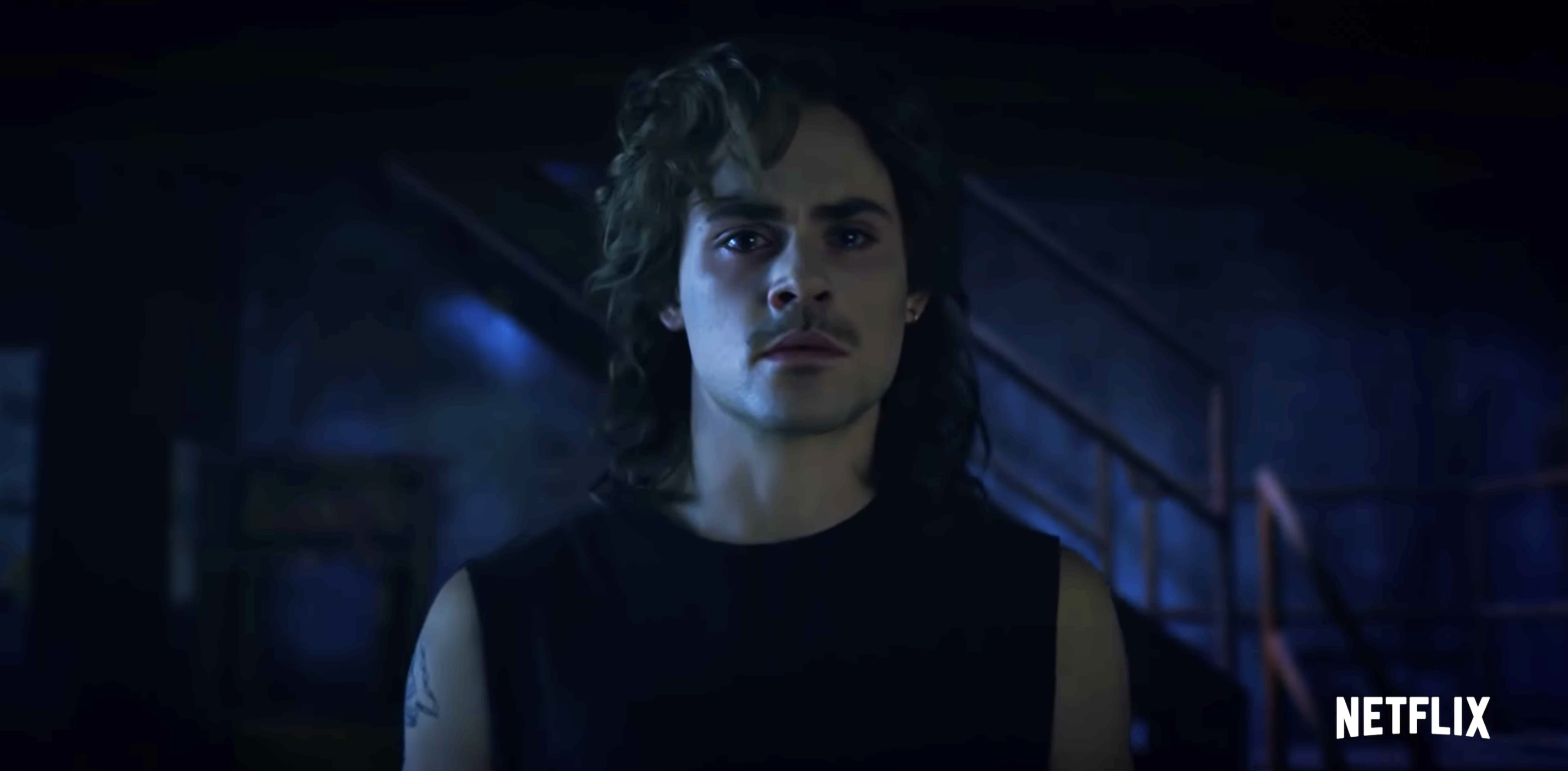 4) The new poster offers hints at the Season 3 plot.
Netflix released new promotional imagery one month ahead of the Season 3 premiere. The visuals show Eleven in her signature pose (holding up her hand with a bloody nose), along with the rest of the gang and that terrifying, still-unnamed monster. We also see dead rats lining the floor (an omen of sorts?), the Starcourt Mall in a point of prominence, a mysterious Fun Fair, and Billy in what looks like the Upside Down.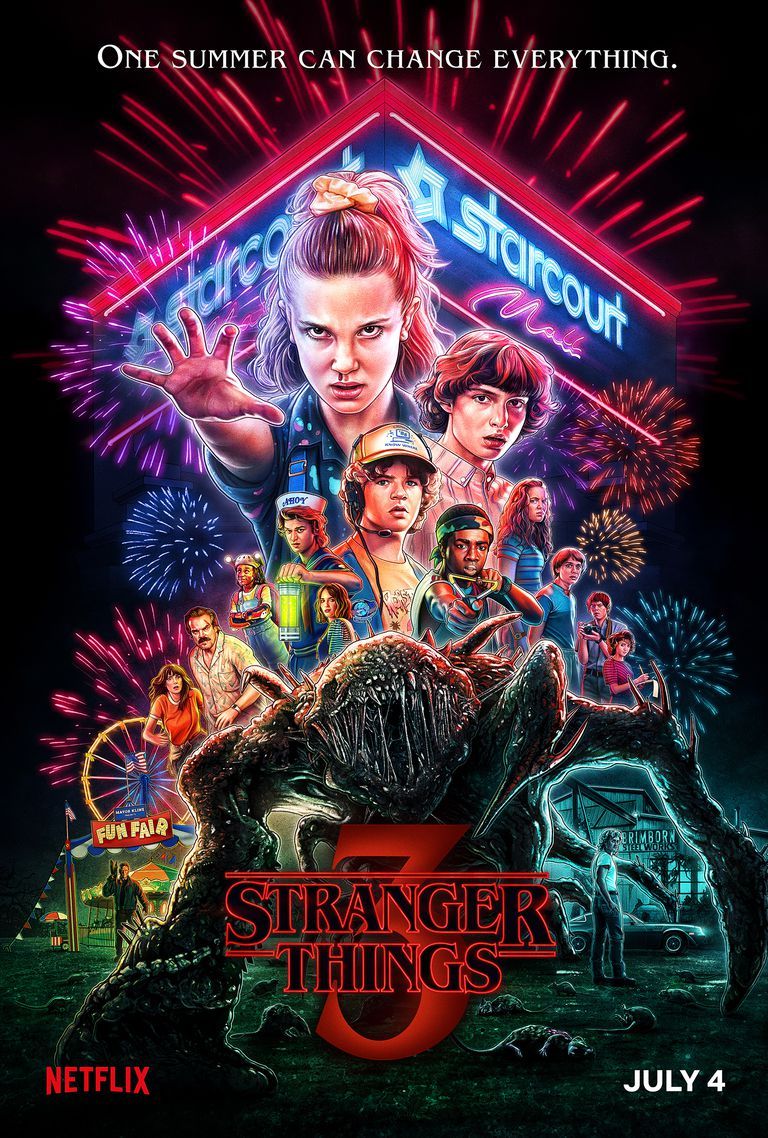 5) Season 3 will take place one year after Season 2 and reference major movies of the '80s and '90s.
Executive producer Shawn Levy told The Hollywood Reporter in March 2018 that Season 3 of the new series would take place in the summer of 1985, a little less than a year after the events of Season 2. It was a big summer for movies: The Goonies premiered June 7, while Back to the Future followed on July 3. Levy promised the latter would be a big reference point for Season 3.
Additionally, the Duffer Brothers told Entertainment Weekly that six specific movies and one very famous filmmaker influenced Season 3, which they call "our most unapologetically fun season" and "our most horrifying and intense season." The movies include Fast Times at Ridgemont High, Indiana Jones, and Jurassic Park, and the filmmaker in question is the king of body horror, David Cronenberg.
5) The episode titles are puzzling.
In a teaser for the upcoming season, Netflix announced the titles of all eight episodes of Season 3.
The first and most obvious question is, who is Suzie? Susan Hargrove is Max's mom and Billy's stepmom, but that doesn't necessarily mean she's the Suzie in question.
6) Hawkins is getting a new mall.
A teaser released in July 2018 showcases the new Starcourt Mall coming to Hawkins, Indiana. The clip doesn't reveal much about the plot of the next season, but it does show Steve (Joe Keery) and Robin (new cast member Maya Hawke) as employees at Scoops Ahoy Ice Cream Parlor. (Note their adorably cheesy uniforms.)
Star Millie Bobby Brown shared photos from set to mark the end of shooting Season 3 in early November, and one showed her hanging out on the Starcourt Mall set with Noah Schnapp, who plays Will.
Considering the eighth episode of Season 3 is called "The Battle of Starcourt," does that mean a big, final showdown will take place at the new mall?
6) Eleven and Mike are now a couple, and so are Max and Lucas.
This seemed inevitable after the Season 2 finale, which saw both duos share quick kisses. "Mike and Eleven and are going strong, so that's a relationship that continues, and same with Mad Max and Lucas," Levy told THR in March 2018. "But again, they're like 13- or 14-year-old kids, so what does romance mean at that stage of life? It can never be simple and stable relationships and there's fun to that instability."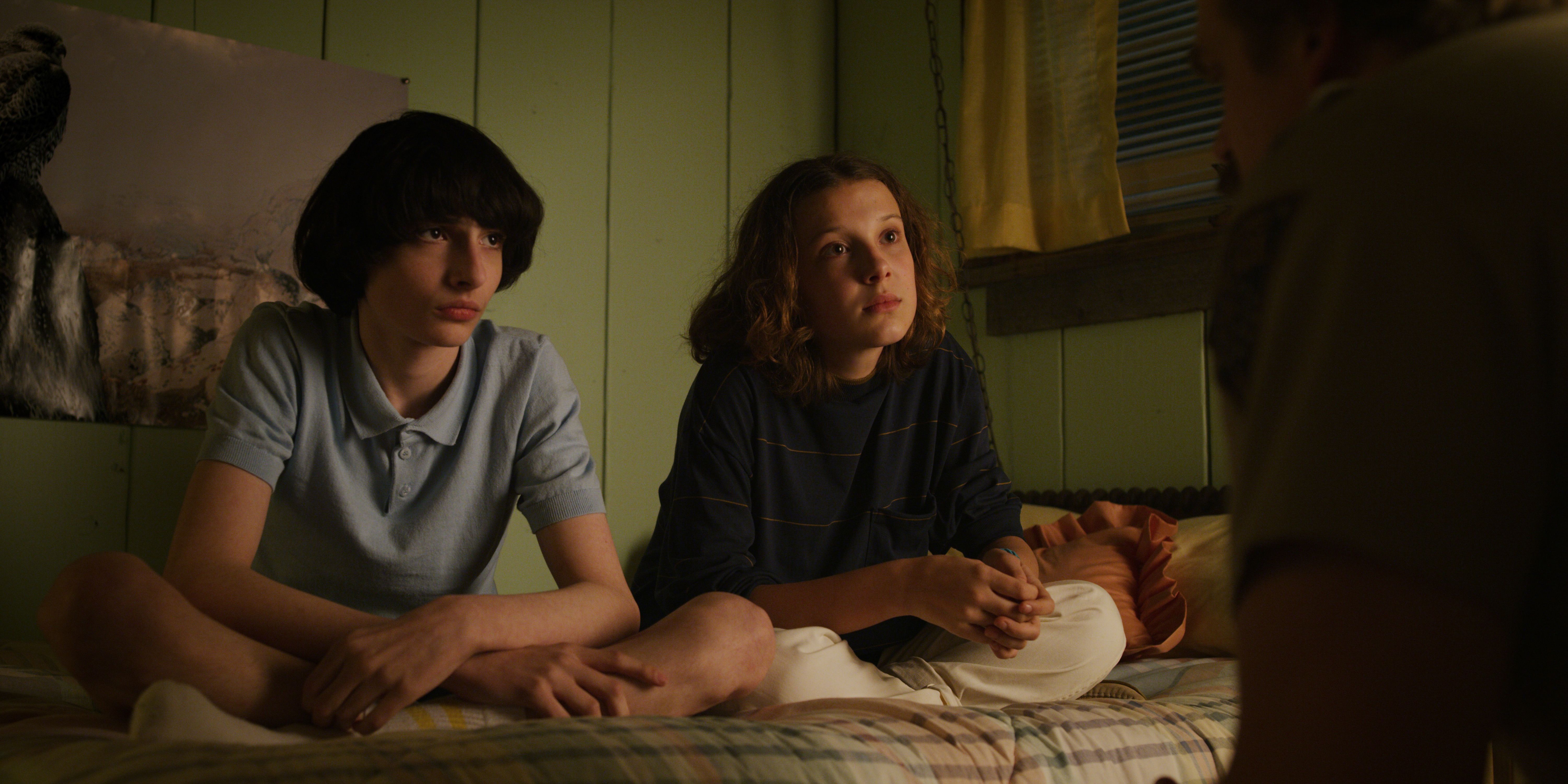 7) Kali was the first but she won't be the last.
We met Eleven's sister, Eight, in Season 2 Episode 7, and Levy told E! in October 2017 (shortly after Season 2 premiered) that we'll probably meet more: "I think we've clearly implied there are other numbers, and I can't imagine that the world will only ever know Eleven and Eight."
8) Get ready for some new faces.
Actress Maya Thurman-Hawke (the 20-year-old daughter of Uma Thurman and Ethan Hawke) also joined the cast in the recurring role of Robin. She plays "an 'alternative girl' bored with her mundane day job," Variety reports. "She seeks excitement in her life and gets more than she bargained for when she uncovers a dark secret in Hawkins, Indiana." That Starcourt Mall teaser released in July showcased her character for the first time.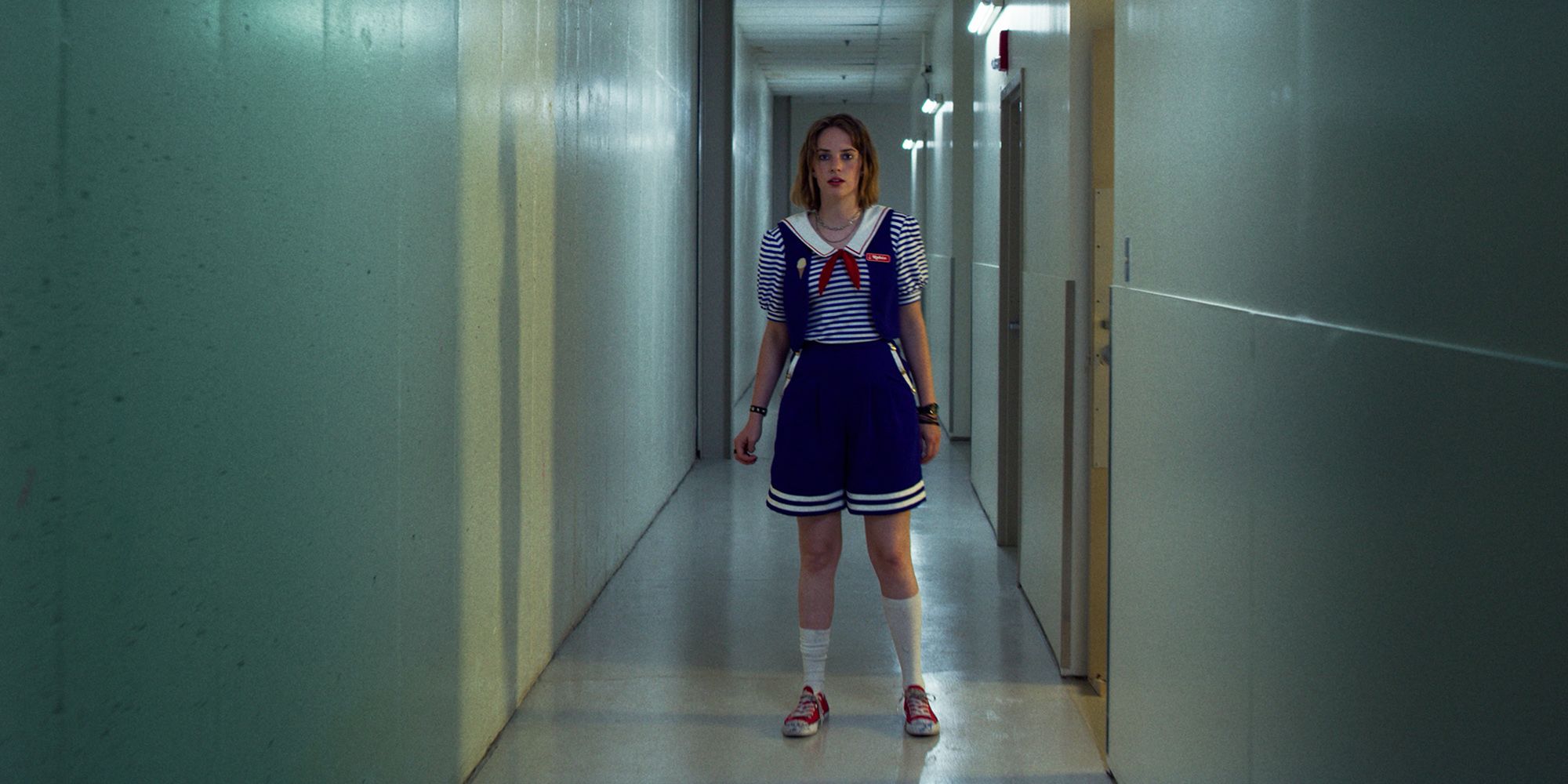 Cary Elwes, famous for his roles in The Princess Bride and Robin Hood: Men in Tights is headed to Hawkins as the town's mayor. Here's how Netflix describes the role, which sounds perfect for Elwes: "Handsome, slick, and sleazy, Mayor Kline is your classic '80s politician—more concerned with his own image than with the people of the small town he governs."
In an interview with The Wrap, Elwes revealed Kline is "one of these politicians that seems to be very full of himself and not always honest, and a little bit demeaning of others, perhaps." He also told the site that the mayor's plot revolves around a major Fourth of July celebration.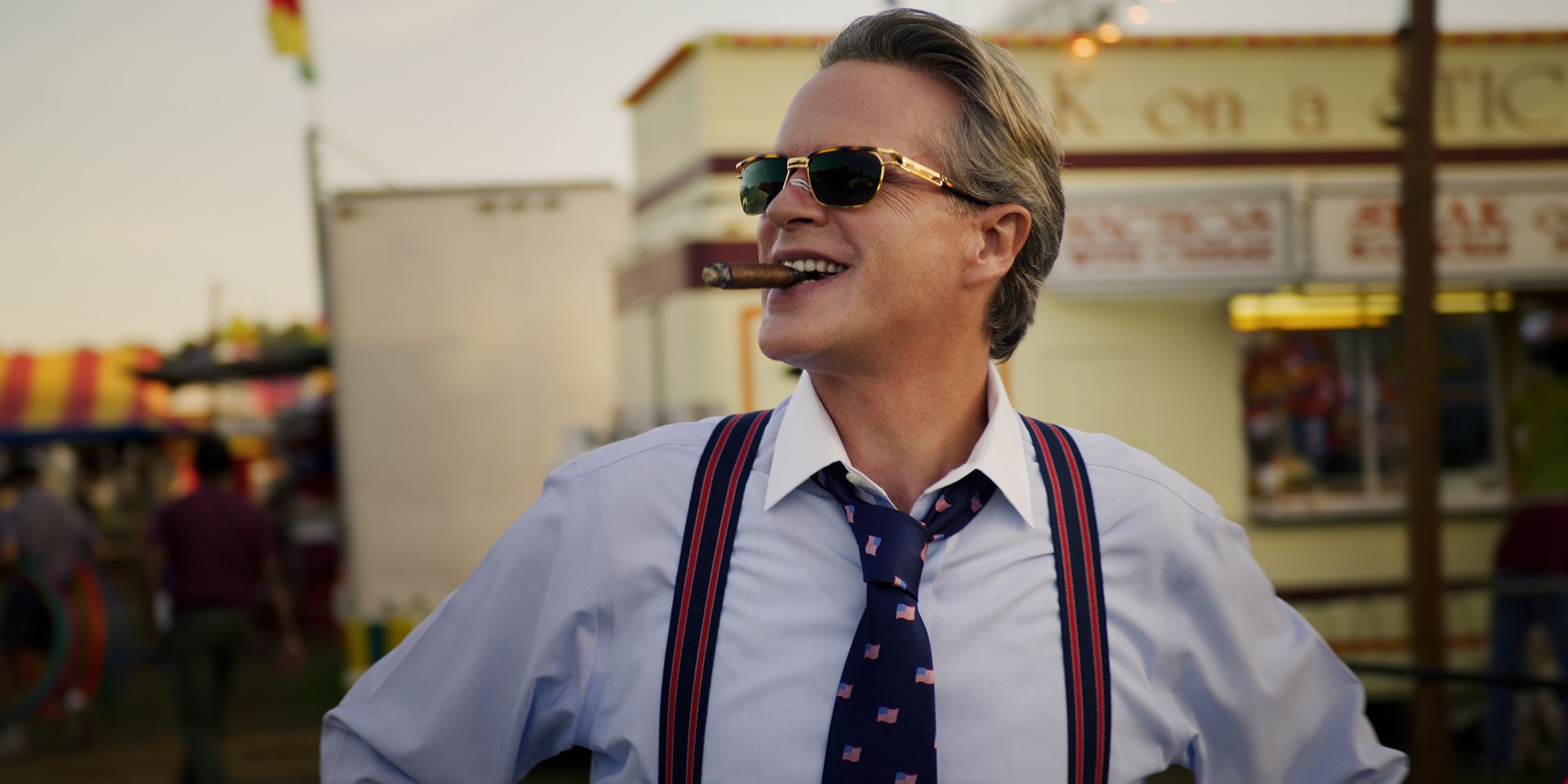 Meanwhile, Ray Donovan alum Jake Busey will play Bruce, "a journalist for the The Hawkins Post with questionable morals and a sick sense of humor."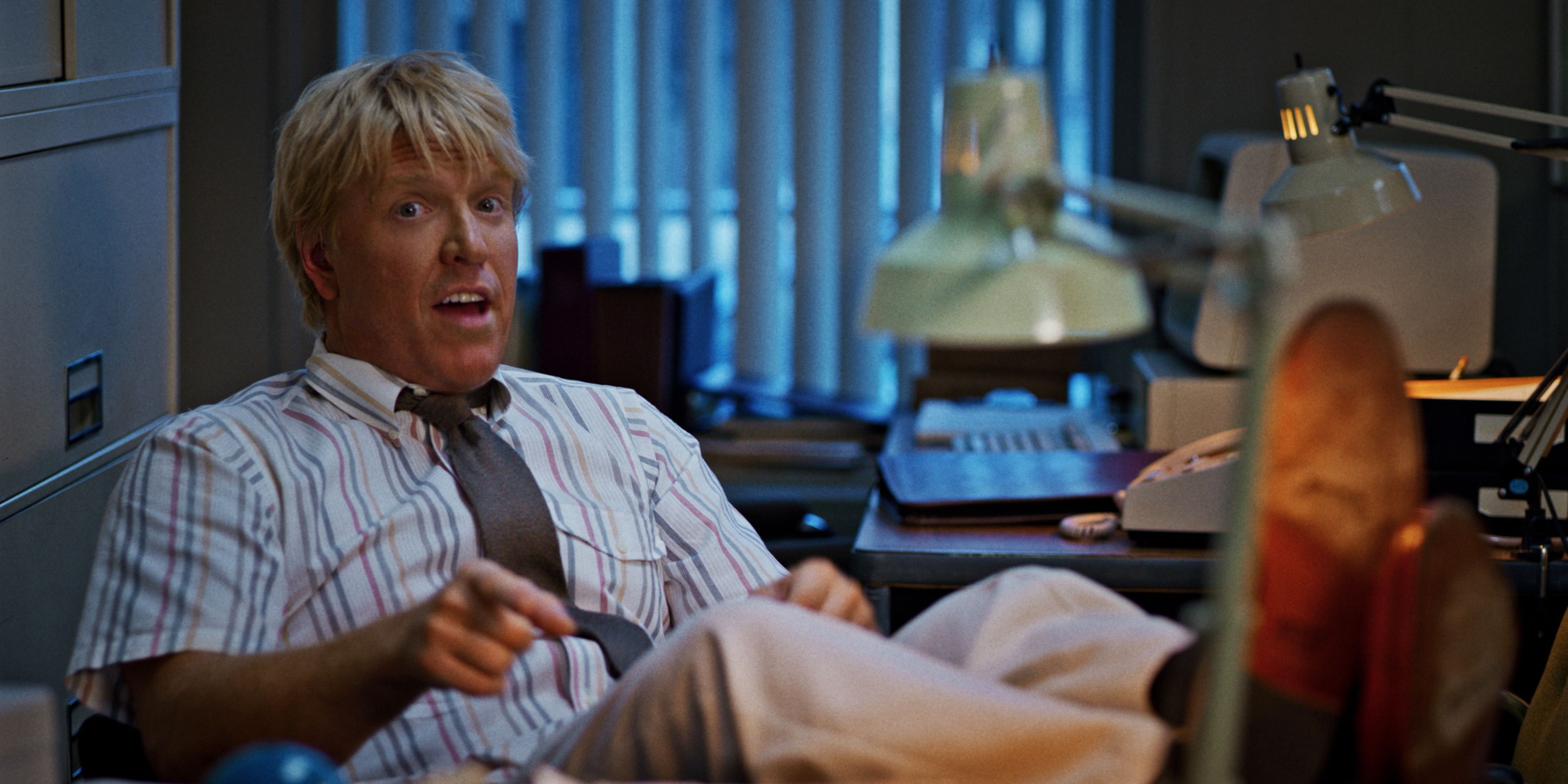 9) There will be a lot more Erica, too.
The best character of Season 2 will have an even bigger role in Season 3. Actress Priah Ferguson returns to the show in a recurring role as Lucas's devastatingly witty little sister. Here's what's in store for Erica, according to Variety: "No longer content with sitting on the sidelines, Erica finds herself on a wild mission to save Hawkins from a dangerous new threat."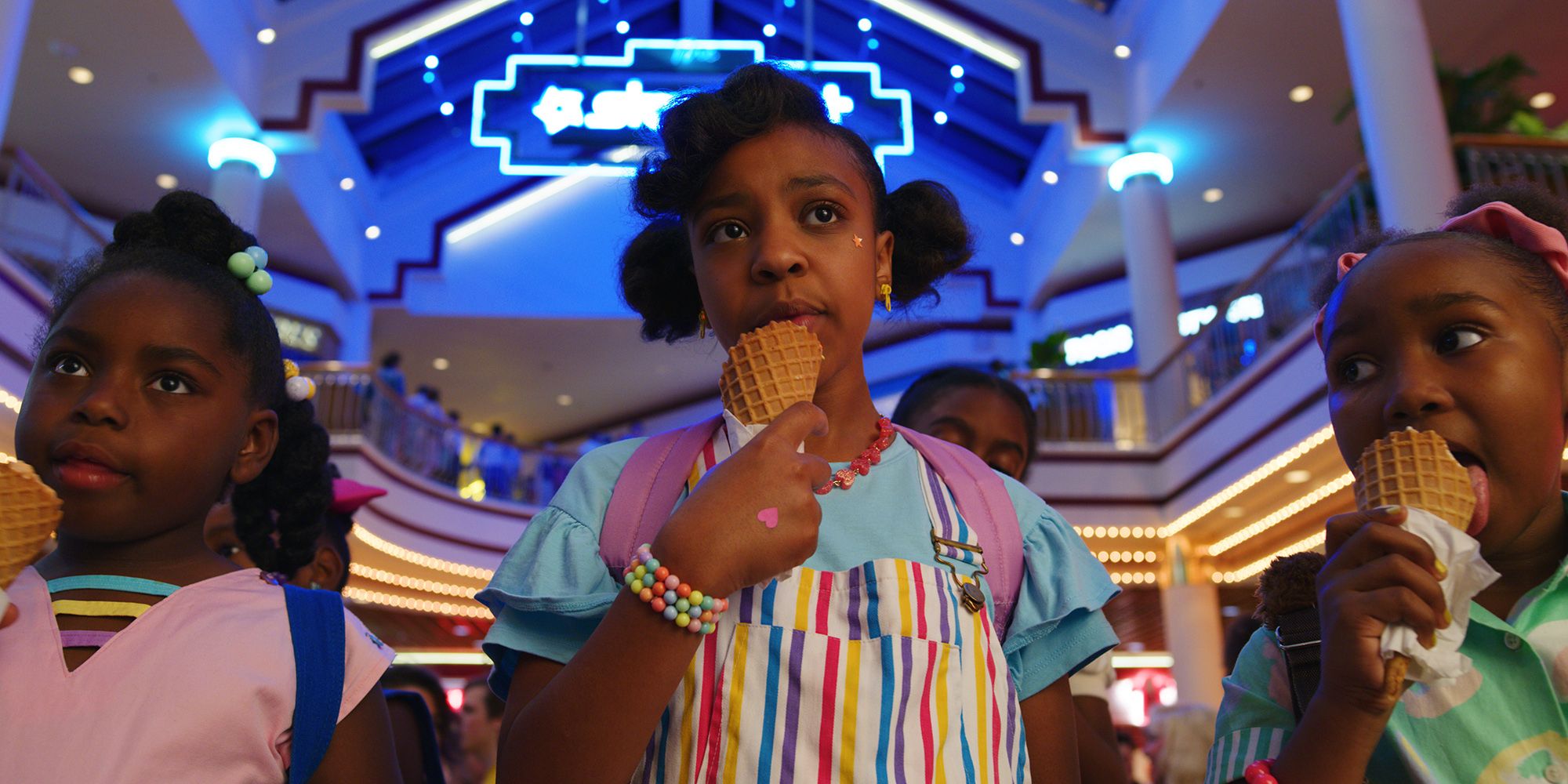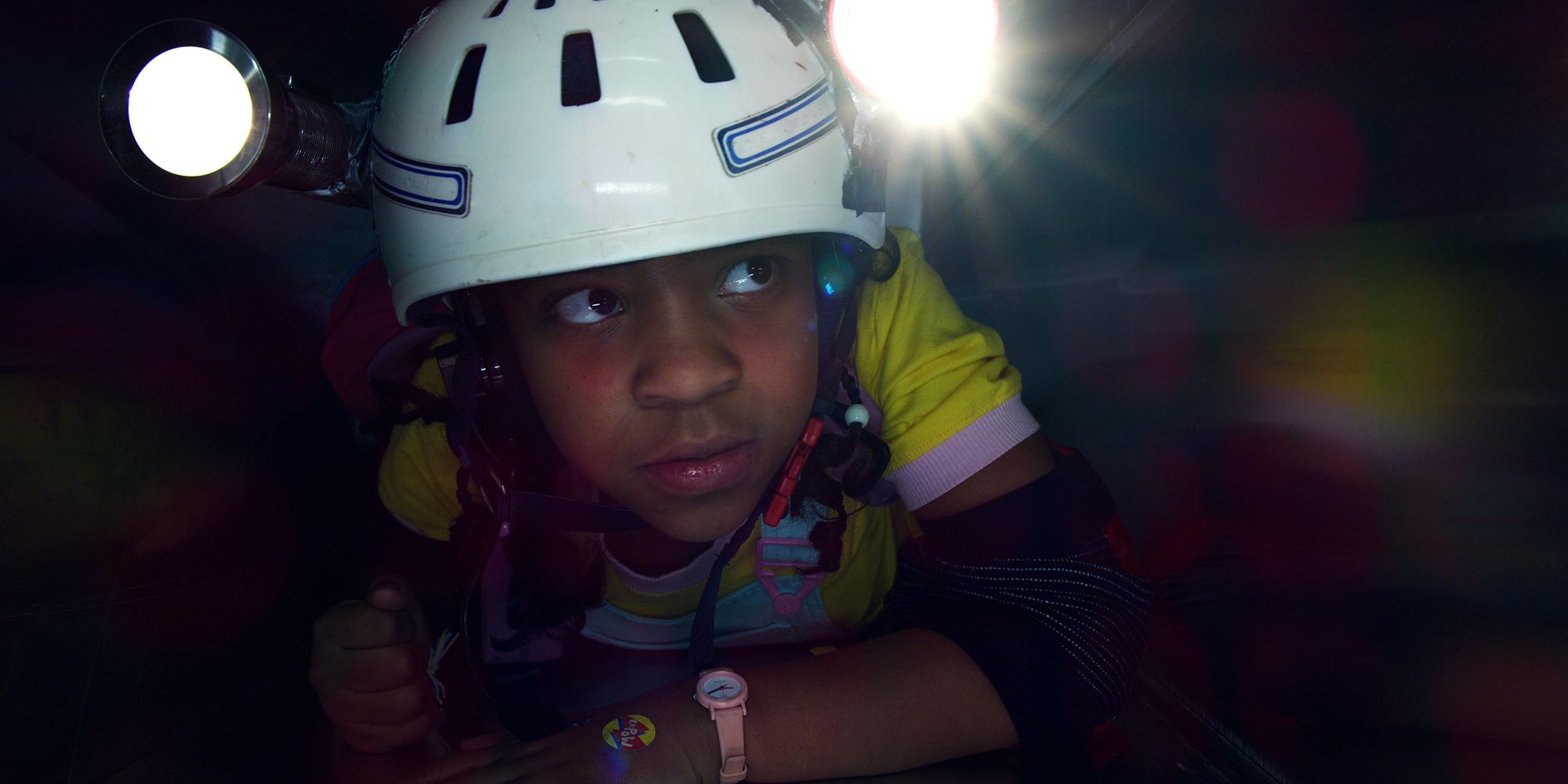 10) David Harbour has a lot of ideas for Hopper in Season 3, starting with more scenes with Joe Keery, who plays Steve.
In a wide-ranging interview with Mashable in November 2017, Harbour revealed his hopes for future seasons: "I would love to play scenes with [Steve] where Hopper is just completely ripping him apart and then he walks away and Steve just calls him a dipshit under his breath or something," Harbour said. He's also looking forward to exploring Hopper's relationship with Eleven now that he's officially, legally her father. "Hopper is now the dad of a girl who's a teenager, so she's going to be going through all these changes that it's gonna be very difficult for him to guide her through," he said.
11) "Dad Steve" is coming.
"We stumbled onto a gold mine with Dad Steve," Levy told THR in March 2018, promising Steve will have more screen time in Season 3. In January of 2018, Levy promised that would include scenes with Dustin. "I want to see them connect more and be more familiar with each other," he told Glamour. "I want them to have a connection like they've really had a connection for a year—like they're brothers."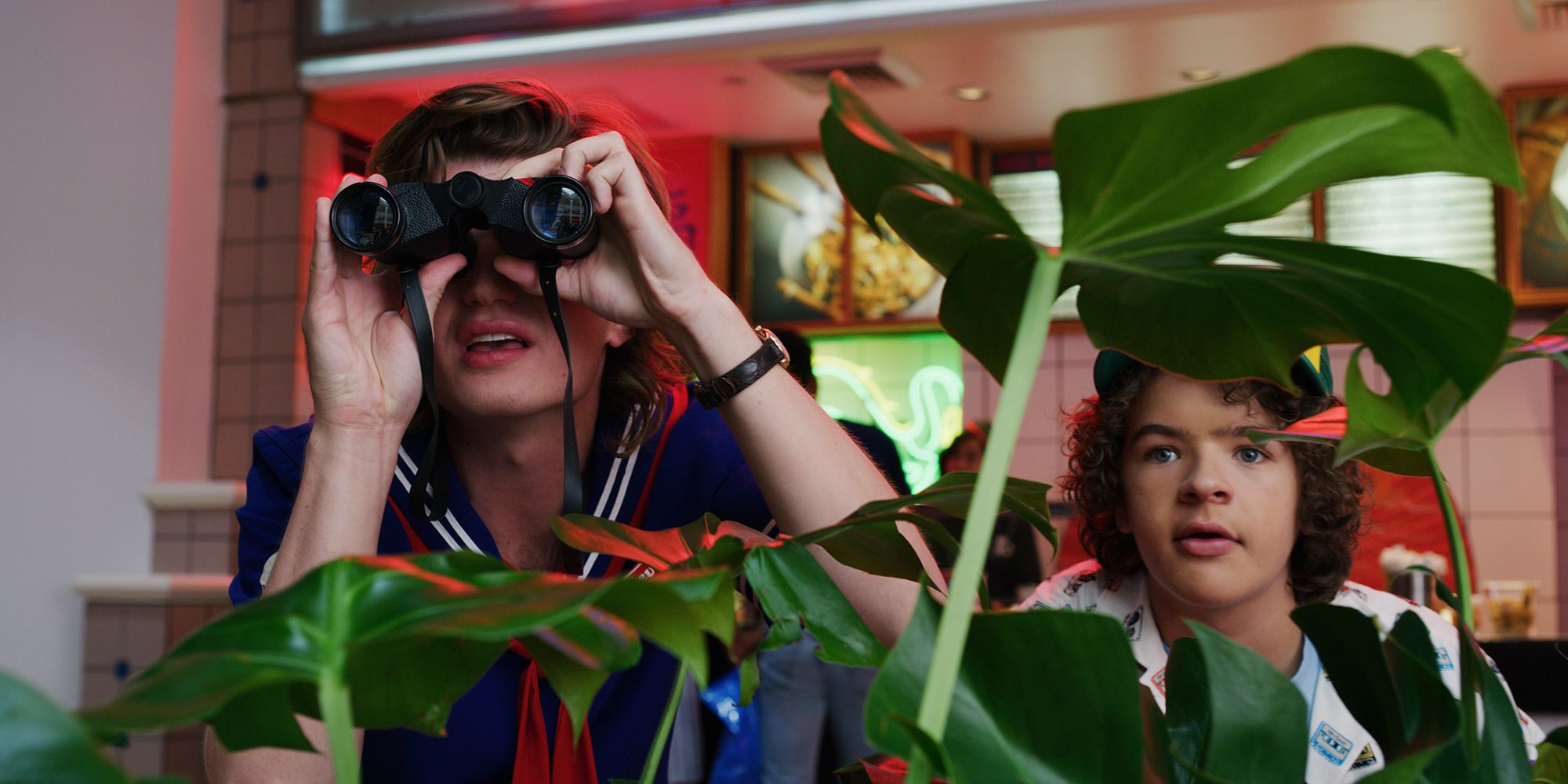 12) Eleven and Max will move on from that icy moment in Season 2 Episode 9.

In fact, they might even become friends. "We are excited to maybe see some more of those two together, moving forward," Matt told HelloGiggles in November 2017. Ross added, "They won't be enemies," and revealed we'll be getting much more Max in coming seasons. "We're excited [to] spend more time with Max and develop her in a way … we're sort of scratching the surface [in Season 2] of what I think she's capable of."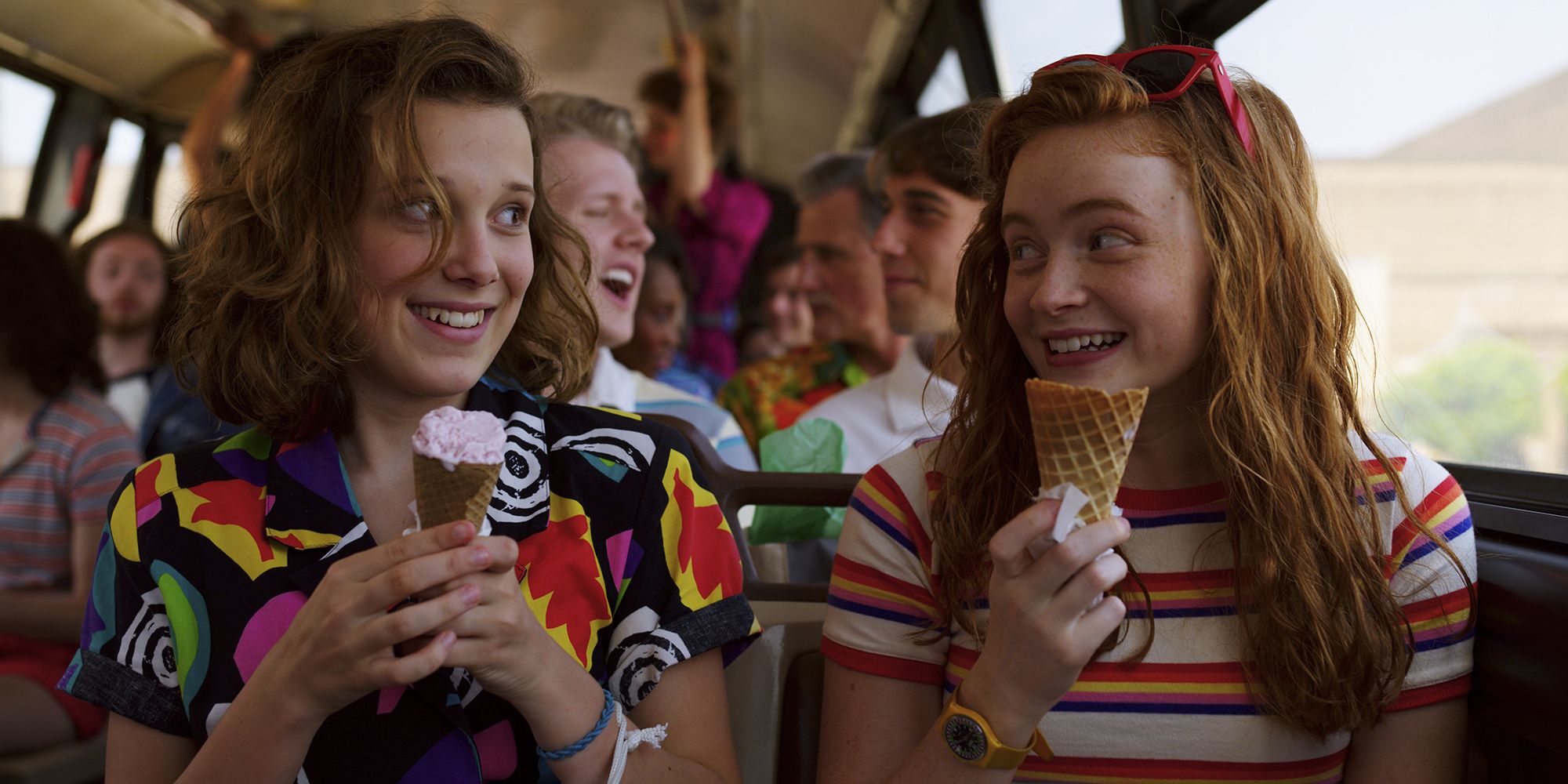 13) Season 3 might not focus on Will.
After two seasons of dealing directly with the Upside Down and its monsters, Will Byers might finally get a reprieve from its horrors. "Maybe now we're going to give him a break," Matt told THR. But Schnapp doesn't think that's gonna happen, telling THR:
However, Levy told Glamour that Will will get a break in Season 3. "We're not going to put Will through hell for a third season in a row. He'll be dealing with stuff, but he won't be at rock bottom the way we forced the amazing Noah Schnapp to play."
14) Papa is still alive.
Way back in August 2016, Matt Duffer told IGN that Dr. Brenner survived the monster attack in Season 1:
In Season 2, we only saw him thanks to Eleven's imagination, so he'll likely make a true appearance within the action in a future season.
15) We might see Bob again.
They tried to kill Bob earlier in Season 2, Ross told EW, but they loved his character too much. "I will say I would love to revisit the character of Bob in some way but I don't know how to even do that," Matt revealed.
16) The Duffer Brothers know how the story ends—but don't know how many seasons are left.
"We know where we want to go," Ross told E! "We're trying to figure out how long it will take to get there." Matt added, "Four [seasons] seems short, five seems long."
17) We may never find out exactly what the Upside Down is.
"We're telling this story from the point of view of very human characters," Ross told THR. "There's no way they can ever truly fully understand this place."
18) There's a Stranger Things 3 game coming.

At the Game Awards in December 2018, the Duffer Brothers announced a new Stranger Things-themed role-playing game from developer BonusXP, Consequence of Sound reports. The game, created in homage to "the 16-bit era," will follow the events of Season 3 (you can get a peek at Starcourt Mall in the above trailer) and will be available to play on cell phones, computers, and gaming systems like Xbox One, PlayStation 4, and Nintendo Switch.
Source: Read Full Article