Good morning to people whose lives revolve around The Bachelor and no one else! In case you hadn't noticed, Peter Weber, a guy who prefers having sex in windmills, is ABC's new leading man, and he recently ~revved his engines~ (pilot humor) in a quest to find love with a stranger on national TV. Totally normal!
Obviously, the best part about watching The Bachelor is watching everyone spiral as they await a rose, and the First Impression Rose is a huge effing deal. So when Peter gave it to Hannah Ann Sluss, it sent shockwaves through Bachelor Nation. And while this doesn't necessarily mean she's gonna win Peter's heart over the rest of his polyamorous coven, it does mean she's one to watch. In the spirit of sleuthing, here's everything we know about the Knoxville native thus far—from her dating history to her drama with the other Bachelor contestants.
She's super close with Hannah Godwin
At least judging from these cute photos!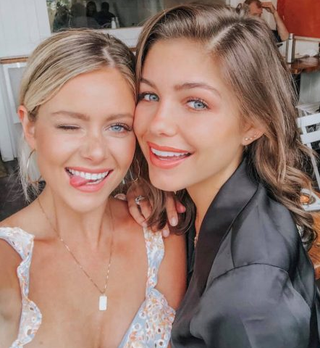 In fact, feel free to speculate wildly that the friendship with Hannah G. is how Hannah S. got cast on the show. Or not! Either way!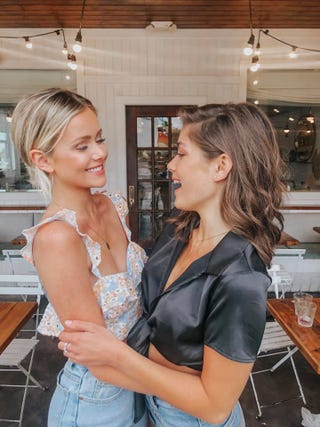 She was the leading lady in a Chris Lane music video
Who is Chris Lane, you ask? Doesn't matter, just watch the video.
She's a model and pageant star
According to Hannah's Facebook (which is still public), she is signed to Wilhelmina Models, and to be honest, she's killing it! Like, is TYLER CAMERON on a Downey bottle?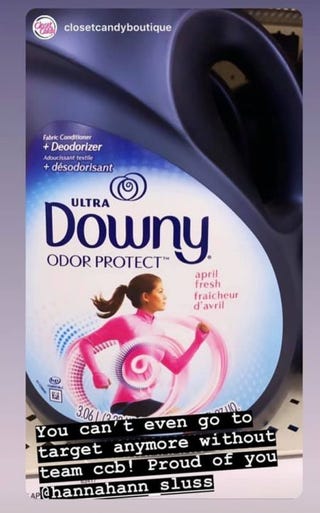 And is Tyler out here being the face of Sonic?!?!?!?!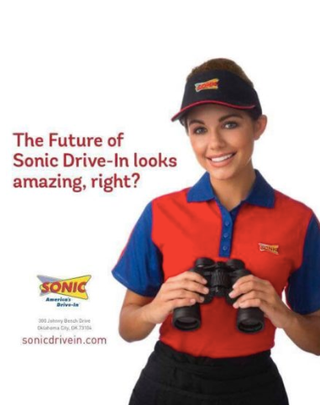 P.S. Apparently, Hannah competed in some Miss Tennessee pageants, which seems to be a new trend on the franchise.
Peter gave her the First Impression Rose
Talking to Cosmopolitan, Peter said the decision to give Hannah Ann the first-ever rose of the season was a really easy one because he was so turned on by her shooting her shot several times. He said:
She already has drama with another contestant
And by that I mean…production seems to be doing the most to build tension between her and Kelsey Weier, at least judging from this Reality Steve scoop from the fashion show group date:
(SPOILER): When it was all over and Hannah had won, Kelsey was called over by production to the back. Thinking it may seem like since Kelsey was a former pageant winner, she has an issue with Hannah winning. Was told told Kelsey was not a fan of Hannah. A lot of eye rolling.
Hmm, unclear if Hannah is actually "the villain" she's being made out to be, but either way, I'm here for the drama of it all.
She has an adorable dog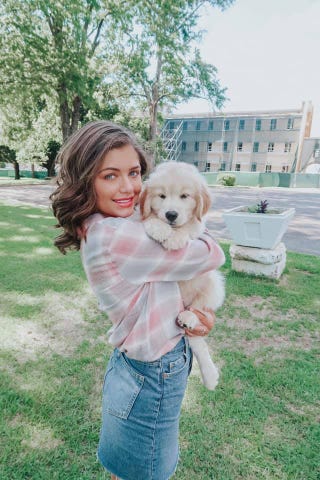 His name is Biscuit and I want to eat him.
She's, um, into hunting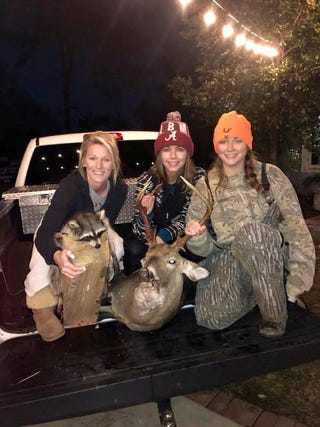 This image, courtesy of Hannah's Facebook, is sure to ruffle some feathers among people who aren't into killing animals for sport, so now seems like a good time for a poll:
She dated her last boyfriend for four years
His name is Ben, and they were last seen together (on Hannah's Facebook, at least) in 2017.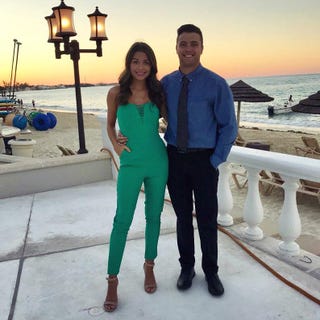 This is from their "fourth Christmas together," so we definitely know Hannah isn't afraid of commitment: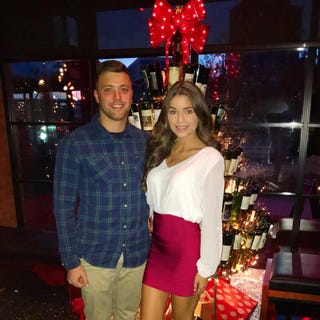 She's already an influencer
Hannah's IG might be under lock and key right now, but she's already living that #Sponcon life on Facebook. Here's what appears to be a sponsored post from back in April: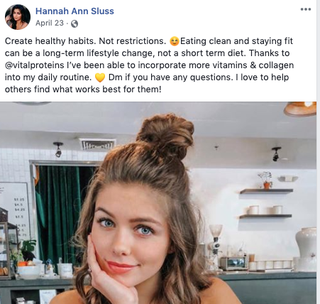 So, yeah, if this whole reality TV star thing doesn't work out, at least she has a backup plan!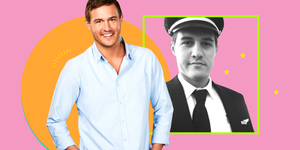 Source: Read Full Article