Nayte Olukoya just made an appearance on The Viall Files, and opened up about his split from Bachelorette Michelle Young—including their breakup over the phone, which he seems to regret.
Saying they split after "a bad weekend," Nayte said, via ET, "I broke up with her over the phone. You don't want to break up with someone, especially your fiancée, over the phone. It was her birthday weekend. We're all here in L.A. because her and I got invited to this Wango Tango event. At the beginning of the weekend, things were kind of rocky. It got even more rocky. Wango Tango happened. Her and I got into an argument right before doing all those press interviews and whatnot."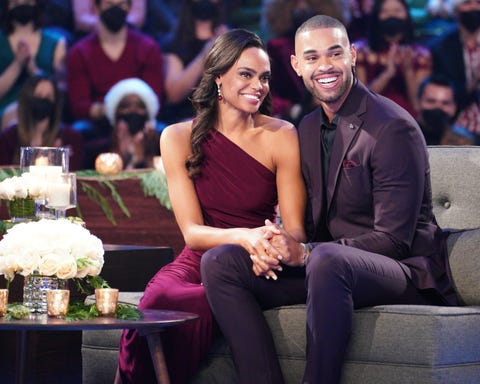 He added that "Long story short, the weekend was not a good weekend" filled with a lot of "deep conversations" and that "the last day in L.A., the conversation was kind of heading already towards a breakup. It wasn't our first time having breakup conversations. It was probably our third time having a breakup conversation."
Nayte explained that at some point he and Michelle "just stopped clicking" and that "I'm not saying that she changed into this terrible person, it just wasn't the same super quick. Really quickly after everything was said and done, after the engagement, after we started going into the everyday motion of lives… things just started to shift."
Apparently, these two had several big arguments in January, which lead to Nayte re-evaluating his decision to move. And then they almost broke up during Nayte's month-long stay in Minnesota.
"If Michelle felt blindsided, I can't take that away from her, but I know the reality of it is, this wasn't our first time talking about a breakup," he explained. "The day I left L.A. after her birthday weekend, it was kind of already being said without being said, and again, it wasn't our first time having a breakup conversation, this is our third time nearly breaking up."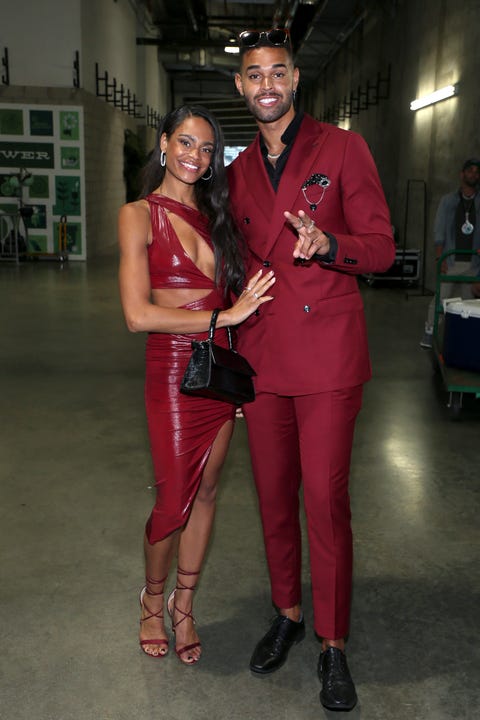 Apparently Nayte opted out of a CMAs appearance, and said that's when the breakup went down.
"I was frustrated as hell, crying on the phone with my mom, and Michelle calls me. I thought she had just got home, but she was still in the airport, unfortunately, because that makes this story even worse. She's like, 'Hey, if we're not doing CMAs next week we have to give them a reason why.' And I just blurted out, 'We're not doing CMAs because I can't be with you anymore.' So yeah, I broke up with her over the phone, which is a dick move."
It took Michelle and Nayte a while to fully stop communicating, and he told Nick that "I miss the Michelle I fell in love with for sure…I'm not sure I miss the Michelle I broke up with."
Welp. This has been an update.
Source: Read Full Article