If you still haven't seen Game of Thrones, WYD, my friend? Get that on your screens and get to it. For those of us who binged it and are committed to never getting over "The Bells" (RIP, Dany), I've got some new GoT info from none other than Cersei Lannister, sorry, Lena Headey. Her character infamously died after being crushed by rocks, and she's basically well aware that it was a much-criticized choice on the part of controversial showrunners David Benioff and Dan Weiss.
"I invested as a viewer and I have my favorite characters. And I've got a few of my own gripes. But I haven't sat down drunkly with David and Dan yet," she told The Guardian.
On behalf of the people, I must ask: How can one score an invite to said drunken meeting? I can and will bring enough wine to please even a wine queen like Cersei, just saying. Anyway, when this sit-down does happen, this is what Lena plans to say: "I will say I wanted a better death."
She's just getting right to it, I respect that. "Obviously, you dream of your death," she added. "You could go in any way on that show. So I was kind of gutted. But I just think they couldn't have pleased everyone. No matter what they did, I think there was going to be some big comedown from the climb."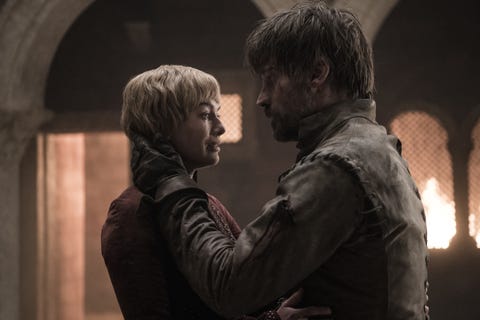 Back when Cersei's death scene first aired, Lena told EW her initial reaction was just as mixed. "I wanted her to have some big piece or fight with somebody," she said.
Her costar Nikolaj Coster-Waldau (who played Jaime) kind of talked her into David and Dan's idea instead. "The more we talked about it, the more it seemed like the perfect end for her," she said. "They came into the world together and now they leave together."
Interesting, interesting. What do you think?
Source: Read Full Article