When Calls the Heart fans still have to wait a couple of months for the return of their favorite show. Season 9 premieres Sunday, March 6. But in the meantime, Hearties can catch one of the show's stars in a new Hallmark movie. Kevin McGarry stars opposite Lacey Chabert in The Wedding Veil, which premieres Saturday, Jan. 8. In a recent chat with his co-star, McGarry weighed in on the similarities and differences between his character in the movie and Nathan on When Calls the Heart. 
What is 'The Wedding Veil' about?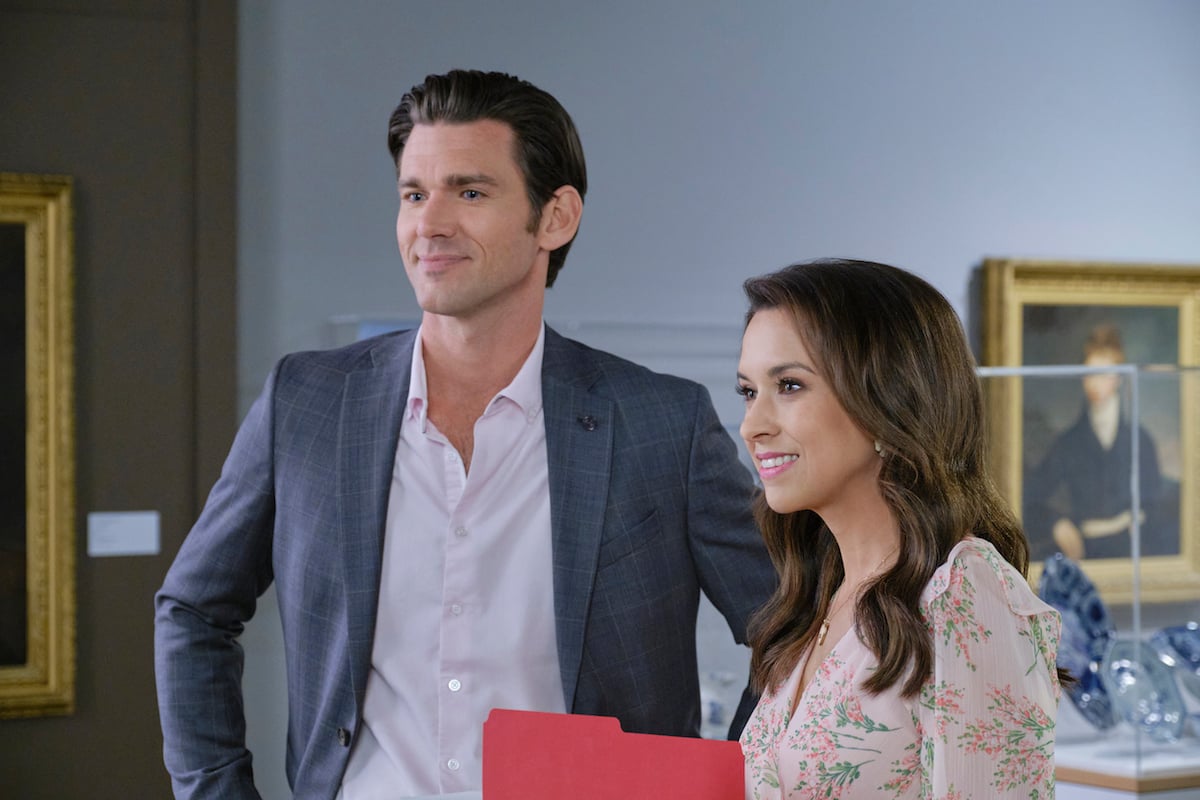 The Wedding Veil is the first in a new trilogy of Hallmark movies. The series focuses on a group of three college friends – Avery (Chabert), Emma (Autumn Reeser), and Tracy (Alison Sweeney) – who find an antique wedding veil with mysterious properties. Whoever has the veil is said to find their true love. 
In the first film, Avery takes possession of the veil. Soon after, she meets a handsome stranger named Peter (McGarry). They enjoy a magical day together in San Francisco. But a misunderstanding leads the two to go their separate ways just as their romance is getting started.
Avery returns to Boston, where she works at a museum. She's put the incident with Peter behind her, but then he shows up at her job. It turns out he's a member of a wealthy, well-known family and has just taken a seat on the museum's board. He and Avery discover a long-lost painting from a famous artist and then have to work together on a gala to unveil the masterpiece. As they grow closer together, it seems the veil is working its magic.  
Kevin McGarry weighs in on the similarities between Peter and Nathan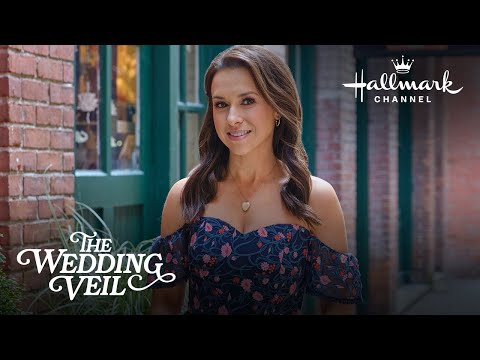 McGarry and Chabert recently sat down for a Facebook Live where they discussed their new Hallmark movie. McGarry weighed in on the differences between The Wedding Veil's Peter and Nathan, the often taciturn Mountie he plays on When Calls the Heart.  
"Nathan is much more of a straight shooter," the Heartland actor said. "He's grumpier. Nathan's a grumpier guy. Peter has a bit more fun … it's harder to get [Nathan] to crack a smile." 
However, Peter and Nathan do have some similarities.
"I think in a way they both wear their heart on their sleeve," he added. In The Wedding Veil, Peter eventually opens up to Avery and shows his more vulnerable side. "I think Nathan can be the same," McGarry said. "Once you get through all those layers he lays himself pretty bare."
Nathan might be moving on in the new season of 'When Calls the Heart' 
Last season on When Calls the Heart, Nathan showed his softer side when he proclaimed his feelings for the widowed schoolteacher Elizabeth (Erin Krakow). But that vulnerability wasn't enough to win her heart, and she ended up deciding to pursue a relationship with saloon owner Lucas (Chris McNally) instead.
Nathan was left feeling pretty wounded at the end of season 8. But there are hints that he might be getting ready to move on from Elizabeth. A clip from an upcoming episode shows him sharing a flirty moment with Mei Suo (Amanda Wong), who is new to Hope Valley. 
In an interview with ET, Wong wouldn't reveal if her character ends up in a romance with the Mountie, but it sounds like it's a definite possibility. 
"You know, the sneak peek was filmed only moments after Kevin McGarry and I met for the first time," she said. "Kevin is such a talented and charismatic guy, the chemistry translated so easily on screen. Now I don't want to spoil the fun and give anything away, but it doesn't end there."
The Wedding Veil airs Saturday, Jan. 8 at 8 p.m. ET on Hallmark Channel. When Calls the Heart Season 9 premieres Sunday, March 6 at 8 p.m. ET.
Source: Read Full Article