It takes Teen Mom 2 star, Kailyn Lowry a long time to process a situation and get past her feelings of hurt. That much is obvious. It took the reality TV star years to get to a good place with Jo Rivera, the father of her first child, Isaac. While the mother of three is working in tandem with Jo and his wife, Vee, she hasn't really found common ground with her ex-husband, Javi Marroquin just yet.
While Lowry claims she and Javi have come to an understanding where co-parenting is concerned, it seems she still has some hard feelings – namely about the reason she and Javi got together in the first place. Lowry aired that dirty laundry on the third part of the Teen Mom 2 reunion special.
Kailyn claims Javi dated her for the fame
Lowry didn't bring up the topic of how fame has affected her dating life, but when asked directly about it, she held nothing back. The television personality suggested that Javi pursued her, at least initially, because she was famous. During the tell-all episode, Lowry recounted how Marroquin had previously taken part in an MTV show, but that it didn't end well.
She didn't go into details about the show Marroquin was cast in but she did hint at what it may have been. Allegedly Marroquin was to be featured on a True Life episode. True Life was a series that followed young adults as they attempted to navigate difficult situations in their lives. The series, which ran from 1998 to 2017 featured a different circumstance each episode. The topics ranged from serious health issues to more mundane relationship topics.
How did Javi and Kailyn meet?
The pair's meeting back in 2011 seemed fortuitous. Javi strolled into the store Kailyn was working in at a local mall and seemed enamored with her. He asked her out, she said no, but eventually acquiesced. From there the couple started spending a lot of time together, and eventually wed in 2012.  In 2013 they welcomed their first child together, Lincoln.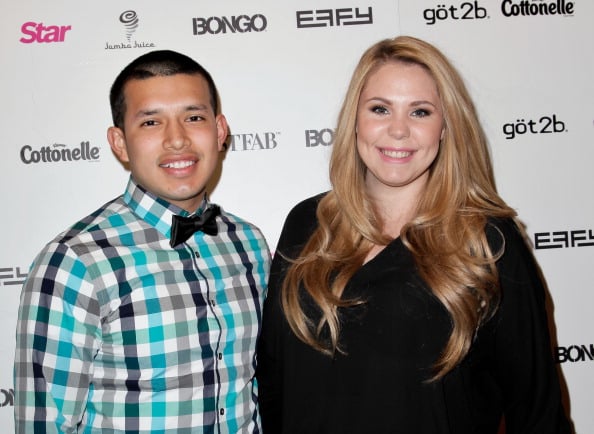 While their initial meeting and the subsequent relationship seemed like fate, the cracks in their bond didn't take long to show. A miscarriage and an overseas tour further strained their relationship, and by the time Javi returned stateside the marriage was fractured beyond repair. Their divorce was finalized in 2017. 
Did Kailyn know before she married Javi?
Kailyn seems pretty resolute in her telling of events. Shehasn't left room for interpretation, and she states Javi's intentions as ifthey are fact, so most people are wondering if Kailyn was aware that Javi wasdesperate for fame when she married him. It looks like the answer is yes.
Way back in 2018, as the Javi and Briana drama was really ramping up, Lowry took to Twitter to tell her fans that she had ignored the red flags when she married Javi. She noted that when they were first dating, she crept Twitter and found that he had tweeted her a week before they met. He had alleged, at the time, that he had no idea who she was.
When questioned by fans about why she would marry someone who clearly lied to her, she was honest. Lowry claims she was desperate and just wanted to be in a relationship. Lowry has since gone on to have a third child. Lowry's troubled relationship with Chris Lopez, her third child's father, has been heavily featured on Teen Mom 2.
Source: Read Full Article