While he doesn't throw shade, Jeff Lewis avoids talking about Bravo's Andy Cohen on his Sirius XM show, comedian Cheri Oteri revealed.
"He's never said anything negative about Andy," Oteri shared on the Watch What Happens Live with Andy Cohen After Show. "But when I do tell an Andy story, he doesn't encourage it [laughs]." Cohen, who seemed amused, joked that Lewis just wants to "move on."
Jeff Lewis doesn't want Andy Cohen content on his show
Oteri is a frequent guest on Lewis's show and added, "Yeah, because I was talking about New Year's Eve. And he was like [no expression]. Like I could tell and was like, 'Oh you don't want that.'"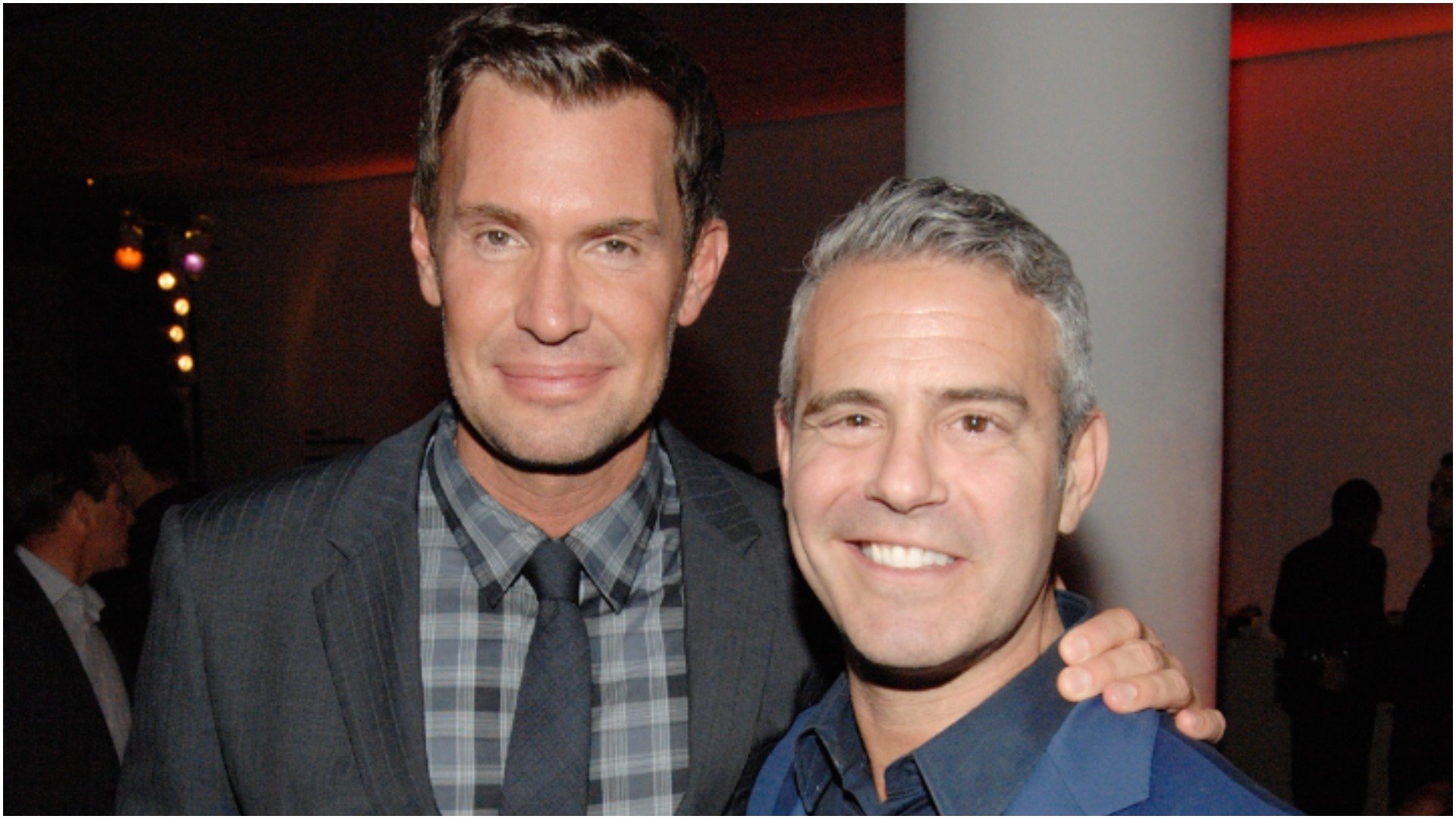 "Right, you don't want that content," Cohen reiterated. And joked, "Interesting! I see you, Jeff!"
But Oteri emphasized that Lewis has never said anything shady about Cohen. "Nothing negative ever."
They have had their share of feuds
While Oteri has never heard Lewis say anything negative about Cohen on-air, Lewis just tells Cohen when he's mad or annoyed to his face. Lewis went after Cohen on Sirius XM in 2019 when Cohen continuously joked about wanting to date Lewis's ex-boyfriend Gage Edward. "It did hurt my feelings," Lewis said when Cohen continued to joke about wanting to bring Edward to an event. "It was different when we were dating and you would joke. But it was a tough breakup and I just wanted to say I prefer you not say that again."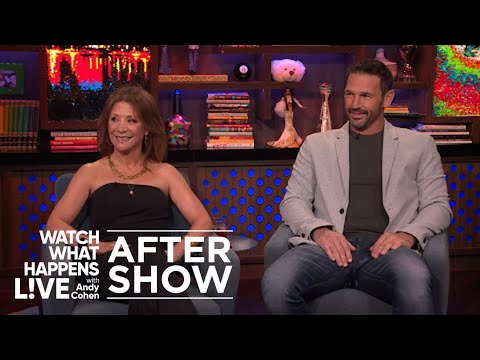 Cohen apologized and admitted he and Lewis have a few similarities. And added the remarks were a joke and never real.
But, of course, Cohen had his own grievance with Lewis. "I thought it was odd that I never heard from you after the birth of my child," Cohen said to Lewis. Lewis disputed that assertion, telling Cohen he was told not to send a baby gift. Cohen agreed that he did not want a gift, but the two have conflicting memories of whether or not Lewis reached out to congratulate Cohen after his son was born.
But Jeff Lewis and Andy Cohen said they are close friends
Lewis and Cohen agreed they had a "hiccup" in their friendship a few years ago, but are close friends.
"One of the reasons why we became such good friends is because when I would hang out with you, I would never talk about work," Lewis said on a WWHL After Show in Feb. 2021.
"And I never wanted anything from you," he continued. "We would just hang out and talk about life. Where if you go out with a Housewife, they want more screen time. They wanna know what's happening next season. We never did that. If there were any issues with filming, I would go to another producer and deal with it directly. I would never bother you with that."
Cohen added, "We had a little bit of a hiccup a year or two ago," he said about Lewis. "But Jeff and I are great and I would consider him a personal friend."
The hiccup occurred was when Lewis's contract with Bravo expired. Lewis snarked about the network but also Cohen, which Cohen didn't appreciate. The dispute became so heated that Lewis read a text exchange he had with Cohen on his radio show. Cohen was angry about a photo Lewis marked up, putting a large "X" over former friend and assistant Jenni Pulos.
Source: Read Full Article