TL;DR:
Jason Bateman and his daughter are watching Ozark together.
According to the actor, it's the first time she's seen his work.
Bateman recently thanked fans after four seasons playing Marty Byrde.
The final episodes of Netflix's Ozark have arrived, and Jason Bateman is watching the series again for the first time in years — this time, with his teenage daughter. According to the actor, the experience has "been weird for her," especially since it's her first time watching one of her father's on-screen performances.
'Ozark' Season 4 Part 2 just dropped on Netflix
Ozark Season 4 Part 2 was released on Netflix on April 29, and fans are already feeling nostalgic for earlier chapters of the show. This batch of episodes brought the Byrde family's adventures to a close. It revealed the fates of all the characters — some of which were more satisfying than others.
And it seems viewers aren't the only ones looking back on the series. Ozark star Jason Bateman recently revealed that he's rewatching the show — this time, with his teenage daughter by his side.
Jason Bateman and his daughter are watching 'Ozark' together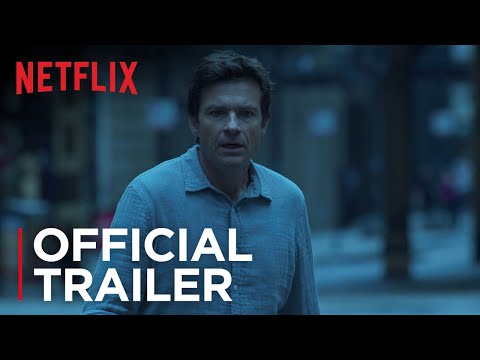 During an interview with Entertainment Weekly, Jason Bateman revealed he and his 15-year-old daughter recently started watching Ozark from the beginning.
"Last night and the night before, my 15-year-old daughter and I sat and watched episode 1 and episode 2 of the show," Bateman told EW. "This is a big deal. I haven't seen them for five years, she's never seen the show."
Not only has Bateman's daughter never watched the Netflix series before, but she's also never seen one of her father's performances. Starting with his role as Marty Byrde will no doubt prove an interesting experience for her. Bateman even spoke about how surreal the whole situation has been.
"She's never seen anything I've ever done because, you know, if you've got kids they usually give it up for everybody except you," Bateman explained. "It's been weird for her to see me on [camera] and I get it, that's not uncommon. For some reason, she finally decided to watch Ozark."
To be fair, now's the ideal time to dive into Ozark, with all four seasons available to stream on Netflix. Bateman recently bid farewell to his on-screen family, as well as the fans who immersed themselves in their story.
Jason Bateman thanked fans for following his on-screen family
Perhaps it's fitting that Jason Bateman is rewatching Ozark because he recently bid farewell to the role of Marty Byrde. As the show's final episodes came out on Netflix, the actor expressed gratitude for his time on the series. He took to Twitter to thank fans who supported the show over its four-season run.
"Just want to say hi and a sincere thank you to all the nice folks out there that gave OZARK a spot in their lives over these past few years," Bateman wrote. "Thanks for liking what we loved making for y'all!"
Hopefully, his daughter comes to love the series as much as other viewers have. It certainly takes audiences on a wild journey.
Ozark Season 4 Part 2 is currently streaming on Netflix.
Source: Read Full Article