Two true-crime worlds collided on Netflix when Billy McFarland (portrayed by Ben Rappaport) from Fyre Festival appeared with Anna Delvey (Julia Garner) in Inventing Anna. That was no coincidence; the pair did cross paths in 2013. However, even more shocking is that the same summer that Fyre Festival took place, lawsuits began to pile up against Theranos CEO Elizabeth Holmes. 
The media went wild in 2017 when the news broke that McFarland, Delvey, and Holmes were all scammers in disguise. Now, five years later, viewers get to watch how the 'summer of scams' all played out in The Dropout on Hulu and Inventing Anna on Netflix. Fyre Fraud and Fyre: The Greatest Party that Never Happened dropped to Hulu and Netflix respectively in 2019, but are worth a rewatch after finding out all three scams came to a head at the same time.
'Inventing Anna': Anna Delvey scammed Billy McFarland before his Fyre Festival
The Netflix drama Inventing Anna opens with a disclaimer, "This whole story is completely true, except for all the parts that are totally made up." However, the part about the two convicted scammers hanging out together for months is not made up.
In 2013, Anna Sorokin arrived in New York City and became Anna Delvey. She posed as a fake German heiress worth $60 million. However, she let friends foot the bill for her lavish lifestyle and crashed upscale hotels without paying. Many of the characters in Inventing Anna portray real-life people from Delvey's life.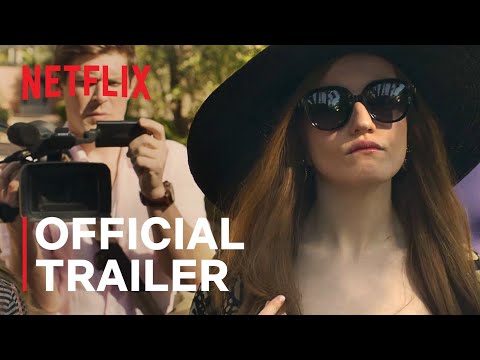 Before Billy McFarland defrauded investors and let his $1,000-ticket holders stay in FEMA tents at his "luxury" music festival, he headed the credit-card company Magnises. According to Page Six, Delvey stayed in McFarland's SoHo headquarters of Magnises for four months in 2013, rent-free. She scammed the Fyre Festival con artist before his music extravaganza failed miserably.
'The Dropout' depicts Elizabeth Holmes and the rise and fall of Theranos
In Hulu's The Dropout, Elizabeth Holmes surpasses Anna Delvey's fraud in Inventing Anna by billions. Amanda Seyfried portrays Holmes as the biotechnology entrepreneur and CEO of Theranos. The health technology company's claim to fame was that it could use tiny volumes of blood (like that from a finger prick) for blood testing. However, their Edison device gave inaccurate results, and Holmes moved forward anyway. Her connections led to the support of influential people, much like Anna Delvey in Inventing Anna. Those relationships helped convince others of Holmes' credibility, leading to more investors for Theranos.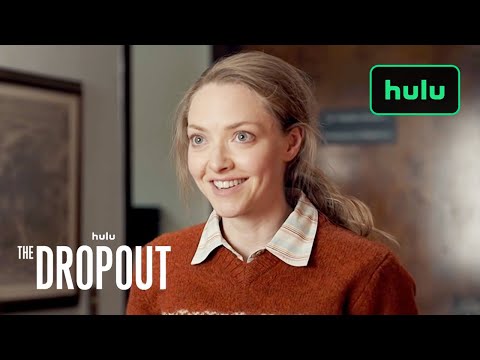 Holmes continued building her company despite the lack of a working blood testing device. It sounds a little bit like the Anna Delvey Foundation (ADF), but Holmes secured the investments she needed, while Sorokin never did.
The events of 'Inventing Anna' 'Fyre' and 'The Dropout' collided in 2017
The summer of 2017 began with the arrest of Billy McFarland for defrauding investors of approximately $27 million. Later that year, the New York Police Department conducted a sting operation to arrest Anna Sorokin at a luxury rehab center in Los Angeles, California. By May of 2017, Elizabeth Holmes completed a transaction, according to Business Wire, that gave up her equity in the company to settle lawsuits. She also gave a lengthy deposition in August of 2017 that revealed the depths of her deception. Although authorities did not arrest Holmes until 2018, the media interest and investigation intensified in 2017.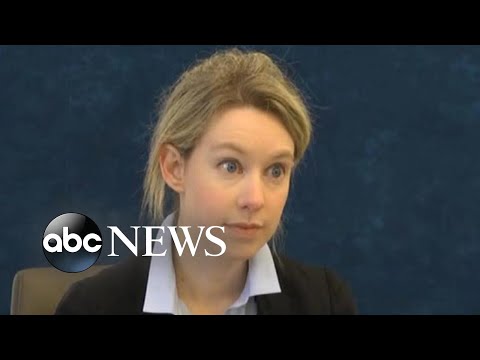 All three fraudsters had visions of grandeur that fell short. The luxury music festival, Fyre Fest, the Anna Delvey Foundation (ADF), and dreams of testing blood with only one tiny drop never came to fruition. The similarities between the three individuals are shocking when watched consecutively. They were all very young when they began their quests for a startup company, and all three promised things that they couldn't follow through on. Did they believe in their vision but get in over their heads? Or were McFarland, Delvey, and Holmes all frauds from the beginning? Decide for yourself.
The first three episodes of The Dropout are available for streaming on Hulu on March 3, 2022. The remaining episodes drop weekly on Thursdays. Inventing Anna and Fyre are currently available for streaming on Netflix. Fyre Fraud is available on Hulu.
Source: Read Full Article