It's that time of year again, y'all: The 93rd annual Academy Awards are right around the corner, and history is being made…thank God! The Oscars have been called out for its glaring lack of diversity in race and gender in the past—um, remember that extremely necessary and viral hashtag, #OscarsSoWhite?—but this year's list of nominees are far more inclusive than previous years (and that's not a hard bar to beat, sadly). We truly love to see it.
For the first time ever, this year's Academy Awards ceremony has two women recognized in the Best Director category, with Emerald Fennell (Promising Young Woman) and Chloé Zhao (Nomadland) securing nominations. And men are making Oscars history, too—Steven Yeun (Minari) and Riz Ahmed (Sound of Metal) are the first two men of Asian descent to be nominated for Best Actor. So yeah, it's a BFD.
If you're understandably more interested in this year's Oscars more than most years, here's everything you need to know about Hollywood's biggest award ceremony and how to watch it from the comfort of your bedroom (where, if we're being honest, we'll be anyways).
When is it?
After being pushed back due to the ongoing COVID-19 pandemic—which BTW, is totally still a thing—the Oscars landed on a new date: Sunday, April 25th, starting at 5 p.m. PST/8 p.m. EST on ABC. Mark! Your! Calendars!
More interested in the ~fancy~ red carpet stuff? Fans of the award ceremony can look forward to the arrivals starting at around 3:30 p.m. PST/6:30 p.m. EST, though this year is predicted to be a little lot different for safety reasons.
Will there be a virtual ceremony, or?
Surprisingly…no! The Academy #confirmed that the ceremony will be taking place live and in person from multiple venues this year. The Academy released a statement on the matter, which read:
It's also important to note that Zoom call-ins from the nominees are not allowed during this ceremony, meaning no funny/awkward tech issues 😭. The show's producers sent out an email to the nominees, and said:
So…how can I watch?
If you have cable, you're in total luck since the Oscars will air on ABC. If you don't believe in "paying for cable," you can catch the show on a live television subscription service like Hulu Live or YouTube TV. Don't have either? Try locast.org—all you gotta do is put in your zip code and create a *free* account so the site can scan local channels in your area. As long as ABC is one of those channels, you're all set.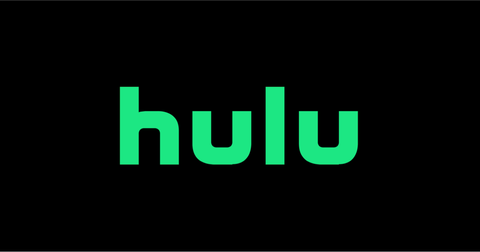 Who's nominated?
As mentioned, this year's Oscars will be one of the more inclusive nights in award show history. It's a positive outlook for the industry, which has been rightfully criticized for only pandering to straight, white actors and actresses in the past.
Peep the nominations for the six biggest awards, below:
Actress In A Supporting Role
Actor In A Supporting Role
Actor In A Lead Role
Actress In A Lead Role
Best Picture
Best Director
Source: Read Full Article