June Diane Raphael returned to her role as Brianna in Grace and Frankie for one last time. The series is releasing its final episodes on Netflix at the end of April and the show will conclude as Netflix's longest-running original series. Raphael has spent years acting beside legends like Jane Fonda, Lily Tomlin, Sam Waterston, and Martin Sheen. Over the years, Fonda became a kind role model for Raphael.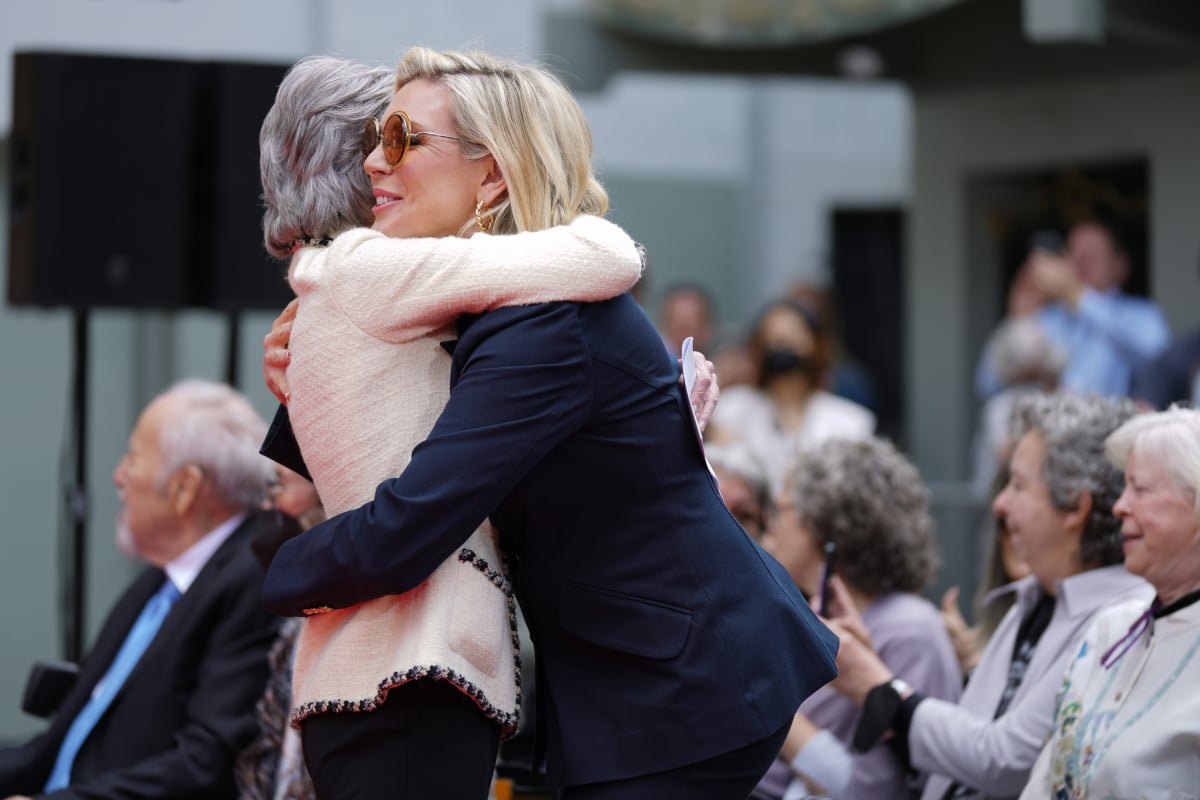 June Diane Raphael is an actor who wears a lot of hats
Grace and Frankie actor June Diane Raphael has an impressively long list of acting credits. TV watchers may have spotted her in her recurring role in the Fox comedy series New Girl. Or perhaps they recognized her as the voice behind Devin in the Netflix series, Big Mouth.
Raphael is also a screenwriter and an author, and she currently co-hosts two podcasts. On top of all of that, Raphael has two children with her husband Paul Scheer. "I do think I'm an ambitious person, but I don't connect to that word as much as I used to," Raphael said while speaking with The Cut.
The actor explained that having children allowed her to "reprioritize," seeking positive experiences instead of the next big thing. "With more life behind me, having experienced more grief and more loss, I'm definitely more ambitious about having great experiences, ones that allow me to feel like I risked something," Raphael said.
Raphael named her 'Grace and Frankie' co-star as one of her role models
June Diane Raphael has been a part of Grace and Frankie since it first aired in 2015. On April 29th, Netflix will drop the final episodes of the series. It's likely a bittersweet end for the cast after so many years. While speaking with The Cut, Raphael was asked to name women who she sees as "role models" or who help her think about her work.
"Jane Fonda is certainly one of them, the ways in which she's constantly risking herself both creatively and personally, showing up and spending her privilege, spending her platform, over and over again," Raphael responded. "I find that really inspiring, and the ways in which she's willing to open herself up as she ages, it's really beautiful and it's such important modeling for me, personally."
Raphael isn't the only person who felt inspired by Fonda's performance. Grace and Frankie is one of the few shows with protagonists over the age of 70. Fonda and Tomlin's characters aren't stuffy, boring, or old-fashioned. Their vibrant, stylish, and adventurous women are determined to live their lives to the fullest.
Jane Fonda on the importance of 'Grace and Frankie'
Grace and Frankie has accumulated fans young and old over the years. "I think one of the reasons that people like the show is that it's really easy on the eye," Fonda told Vogue in 2016. "There's kind of a feel-good thing about it." Grace and Frankie's lives are turned upside down when their husbands announce they are leaving them — for each other.
The women form an unlikely friendship. The end of their marriages turns out to be the start of a great adventure. "A lot of older women say to me and to Lily, 'You know, you gave me hope. I can now see that there could be a future,'" Fonda told Vogue.
The final episodes of Grace and Frankie drop on Netflix on April 29th.
Source: Read Full Article