Part of the thrill of watching a live event like the Emmy Awards is that you never know what you're going to see. Most of the moments are fantastic and heartfelt, while the others make us want to pull the Jonah Hill "cut it out" meme. This year was back in person after the coronavirus (COVID-19) pandemic put a damper on everything last year. Here are three of the show's most awkward moments that had us all cringing.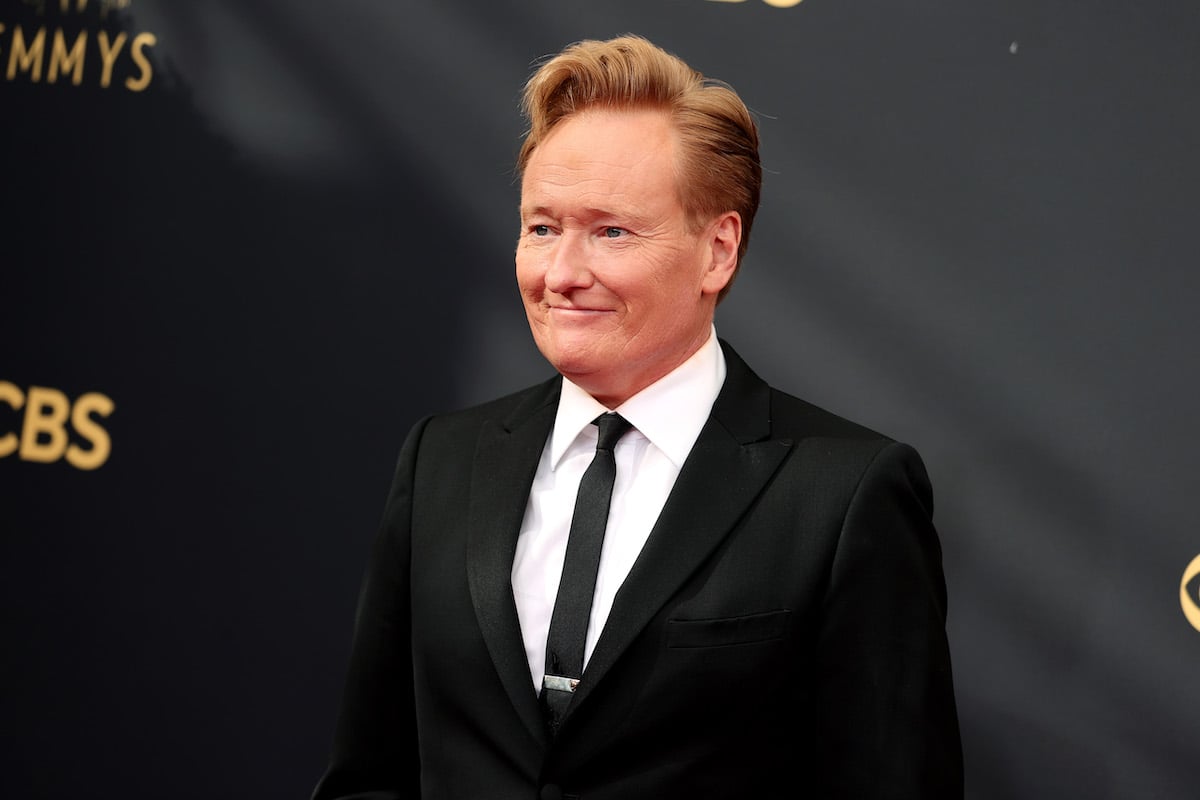 Scott Frank didn't care that the producers were playing him off; he was finishing his speech
Frank won the Outstanding Director of a Drama Series award, but if they gave out prizes to who had the most painfully long speech, he would have won that too. Like all award shows, the Emmys try to keep a tight schedule because they have a time limit. When a winner accepts their award, they know their time is up when the music starts to swell.
Most of us are uncomfortable when anyone is being played off the stage, but Frank took it to another level. He didn't ignore the music once or even twice. The Queen's Gambit director flat-out told them to stop the music because he wasn't finished giving his speech. We understand that there are many people he wanted to thank, but there's a time limit for a reason. This moment earns a top spot in awkward moments from the 2021 Emmy Awards for sure.
Conan O'Brien didn't win an Emmy, but he borrowed one from John Oliver
Conan O'Brien can almost do no wrong in our books. The long-time talk show host retired earlier this year and received a nomination for the final season of his show Conan. While he might not have won any awards, he still got his hands on an Emmy statue. He asked to borrow John Oliver's Emmy that won the Outstanding Variety Series, Talk Show award for Last Week Tonight. 
The moment that caught us all off guard, though, was when O'Brien excitedly welcomed the CEO of The Television Academy from his seat in the audience. Not only did he scream, yell, and clap wildly, but he stood up and saluted him as well. We're still not sure what that was all about.
Cedric the Entertainer's conversation with the ladies from 'The Neighborhood'
Not every joke can land. We know that, and we're ok with it. It's just that last night, several of the jokes from this year's host, Cedric the Entertainer, just felt off. Between the "all flies matter" joke and the somewhat confusing moment where Cedric was in front of a green screen trying to catch a football from Tom Brady, there were several times a joke fell flat.
However, what might have been the most awkward moment was when his co-stars from the television series The Neighborhood showed up. Tichina Arnold and Beth Behrs jokingly crashed the ceremony wearing bizarre outfits that were a play on what people wore to the Met Gala this year. They went on to act confused as to why they hadn't been called up on stage as the host tried to explain that he only got them seats in the audience and not actual awards.
We could feel the audience cringing right along with us. However, that's not to say the entire show was a wash. It wasn't. People enjoyed being together at a live event, and it seemed somewhat of a return to normalcy for those of us watching at home. We're just glad we didn't have to suffer through people having issues with Zoom like last year.
Source: Read Full Article