What is dead may never die. Wait, that's the wrong show.
Proving once and for all that you shouldn't cancel your HBO subscription (at least not anytime soon), Deadwood is making a comeback after a 13-year hiatus and fans are freaking out about it. The show had a huge cult following during its heyday and fans are still disappointed with how it ended. Well, now everyone can rest easy, because HBO will air Deadwood: The Movie on May 31.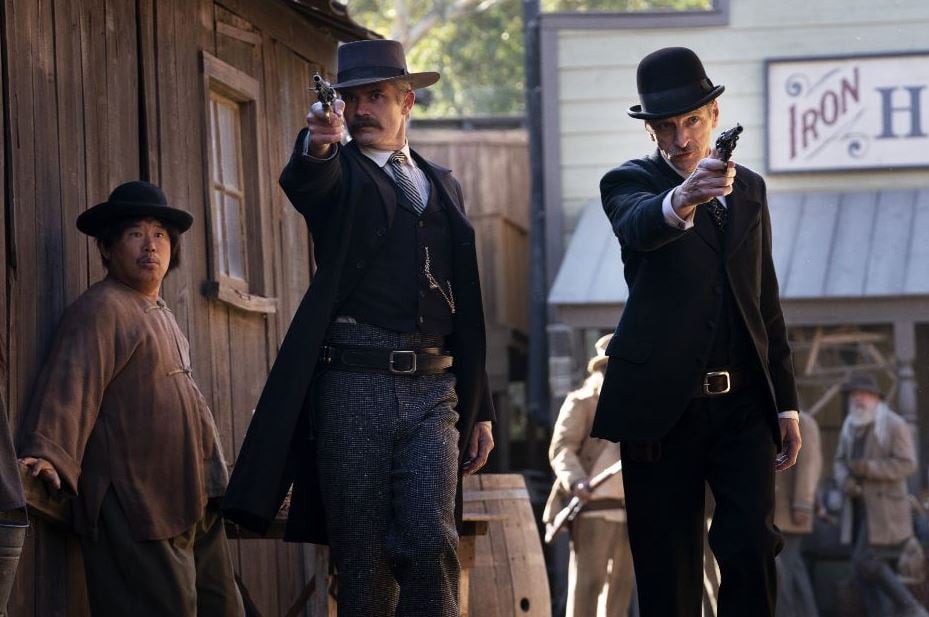 Even though it's been more than a decade since the show's last episode,many of the main characters —including the lead TimothyOlyphant, better known as Sheriff Seth Bullock—will be coming back for themovie.
Who can you expect to see in the movie version? Read on to findout.
What happened in the original 'Deadwood'?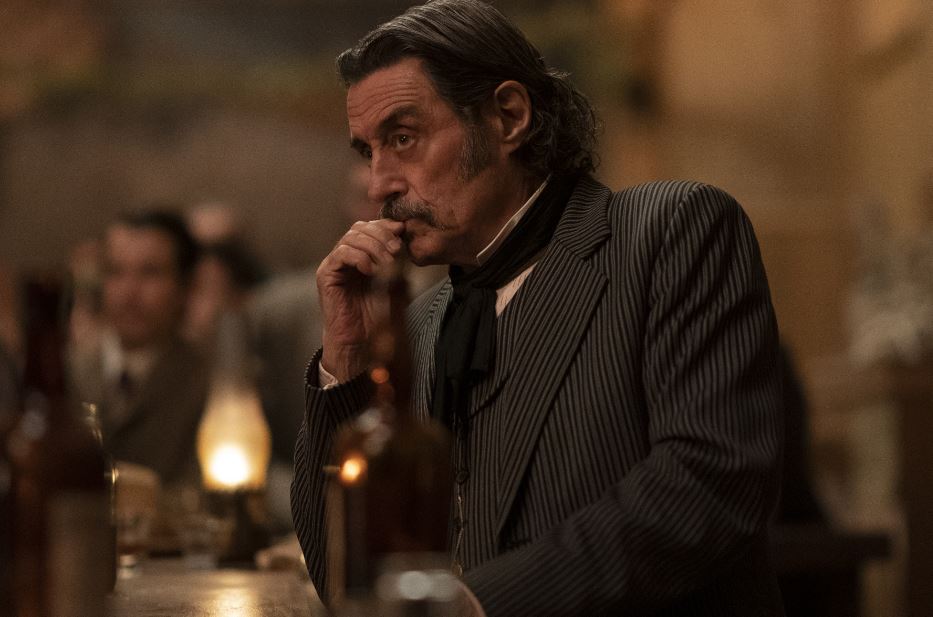 The show Deadwood was anAmerican Western series that aired from 2004 through 2006. With only three seasons,it's surprising just how much fans obsessed over it. But then again, manycountry Western shows and movies bring that out in people.
The setting for the show, which featured a largeensemble cast of characters including real-life historical figures like WyattEarp, George Crook, E.B. Farnum, George Hearst, and Calamity Jane, was the realtown of Deadwood, South Dakota. Producer David Milch used diaries and otherhistorical documents to create a setting that was as historically accurate aspossible.
Despite its widespread appeal and winning eight Emmy Awards after nabbing28 nominations, the show was canceled after only three seasons with 36 episodes.But now we'll finally get to see what happens next.
The movie is set ten years in the future
Deadwood:The Movie will take us a decade past the final episode of the final season.Despite how much time has passed, many of the most beloved characters from the seasonwill return.
The brilliant Ian McShane will appear as the foul-mouthedsaloon owner Al Swearengen; Timothy Olyphant also reprises his role as Deadwoodsheriff Seth Bullock. Fans will see Molly Parker as Alma Ellsworth, PaulaMalcomson as Trixie, John Hawkes as Sol Starr, Anna Gunn as Mrs. Bullock, DaytonCallie as Charlie Utter, and Brad Dourif as Doc Cochran. Also keep an eye outfor Calamity Robin Weigert as Jane Canary, William Sanderson as E.B. Farnum,Kim Dickens as Joanie Stubbs, and Gerald McRaney as George Hearst.
New characters include Jade Pettyjohn as Caroline.
What is 'Deadwood: The Movie' about?
Like the show, the movie will explore themes of adventure, race, prostitution, misogyny, violence, politics, and immigration. The main storyline of the original Deadwood focused on the idea of establishing order amidst chaos and creating a society from scratch.
According to the official HBO page, the new movie will explore a reunion of the camp to celebrate South Dakota becoming a state. They say: "Former rivalries are reignited, alliances are tested and old wounds are reopened, as all are left to navigate the inevitable changes that modernity and time have wrought."
Sounds like it's destined to become a hit!
Source: Read Full Article