Imagine you're sound asleep, getting excited for another beautiful day at camp, when all of a sudden you hear a giant horn blasting in your cabin, and you instantly find yourself trying to tackle the one and only Corbin Bleu.
Well, that's exactly what happens to some of our favorite Shallow Lake campers in the upcoming sixth episode of season 3 of High School Musical: The Musical: The Series when they get a special wake-up call from the iconic singer and dancer.
And no, it's not just the boys' cabin who hears it. Kourtney immediately runs in and yells out, "Corbin Bleu has officially lost his mind," before admiring someone's very special plushie. You're just gonna have to watch the exclusive clip above to find out more.
As for what the campers can expect next, well, let's just say not all camp traditions are actually exciting. Corbin reveals it's finally time for the big color war, and that can only mean more competitiveness and drama.
"Returning to the world of HSM and working alongside this cast was more fulfilling than I could have even anticipated," Corbin told Cosmopolitan. "Between revisiting the nostalgia of the Disney Channel Games with my longtime friend Jason Earles, playing around and improvising with my talented cast mates, and taking part in an epic musical number with the incomparable Sofia Wiley—'Color Wars' might be my favorite episode this season."
As for what you can expect in this episode, Disney+ says: "After an explosive rehearsal, the Wildcats are launched into battle: Color War, an annual all-camp competition where rivalries are not only formed but encouraged. The stakes are higher than the rock-climbing wall… but with so many games to be played, will the Wildcats ever feel like 'one team' again?"
You can check out an exclusive photo from the episode below: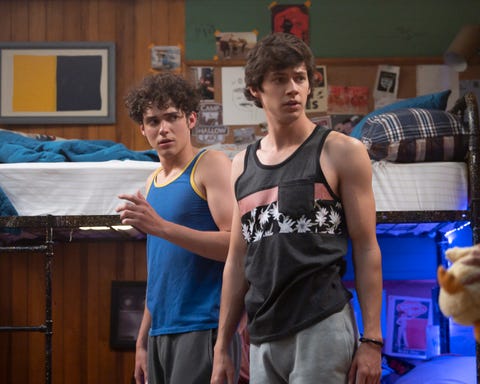 Who will win in the big color war? And will our favorite campers finally make amends? It's all TBD, but you can check out how the two teams are split up in these sneak-peek photos: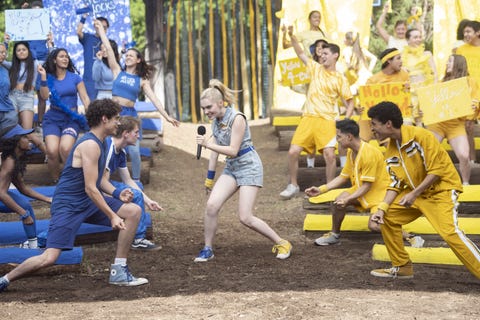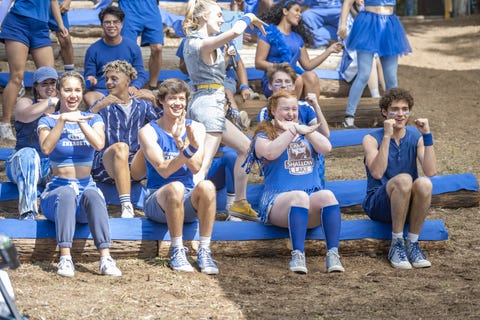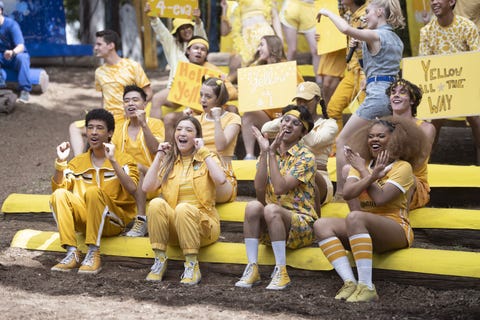 High School Musical: The Musical: The Series is currently streaming. New episodes drop every Wednesday on Disney+.
Watch Here
Source: Read Full Article