Christina Anstead is on top of the world right now. She hasa brand-new renovation show on HGTV (Christinaon the Coast, which premieres May 23), a new marriage, and a baby on theway. It's hard to believe that just a year ago, she was going through adifficult divorce with ex-husbandTarek El Moussa and figuring out the delicate balance of co-parenting.
But that all changed when Christina met her now husband, Wheelers and Dealers host Ant Anstead. Christina claims she and Ant experienced instant attraction and even love at first sight. The pair tied the knot in December 2018.
Anstead also had two children from a previous marriage, bringing their grand total of kids to four. However, Ant and Christina couldn't have predicted what would happen next—a surprise pregnancy and Christina's very unique (and slightly gross) way of sharing the big news!
Christina Anstead had a feeling she might be pregnant rightaway
The latest issue of People reveals exactly how Christina Anstead found out she was pregnant—and her hilarious reaction after confirming her suspicions. It all went down right after the couple returned from their honeymoon in Bora Bora.
"I just felt different, so I decided to take apregnancy test," Christina explainedto People. "It was the day after we landed from our honeymoon andright away, pregnant! And I was in the bathroom by myself, like, 'Oh, my God!What?' I was shocked, like, 'Ah, no wonder! I'm nesting already!' "
"So I ran out to tell [Ant] and he wasn'tthere. I don't know where you were, you were in the bathroom or something," shesaid, speaking to Ant. "He always makes coffee in the morning, so I justchucked the pregnancy test in the coffee cup because I didn't know what todo and I wanted to surprise him, and I ran around the corner."
Ant was confused by the whole thing. "Ithought it was a thermometer," he told People. "I was thinking, 'Is the coffeemachine broken?'"
Um…that's a little gross.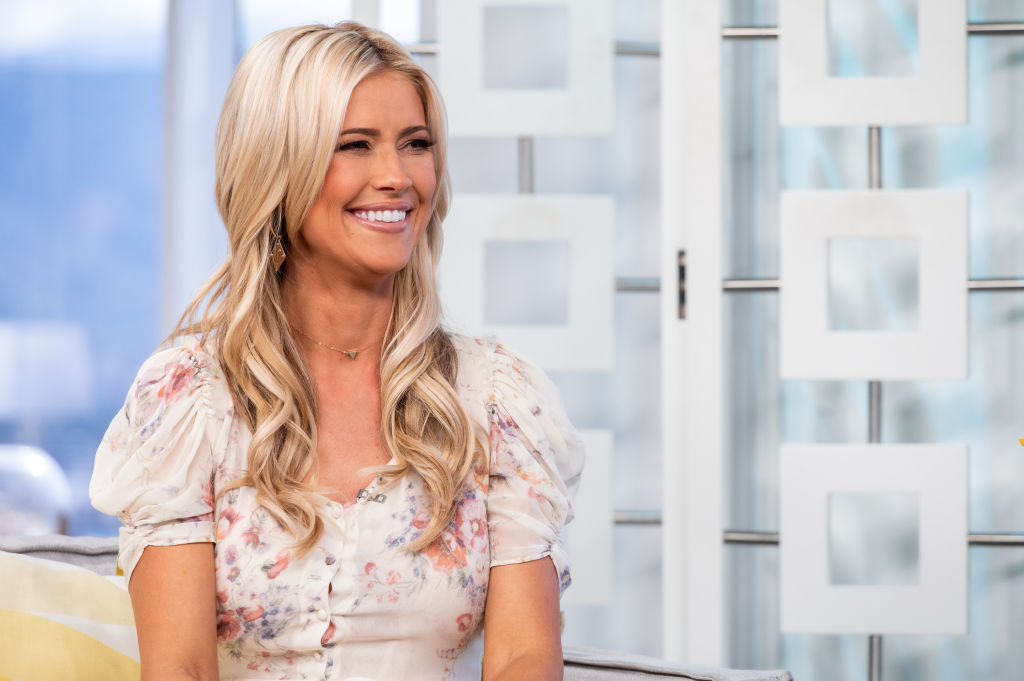 Ant and Christina are excited to welcome their sonthis September
His coffee that morning may have been ruined, but it sounds like Ant Anstead wasn't even mad about it. The 40-year-old father of two was overjoyed by the news even if he wasn't expecting it.
He said, "Five's a good number of children." Meanwhile, Christina posted a sweet bump photo on Instagram to announce their big news and quipped how the family was "going to need a bigger car."
What does Tarek El Moussa think of his ex-wife'srelationship?
Ant and Christina are ridiculously adorable together, but there's one person who has every right to be wary: the father of Christina Anstead's other children, ex-husband Tarek El Moussa. The two have a peaceful co-parenting agreement and so far even worked well together on their show Flip or Flop, even after their split.
Surprisingly, Tarek only has nice things to say about the couple since they got together. In a joint interview with Christina a few months ago, Tarek said Ant was "great" and also expanded that sentiment, saying, "He seems like a good guy. My kids seem to like him."
Tarek accidentally revealed the gender of the couple's baby before they announced the news. It seems like he really did make a mistake though, not that he was trying to rain on their love parade.
We're wishing all the best for this happy couple!
Source: Read Full Article