Selling Sunset fans watched a relationship go public and end in season 5. Chrishell Stause had already moved on to someone new by the reunion, but fans want her to return to her ex. This is what she has to say to disappointed fans.
Chrishell Stause is getting negative comments for dating G Flip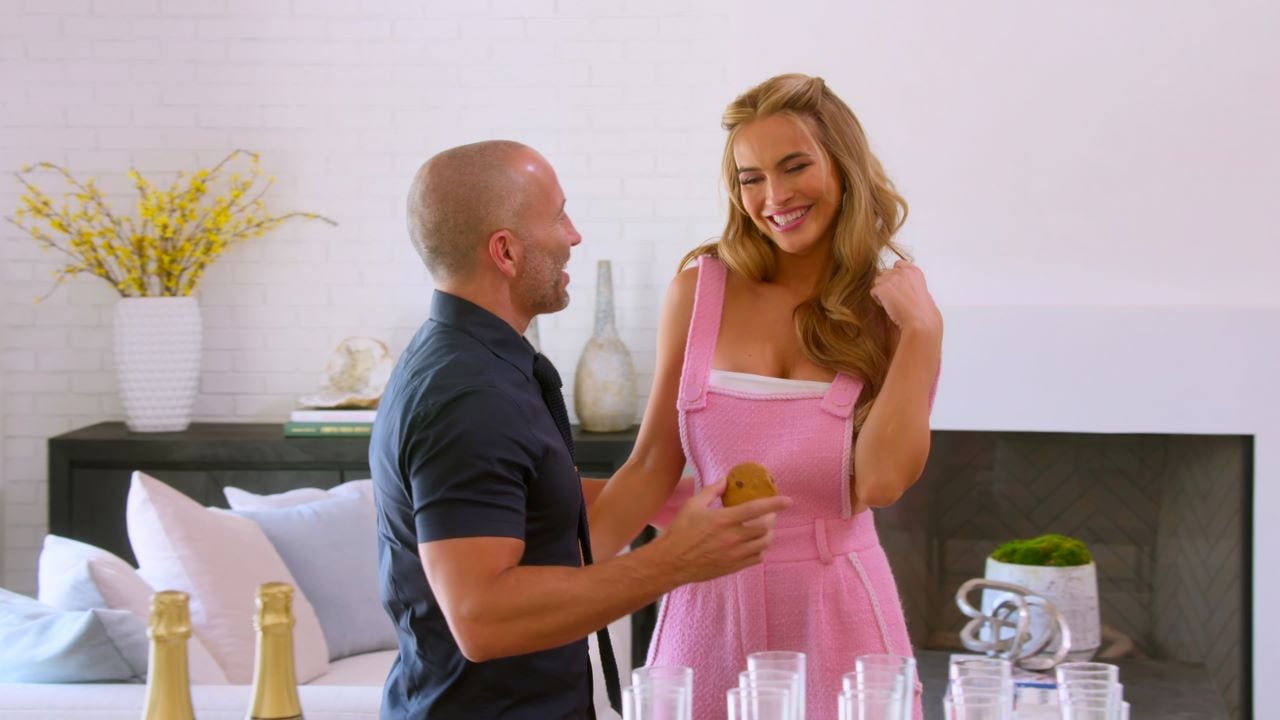 The reunion showed Chrishell and Jason Oppenheim addressing rumors that they pretended to date for the cameras. They denied it, but they have already broken up. The special ended with Chrishell revealing she's dating a non-binary drummer named G Flip. 
This took the cast by surprise. Chrishell shared a meme of Maya Vander's shocked face on Instagram, and fans are commenting on it.
"We all see Jason is THE ONE," someone wrote.
"Fave can't wait for this midlife crisis to end I still love ya," a fan commented.
"Just get back with Jason and have a family," another person proposed.
Someone else commented, "you and jason just need to figure it all out."
So it looks like some fans are rooting for her to get back with Jason even though he made it clear he doesn't want children. She now has something to say about it.
Chrishell tweets about fans telling her to get back with Jason
Fans haven't held back on giving their opinions on Chrishell's new relationship. She tweeted about it on May 10.
"Twitter before the reunion: Jason & Chrishell such a FAKE relationship! Cringe! After: GeT BaCk WiTH JAsoN!!!! I won't be taking any advice from here," she wrote.
Some friends showed their support in the replies. One person tweeted, "tell g flip to drop the music video already please." The reality star wrote, "Thursday."
"It's incredible how many people think it's their place to comment on or criticise other peoples' lives," someone else tweeted. Chrishell responded with three 100 emojis, an upside-down smiling face emoji, a laughing emoji with a sweat drop, and a kissy face emoji.
"The hate you're getting on instagram is disgusting. Be happy that's the most important thing !!" another person wrote. The realtor responded with prayer hands and two kissy face emojis.
Jason's reported reaction to Chrishell's new relationship after the 'Selling Sunset' reunion
Jason seemed very supportive at the reunion of Chrishell moving on. But a source told Entertainment Tonight how he's handling it. 
"Their breakup was very painful for Jason and he doesn't even like to talk about it," an insider claimed. The source went on to talk about Chrishell's big reveal.
"He's not mad at Chrishell and he is happy for her from a friend standpoint, but he is just really hurt," the person said. "He has been feeling upset since they broke up, and that's how he still feels."
Source: Read Full Article