Chicago Fire Season 10 introduced Chief Evan Hawkins, a new love interest for Violet Mikami. It's no secret that Hawkins isn't Blake Gallo's favorite person at Firehouse 51. Gallo is clearly harboring some jealousy toward Hawkins, but something more concerning is going down. The promo for episode 21 hints that Gallo and Hawkins may put their differences aside and team up to help Violet.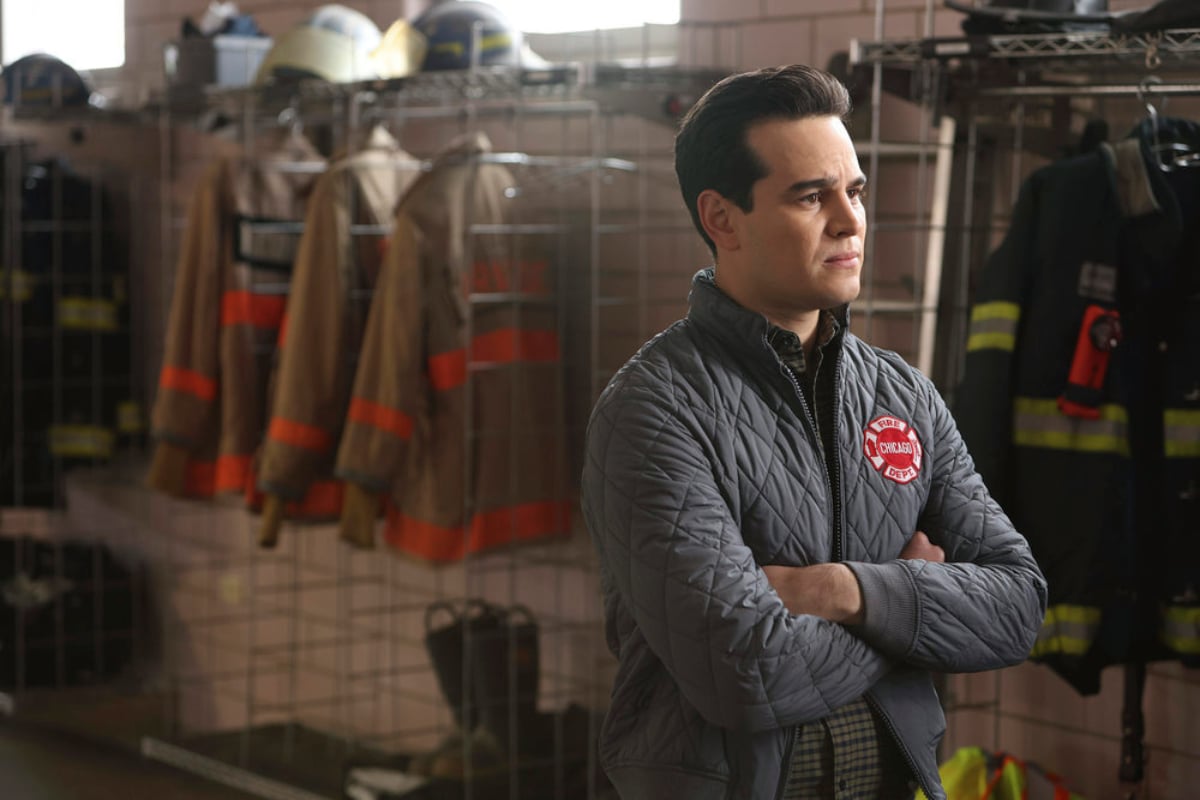 Emma blackmails Hawkins and Violet in 'Chicago Fire' Season 10
A new paramedic has been stirring up trouble at Firehouse 51. Emma Jacobs temporarily took Sylvie Brett's place and quickly proved that she is not to be trusted. Violet begins to suspect that Emma is gunning for her. Her fears are realized when Emma falsely blames Violet for not packing the necessary equipment for a call, nearly costing a patient his life.
Emma knows that Hawkins and Violet are romantically involved and uses that information against them. At the end of episode 20, Emma confronts Hawkins and tells him to transfer Violet to another Firehouse. If he doesn't Emma will file a report, blaming the incident on the call on Violet. Emma also tells Hawkins that if he tries to defend Violet, he will mention their romantic relationship to the higher-ups.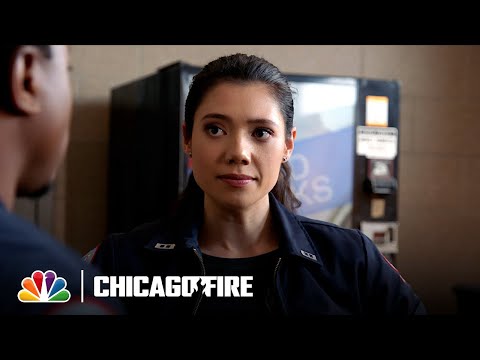 Gallo and Hawkins might team up to help violet in episode 21
Chicago Fire Season 10 Episode 21 is titled "Last Chance." According to One Chicago Center, the episode synopsis reads, " Mouch and Ritter work together to solve a murder mystery. Severide and Cruz tackle a food truck fire. Gallo goes to see Hawkins about Violet."
Gallo isn't unaware that something is up with Emma. Violet explained that Emma is going after her job in episode 20. In the same episode, Emma tried to ask Gallo out, which seemed strange considering she had recently also asked out Mason. Gallo seems uncomfortable and thankfully turns Emma down.
Hawkins and Gallo aren't exactly the best of friends. Gallo was clearly jealous when Hawkins started dating Violet. However, based on the synopsis for episode 20 the pair might end up working together. It seems likely that this duo would put their differences aside in order to save Violet's job.
Fans react to Emma Jacobs
Chicago Fire fans were outraged by Emma's scheme in season 10, but not all of them are predicting that things will work out for Violet. "Okay, so Emma's jumped from gaslighter to full-on blackmailer. I have a feeling she'll get her way in the finale and Violet being transferred or fired will be the cliffhanger," one Reddit user wrote.
Another fan commented on the scene where Emma tells Mason she doesn't feel accepted at Firehouse 51. "Emma was sabotaging things when Mason walked in wasn't she? That's why she was so 'jumpy' when she ran into him." The elaborate scheme Emma has created to get rid of Violet reached a new level, but maybe Gallo and Hawkins will save the day.
Chicago Fire Season 10 airs Wednesdays at 9 p.m. EST on NBC.
Source: Read Full Article