Lead deckhand Jake Foulger's clothing-optional approach on Below Deck happened more than once and bunkmate Wes O'Dell joked that he saw Foulger naked more than "I've seen myself naked!"
Foulger surprised fans when he suddenly decided to skinny dip in a hotel-restaurant pool during a crew night out. O'Dell said Foulger was just getting started and laughed about how Foulger simply didn't care who saw him in the buff.
Wes O'Dell joked about Jake Foulger's a** in his face
O'Dell laughed thinking back to being Foulger's bunkmate. "Yeah, Jake does weird stuff," he laughed. "He's my bunkmate like you know how many times I've seen the guy's nether regions? He's on the top bunk and he's obviously climbing up on my bed. So I try to sleep like a cherub and most times are not woken up."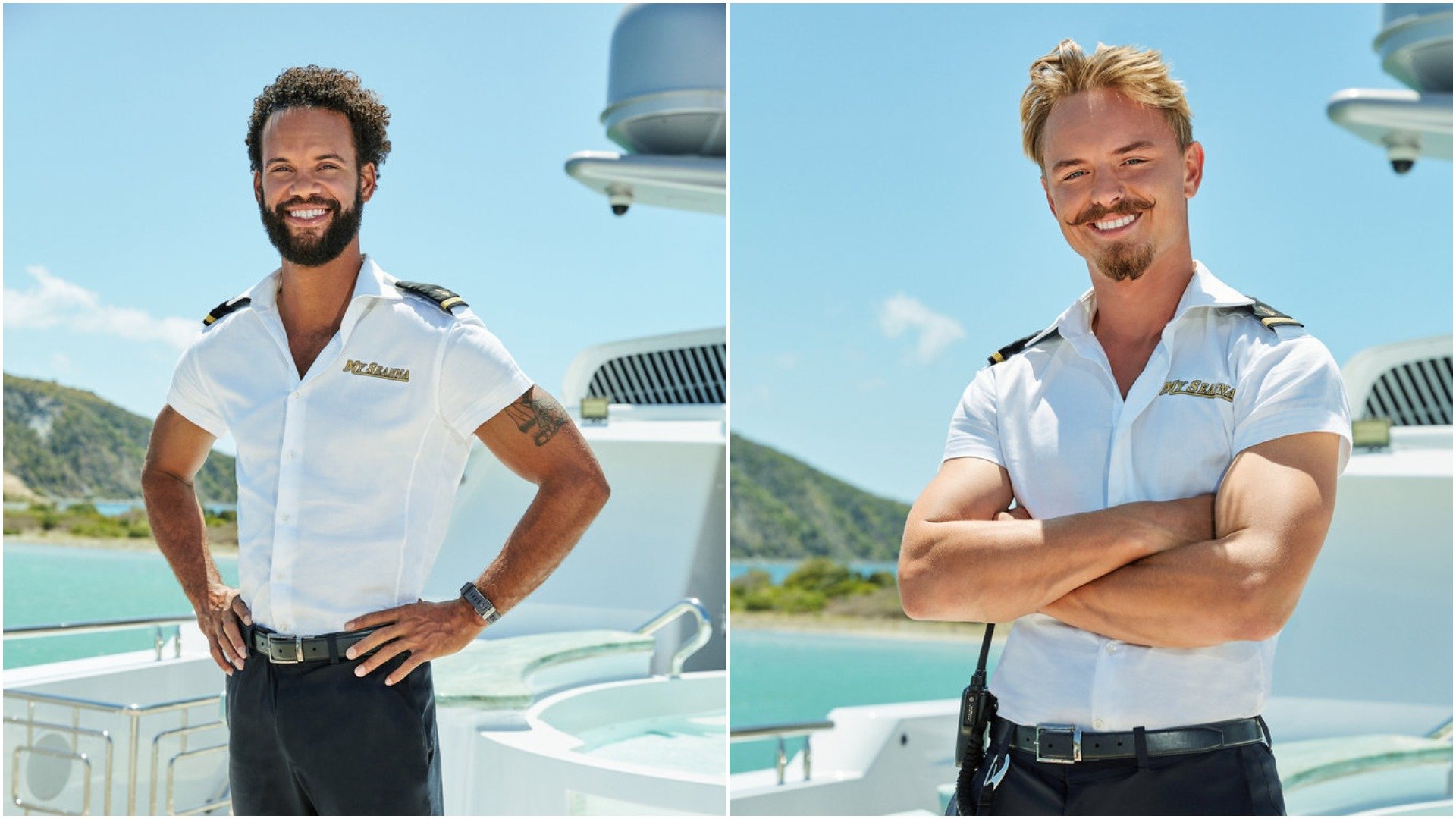 "But the one eye open you know and his a** in my face," he added and laughed.
O'Dell said Foulger's public naked display didn't shock him. "I'm not surprised," he said. "Like I said, you have a lot of fun with him. Him getting naked [laughing]. He's always naked. Him getting naked … I've seen him naked more than I've seen myself naked at this point!"
Was the restaurant empty when Jake Foulger decided to skinny dip?
When asked about the hotel-restaurant environment when Foulger got naked, O'Dell had to think because it sounded like Foulger strips on more than one occasion. "I believe we were the only ones there," he said when Foulger stripped.
"But there was also, you know, staff and random people that may have walked by," he recalled. "I truly don't remember. Because of the situation in St. Kitts. Yeah, how restricted we were with Covid. We worked in a bubble. We had to make sure we didn't have contact with people outside of production, the boats, and things like that."
"But I'm pretty sure someone got a peep show through the window anyway!" he laughed.
Wes O'Dell explains why the deck team butted heads
And while Foulger played hard, he also worked hard – sometimes coming down a little too hard on his deck team. O'Dell explained what he experienced during some of those tense moments on deck.
"My concern and my frustration with Jake is, man, if we keep going at this speed and not doing things right, you have to relay that information," O'Dell said. "We're going to make mistakes. And things are going to go wrong because we're trying to rush around without properly doing things."
Who is Wes O'Dell closest with today?
O'Dell said he enjoyed getting to know Foulger and has remained friends with him and everyone on the crew. He especially enjoyed chef Rachel Hargrove's sense of humor and they hit it off both on and off the boat.
"Oh yeah, she gets some of my more witty, vague references," he laughed about some funny moments he had with Hargrove this season.
"You know, Jess [Albert] was … only her and Rachel were like the only two people that I see myself truly hanging out with at this point in time in the show," he said. "They are people who were like, 'Hey, let's go for a drink or something' because it's not going to end up butt naked jumping into a pool [laughs]."
"I try to reach out to everybody and just see how everybody is doing with the show going on," he added. "But I also like I reach out to Rachel quite a bit. We chat quite a bit. Her and Jess."
Source: Read Full Article