From culinary to booze demands, Below Deck guests can make some pretty outrageous requests. And while guests on the show are known to insist on making expensive and lofty demands, they are nothing compared to the stories other yachties have shared.
In fact, Captain Lee Rosbach from Below Deck shared a guest story that occurred before he joined the show. The primary wanted to have a pig roast on board his boat in New Zealand. "It always seems to revolve around food, for some reason," Rosbach recalled to Boat. The roasted pig had to be transported from Baltimore, Maryland after only a four-day notice. "By the time you calculate the bills of lading and air freight, and of course, we had to grease customs a little, it was probably a $10,000 pig," he said.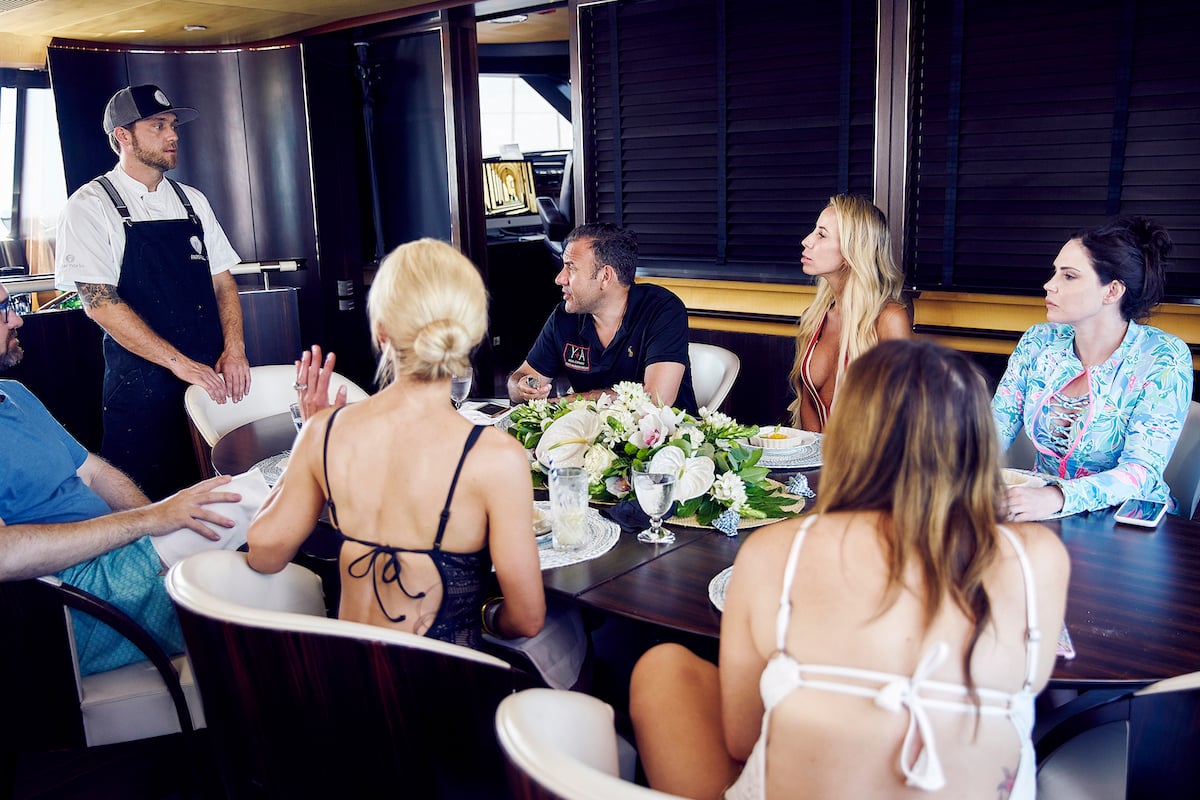 Superyacht requests that were demanded but never touched
Superyacht crews offered some wild stories to Boat about their own guest requests. Some crew scrambled to meet the guest's needs only to lose the guest's interest in transit.
"On a previous yacht, I had to organise a melon in Italy for a guest onboard," a yachtie told Boat. "Not a difficult task in August. However, the guest wanted one from Japan – a very rare strain of Hokkaido melon. It took more than six days, many emails, phone calls, tenders and a helicopter flight to bring the melon on board, but we did it. The guest did not touch it in the end!"
Another guest demanded "black sand" from her vacation. "I remember once we had to travel hundreds of miles to go to some small volcanic island because the owner's wife had asked for 'some black sand'. Once we arrived, she didn't even go on the beach, but just sent a crew member with a jar to collect some, but then she left it on the boat when she left. It was really odd."
Some requests are just wildly expensive
Other crew members recounted demands that were hundreds of thousands of dollars. "I was doing a charter in St Barths and the primary charterer requested: 'Can we convert one of the suites into a gym with state-of-the-art equipment?' After a scramble, a lot of phone calls and about $60,000, the gym equipment was delivered and set up," the yachtie recounted. "But not once during the entire charter did a single guest use it. Instead, they got drunk and smoked cigars. When they left we were due to pick up another charter in 24 hours, so we put all the unused gym equipment on the dock with a 'free' sign."
Another guest demanded white roses on the boat. "One of the craziest requests I had was when I was working as a stewardess on a charter," a crew member recalled. "The Mrs was the type who would ask for ridiculous stuff just to see if we could do it. We were anchored in the middle of nowhere in the Caribbean and it was already the middle of the afternoon. We had these huge vases in the main saloon and she said: 'I want these full of 500 white roses and I want white roses everywhere by dinner.'"
"I had to first source that many roses, which I found in Miami, then had to hire a private plane to get them to the Caribbean, then a seaplane to land next to the yacht. Then, of course, I had to get them on board and have them ready by dinner. I did it and she loved it, but as soon as dinner was over, she said: 'Get rid of them. You can throw them overboard if you want.' I couldn't bear to do it! So I took them down below and the crew mess and cabins were full of white roses for a week! I couldn't believe how much it cost, probably close to $100,000 between flights and hundreds of white roses."
Source: Read Full Article