This Is Us has always been a show about family, and specifically, how one family has fared before, during, and after the death of the patriarch, Jack Pearson. The show has always been honest about the realities of love and loss. Every Tuesday all of us suckers weep as we watch another heartbreak, death, or courtship between the fictional couples at the show's core. Four seasons deep, This Is Us has featured a couple for nearly every palette, be it mushy, romantic, or spur of the moment.
Below, what your absolute favorite pairing says about you and what you desire in a relationship. Tissues not required:
Beth and Randall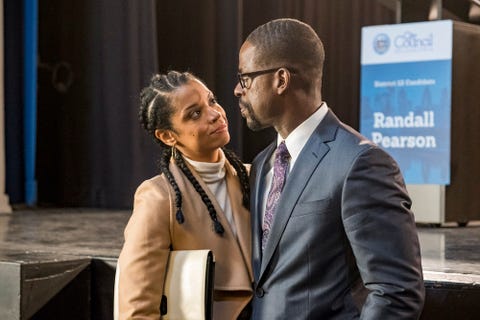 You love being part of a team, first and foremost. You work better together than apart (but that can often mean overlooking individual needs and issues, as evidenced by the argument they had about whether or not Randall should continue his campaign in season 3). But eventually, Randall and Beth were able to reach a compromise that made both of their dreams come true, which is essential in any functioning relationship. No matter what, you are each other's biggest fans, and it's this kind of unwavering support that's kept your relationship grounded since day one. The tricky part is finding the balance between dream work (which obviously makes the team work) and remembering why you fell in love in the first place—and finding that balance will be what helps center you when times get hard.
Rebecca and Jack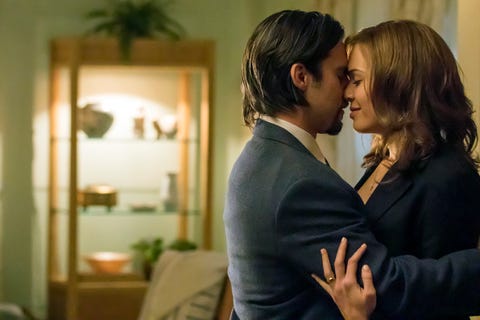 You crave romance—especially the type that involves unexpected gestures, perhaps some twinkly lights at an old apartment, champagne, and rereading of vows. You don't mind the notion of "love at first sight," like how Jack and Rebecca fell in love. You let the ~feelings~ guide you, leading you to fall completely head over heels in love. Yes, like Beth and Randall, this type of love can be blinding. Jack and Rebecca kept things from each other at different times (the specifics of the Vietnam War for Jack, staying in touch with William for Rebecca), but what pulled them through was their love and most of all, Jack's bottomless pit of mush. They definitely aren't a perfect couple, but they came pretty close.
Rebecca and Miguel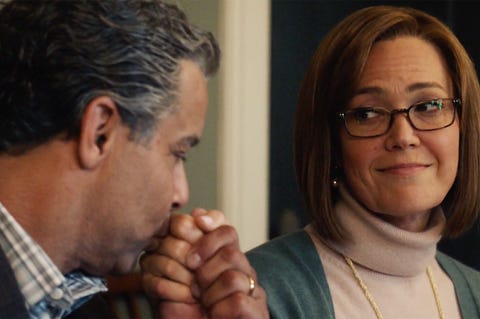 You're patient and thankful for what you have, especially if it's something worth waiting for (no matter how cheesy that sounds). You view your relationship as simple but one that requires work, no matter how effortless or ordinary it may look on the outside. Occasionally, you will speak up for what you believe in, like the time Miguel defended Rebecca in front of his snobby adult children at Thanksgiving. Miguel and Rebecca may not have been each other's first loves, but we're seeing the way Miguel is supporting her through the tough stuff, whether it's Jack's death or her dementia diagnosis, and that's what really counts.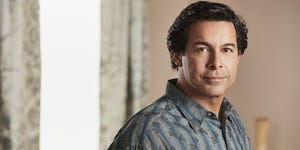 Kate and Toby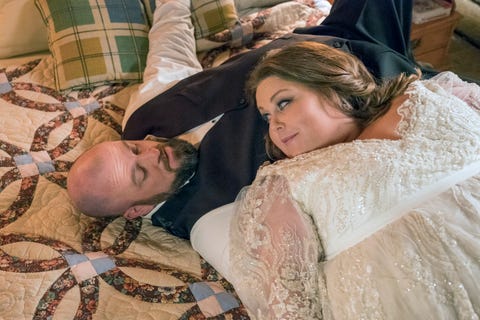 To be a fan of Kate and Toby's is to be the kind of person who loves a good big, romantic gesture—whether it's a way of mending fences after a bad fight or just because it's a Tuesday. When finding a partner, you're looking for someone who can make you laugh and who you can have fun with, but sometimes, those qualities can mean that you have to work a little harder to keep the relationship afloat. You might tend to drift when things get hard, but there's always a way back in the end.
Kevin and Madison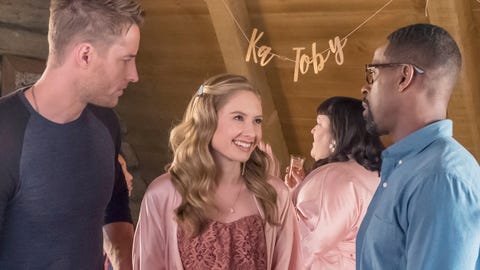 Sometimes, love happens when you least expect it, and rooting for Kevin and Madison to end up together means that you love those unexpected, happy moments in life. Sure, they may have only hooked up once (so far), but there's definite potential here. You're the kind of person who is always willing to try something that might be "off-limits" (in a way that's still appropriate, obviously) and believe that any situation could lead to something wonderful…or nothing at all. Either way, you're willing to give it a try.
Kevin and Sophie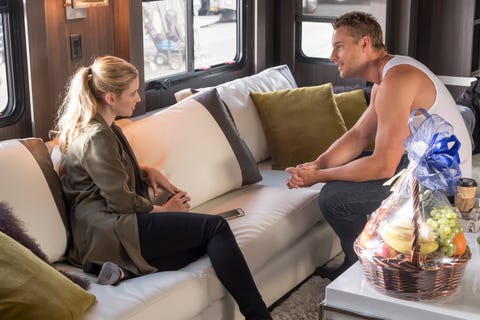 Nostalgia gives you life, which is why you keep going back to who you believe is "the one." Different situations might lead you back to the person you think you belong with—and you might see these as signs from the gods or something—but that doesn't necessarily mean they're the right person for you. Still, you can't help hold onto hope, maybe to your own detriment.
7. William and Jesse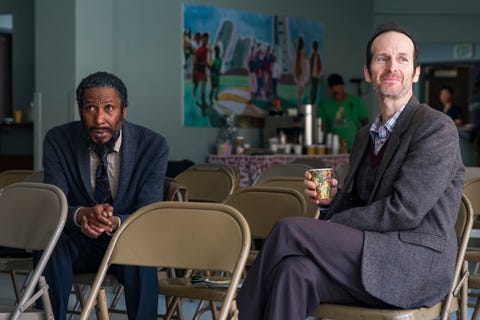 You don't need grand gestures or physical things to feel a connection. Companionship and love can come in many shapes and forms, and William and Jesse's brief but tender spin on This Is Us was the best example of that.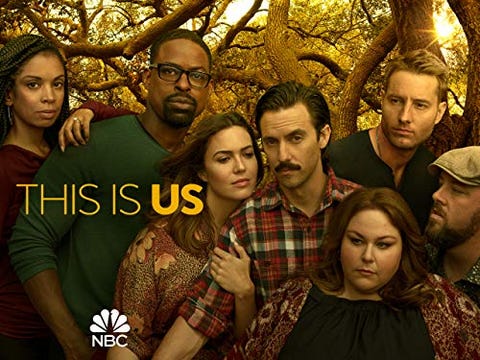 Source: Read Full Article