Nathan Owens stars as Julius Vega in the Fox drama 9-1-1: Lone Star. But where have you seen the actor before? Owens has shown up in various TV series, movies, and other projects. Here's a look at his diverse resumé.
'9-1-1: Lone Star' actor Nathan Owens has worked as a model
In 2012, Owens launched his acting career in the popular soap opera Days of Our Lives. He was released from his contract with the show the following year, making his final appearance as Cameron Davis in November 2013. 
Owens landed a leading role in the third season of Devious Maids and continued appearing in the series until its fourth and final season. 
In 2020, the actor scored the role of Ocean in the CW's Batwoman. He also appeared in the Ion Television movie The Christmas Sitters. 
Now, Nathan Owens shows up on screens as Julius Vega in the series 9-1-1: Lone Star. It's a spinoff of 9-1-1, a show that follows the lives of first responders such as firefighters, police officers, paramedics, and dispatchers.
He also recently appeared in an episode of Hulu's now-canceled Dollface. 
What does the '9-1-1: Lone Star' cast member do in his free time?
Owens isn't just a model and actor; he's also a talented musician. He recently posted a video to Instagram of a scene from an episode of 9-1-1: Lone Star showing off his singing and guitar-playing skills.
"Got the opportunity to perform this classic by the late great Ray Charles," he captioned the Instagram video. "directed by my man @ichadlowe – studio production by @timdavis_official. If you haven't tuned in to watch the rest of the @911lonestar drama unfold… you should!"
He frequently posts videos to social media of himself covering songs on the guitar, such as "Staying Home" by Allen Stone and "I'm Gonna Find Another You" by John Mayer.
Owens also loves sports. He spends his free time hiking, snowboarding, fishing, surfing, and waterskiing. 
"Snowmobbin with some of the Bat Gang," he captioned a recent photo of himself having fun in the show with some of his co-stars. "Missing a few though. You know who you are!"
Does Nathan Owens still model?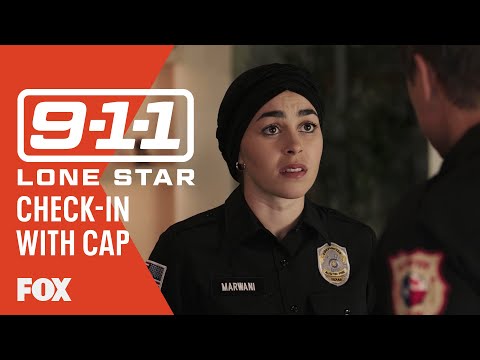 Although acting is Nathan Owens' main career focus, he continues to model from time to time. He recently posted photos from a shoot for the Canadian clothing brand Noble Gentlemen, showing he's still got it.
Owens doesn't have many screen credits under his belt, but it looks like he's hard at work building a successful acting career. 
Source: Read Full Article