This past year has been one of reverence and love for Wu-Tang Clan, with the group celebrating the 25th anniversary of their debut, Enter the Wu-Tang (36 Chambers) in 2018. Along with that, they've been touring and letting fans in with the docuseries, Wu-Tang Clan: Of Mics and Men on Showtime.
All the attention is well-deserved for the legendary crew, but now fans are being gifted with another gem through a scripted TV show called Wu-Tang: An American Saga, due to air on Hulu. The trailer gives a peek into what the new series is about, and each member will be part of the biopic. Here's what we know about the upcoming show so far.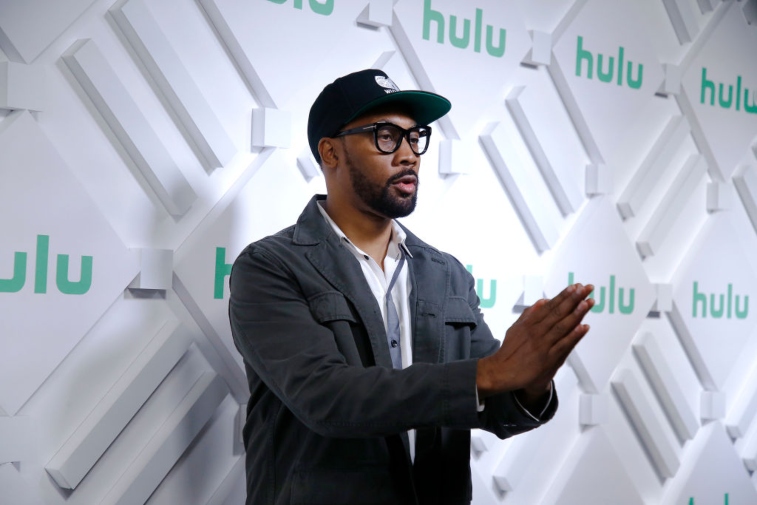 What the series will focus on
Each of Wu-Tang's most famous members will be represented inthe show, including RZA, GZA, Ol' Dirty Bastard, Ghostface Killah, Raekwon, MethodMan, U-God, Masta Killa, Cappadonna, and Inspectah Deck. RZA, who possessesacting and screenwriting credits, co-created the series with Alex Tse who workedon Superfly and Watchmen.
A few seconds into the trailer, you can hear the sample for "C.R.E.A.M." playing in the background, while a young, contemplative RZA envisions how we wants the future to look.
The show will explore the rappers' lives before fame and how RZA connected everyone with music. Family, friends, rhymes, and hustling are all a part of the landscape. According to Hulu's description, fans will learn the real story of Wu:
"Wu-Tang: An American Saga is inspired by 'The Wu-Tang Manual' and 'Tao of Wu', and based on the true story of the Wu-Tang Clan. Set in early '90s New York at the height of the crack cocaine epidemic, the show tracks the Clan's formation, a vision of Bobby Diggs aka The RZA, who unites the men torn between music and crime but eventually rise to become the unlikeliest of American success stories."
Who's in the cast
Rapper Dave East stars as Method Man, Ashton Sanders as RZA,Joey Bada$$ as Inspectah Deck, and Siddiq Saunderson as Ghostface. Additional castmembers include Erika Alexander, Zolee Griggs, Julian Elijah Martinez, and TheGet Down's Shameik Moore.
Varietyreports that the character of Bobby Diggs, a.k.a. RZA, is described as:
"Creative and thoughtful underneath a hardened exterior, Bobby Diggs is accustomed to street life but can't let go of his dreams about music. He'd rather mess with loops and records, but knows he has to step up in order to provide for his family. Having been raised on a farm by his uncle, Bobby has a different outlook on life than his friends and brothers. We'll come to know him as hip-hop icon The RZA."
Chris Robinson, whose long resume includes The New Edition Story and ATL, is involved with direction for the project, while other founding Wu-Tang members and Ol' Dirty Bastard's estate will have a hand in producing.
Consisting of 10 episodes, the series will begin airing as a Hulu Original on September 4. According to Deadline, three episodes will debut on the first night and the rest will air weekly. Longtime fans of Wu-Tang are looking forward to seeing this fresh set of chronicles from the hip-hop icons. If you don't already have Hulu, this would be a reason to sign up now.
Source: Read Full Article