Taylor Swift's incredible journey towards being a superstar started at a young age. When she was still in elementary school, she won a national poetry contest for her submission called "Monster In My Closet," per the Grammys website. She released her debut album in 2006 as a 16-year-old and first gained fame thanks to her single "Tim McGraw." Swift's next album, "Fearless," earned the teenager her first of three Album Of The Year awards — the others for "1989" and "folklore" — including 11 total wins for the Recording Academy. With her win for "folklore," Swift became "the first and only woman solo artist to win the GRAMMY for Album Of The Year thrice for her solo recordings." Swift has been at the top of the music industry for over a decade and continues to pick up awards. In 2019, she earned Billboard's Woman of the Decade honor. And as of 2020, she beat her own record with 32 awards at the American Music Awards, the most of any artist, according to Variety.
Starting with her tenacity as a teenager, Swift's personal story has been filled with heartbreaks, drama, and personal triumphs. And with the public eye constantly on the singer, Swift has navigated fame in an unprecedented way.
Calling all Swifties, this is the untold truth of Taylor Swift.
Details of Taylor Swift's childhood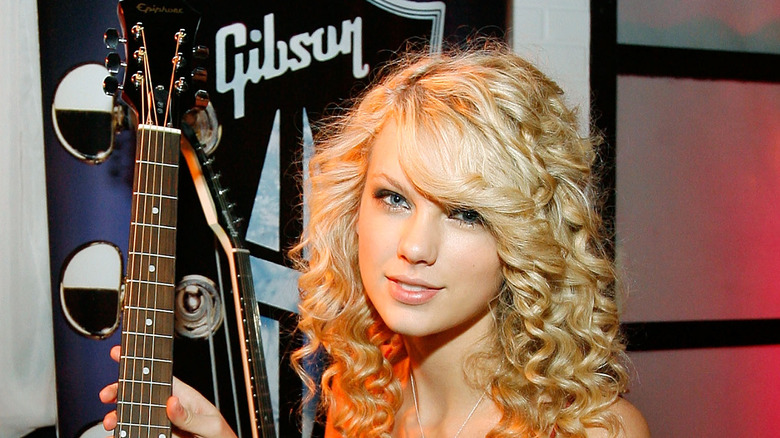 Taylor Swift started her career as a country music star. But she didn't grow up in the South. In fact, Swift is from Reading in Southeastern Pennsylvania. The young girl grew up in Wyomissing Township on "an 11-acre Christmas tree farm," according to The Morning Call. 
When Swift played a show in Philadelphia during her 2018 tour, she said, "This is what I call a hometown show." She told the audience about her recent stop by the house she grew up in. "It's not my family farm anymore. We sold it when we went to Nashville," she explained to her fans. "I've been thinking about how cool it is to be back where I started writing songs."
On Swift's Instagram account, she posted a photo of herself standing in front of a white barn at the farm. The singer is holding a photo of herself as a little girl in front of that same barn. "Take me home," she wrote.
The legend of Taylor Swift's introduction to guitar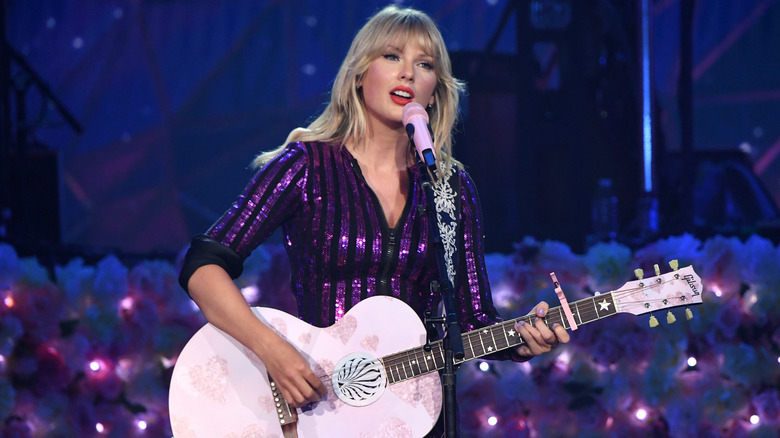 A Pennsylvania-based computer store slash music studio owner has said he played a big role in the music superstar's story. As Ronnie Cremer told the New York Daily News in January 2015, his brother apparently introduced him to young Taylor Swift, who came in with her mom and brother to record a demo. "It was a couple cover songs. I recorded the demo for her. It wasn't a great demo, but it was a demo," he recalled. Cremer also knew how to play the guitar so after the demo session, Swift's mom asked him to teach her daughter. "We're trying to teach her how to play country music," her mom reportedly said. But Cremer, a rock fan, confessed he didn't "know the first thing about country music." Evidently, it didn't matter, and Cremer said he began to visit Swift at her home in Wyomissing to give her guitar lessons. 
He explained how he would give Swift lessons twice a week in the evenings for a few hours. "It went from teaching her guitar, to teaching her how to structure songs," he said. "That just clicked to her, and made sense," the technician recounted. Looking at her performances as a huge star, Cremer can still see his teaching at work with the singer. For example, he remembered teaching her, "'if you want to play a song in F, play it in D and put the capo on the third capo.' So you notice when she plays, she still moves that capo around a lot."
Coffee shop acoustic with Taylor Swift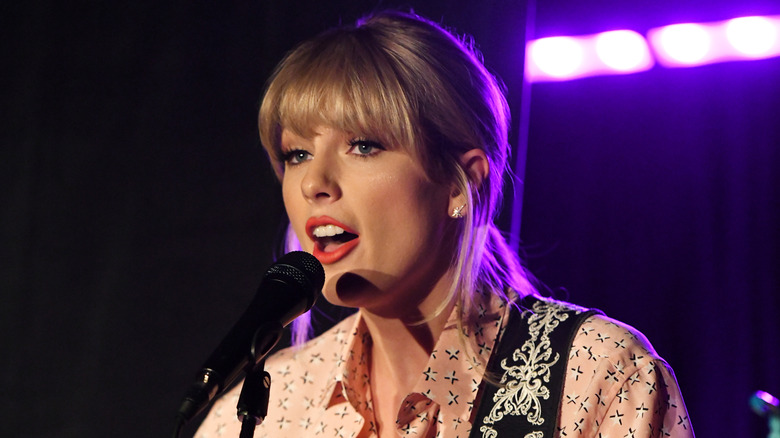 Taylor Swift is from Pennsylvania and made it big in Tennessee, but the singer has a special connection with New Jersey. Before she moved to Nashville, the singer would visit the Shore with her family every year. "I spent my summers at the Jersey Shore from the time I was 2 until we sold the house in Stone Harbor when I was 14. It was a pretty magical place to grow up," Swift explained to the Philadelphia Inquirer. And while she was by the ocean, Swift would play her guitar and sing at coffee shops as an unknown performer. The future star recalled, "I used to sing karaoke at Henny's [on Third Avenue] and play acoustic shows for hours on end at Coffee Talk, a little cafe on 98th Street." She remembered inviting her friends and family to those early performances, who would often "show up and put dollars in my tip jar." And she would try to keep the gigs going for as long as possible. Swift explained, "When I would run out of material, I'd just start making up songs on the spot."
In a visual for her song "seven" from the album "folklore," there was a photo of a young Swift. As writer Tim Marcin noted on Twitter, she's wearing a sweatshirt that says "Sea Isle," referencing the shore town in New Jersey.
Taylor Swift's early start as an actor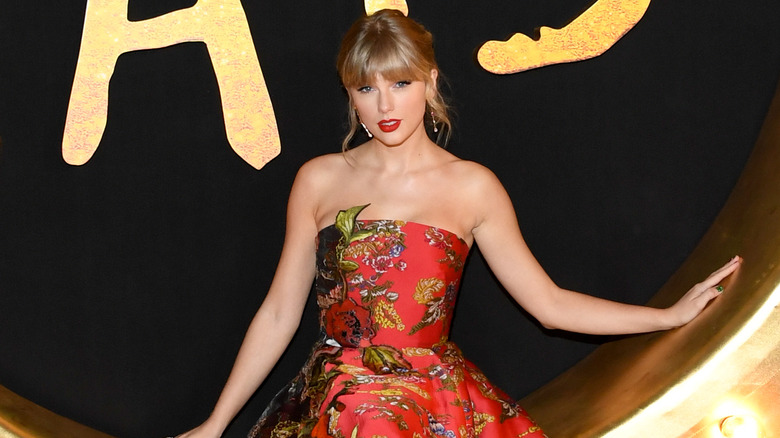 Before she became a country star, Taylor Swift was into a different genre of music. "I started out doing musical theater as a kid," she revealed in an interview on "The Zane Lowe Show." Swift added that theater was "what made me fall in love with performing as a medium."
One of her earliest performances was singing the National Anthem at an NBA game. A video shows Swift as an 11-year-old belting it out in front of the crowd at a Philadelphia 76ers game. In her native state of Pennsylvania, Swift participated in musical theater "and performed in numerous productions at Berks Youth Theatre Academy including 'Bye Bye Birdie' and "Annie,'" according to New York Daily News. The outlet also noted that the young girl "traveled regularly to New York City for vocal and acting lessons but became discouraged by Broadway after numerous unrecognized auditions."
Later in her career, Swift had the chance to be involved with musicals. As she told Lowe, she first auditioned to play Éponine in the 2012 movie adaptation of the musical "Les Misérables." "I didn't get it, but it was such an amazing experience just doing the screen test," she shared (via Rolling Stone). But the director of the film, Tom Hooper, remembered Swift when preparing for his 2019 film version of "Cats" the musical. "And so basically when I was approached this time, it was a straight-up offer," Swift recalled.
Taylor Swift's origins in Nashville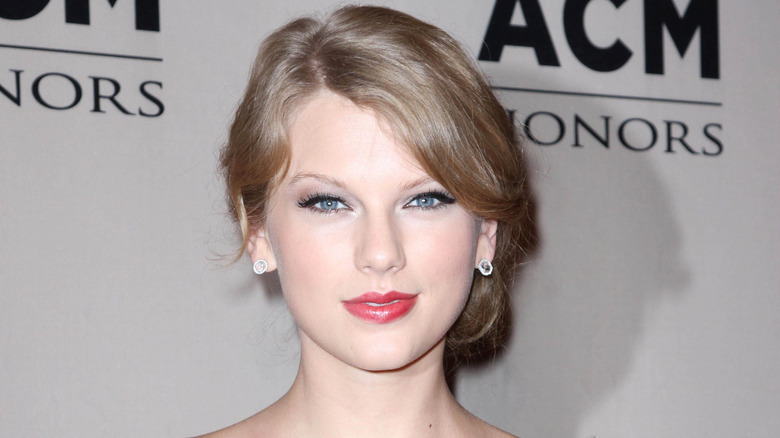 Before she was a teenager, Taylor Swift visited the city that would change her life. As an 11-year-old, she went around Nashville, Tennessee, to leave "a demo CD at the front desk of every record label on Music Row," per The Telegraph. Part of her reason to visit the city was from watching a documentary about Faith Hill. The "There You'll Be" singer was first discovered in Nashville, "so of course I got it in my head that there was this magical land called Nashville where dreams come true and that's where I needed to go," Swift told the outlet. She remembered that she "began absolutely non-stop tormenting my parents, begging them on a daily basis to move there."
Per The Telegraph, her first big break happened when she was 14 years old and Sony/ATV Tree brought her on as a writer. And then, another big break happened.
In a video interview with Inc., Scott Borchetta, a music producer and founder of the Big Machine Label Group, remembered receiving a package from Swift with her image and demos when he was still with Universal. He invited Swift, her manager, and her family to his office in Nashville to play some music. After telling them he planned to leave the company to launch his own label, he said, "The only promise I can make you tonight, is that if you wait, you have a record deal with me." And the rest is history.
Taylor Swift's big victory with a small payout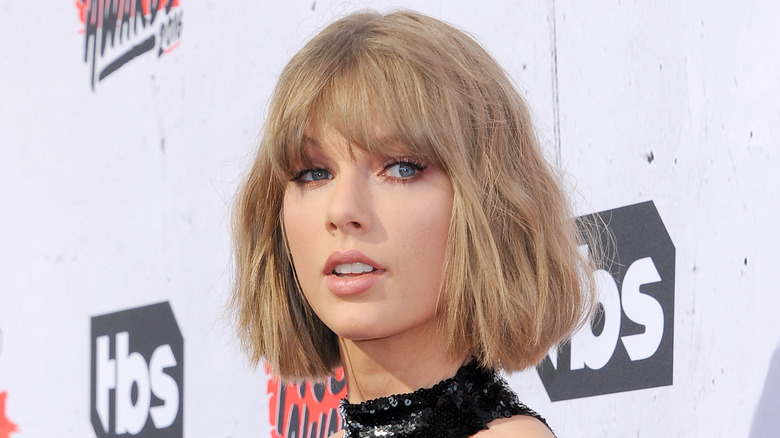 After a meet-and-greet in Colorado in 2013, Taylor Swift reached out to a local radio station to tell them that, as Time recalled in 2017, one of their DJs "reached under her skirt and grabbed her rear end." This led to DJ David Mueller's termination, which led to Mueller suing Swift for defamation, which led to Swift firing back with a countersuit. Swift told Time she "had to watch this man's attorney bully, badger and harass my team including my mother" and was accused of lying about the encounter. The singer took the stand and, as she recalled to the outlet, "I'm told it was the most amount of times the word 'a**' has ever been said in Colorado Federal Court." Swift won the case but only asked for $1. "To this day he has not paid me that dollar, and I think that act of defiance is symbolic in itself," she said.
Years later, the matter was referenced in the Supreme Court. Per TMZ, Justice Elena Kagan brought it up during another case, noting "that dollar is going to represent something both to me and to the world of women who have experienced what I've experienced." Justice Kagan further pointed out that it was about standing up for herself, not the money. "And it was an unquestionable physical harm," she said. "But, she just asked for this $1 to say that she had been harmed."
If you or anyone you know has been a victim of sexual assault, help is available. Visit the Rape, Abuse & Incest National Network website or contact RAINN's National Helpline at 1-800-656-HOPE (4673).
Taylor Swift detailed her past relationships in songs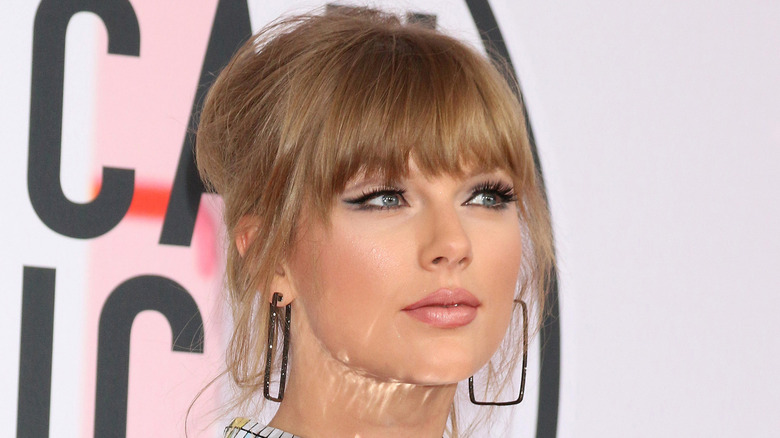 Part of Taylor Swift's success is her ability to vividly detail her experiences in her lyrics. "I always write songs about my life," Swift told The Telegraph. "And if you're horrible to me I'm going to write a song about you and you are not going to like it. That's how I operate." 
Early in her career, Swift and Joe Jonas were romantically linked, but it didn't last forever and always. As Swift told Ellen DeGeneres, the boybander broke up with her over the phone in a 25-second call, and she wrote a track about him for "Fearless" called "Forever & Always." Talking to People about the tune, she said, "[It's] a song about watching somebody completely fade away in a relationship and wondering what you did wrong."
This is one of the many songs penned by Swift that appear to allude to an ex-beau — some secret boyfriends and others major celebrities. "Like a new generation's Carly Simon," wrote Rolling Stone in 2016, "Taylor Swift has played fun games with her fans in leaving clues and hints — both ambiguous and blunt — about the many male muses for her break-up songs." And Taylor Swift's break-up songs sure have gotten tongues wagging. There's "Style," which may or may not be about Harry Styles. There's "We Are Never Ever Getting Back Together," which may or may not be about Jake Gyllenhaal. There's "Dear John," which may or may not be about John Mayer. And the list goes on.
How tall is Taylor Swift?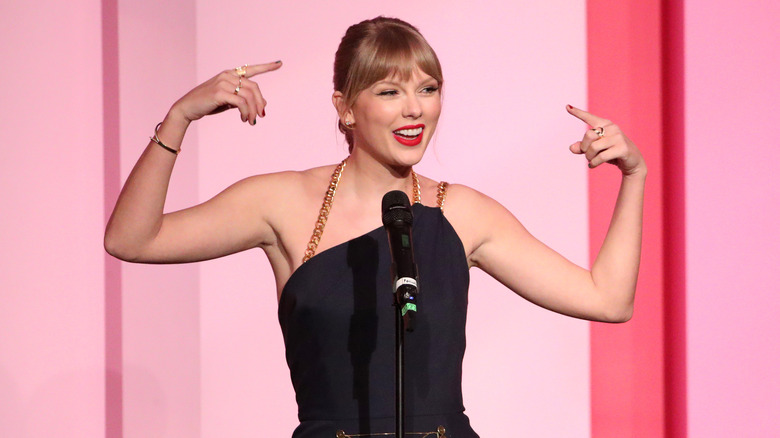 Taylor Swift is a towering figure in the music industry as one of the most successful artists. And she literally towers over others, with her surprisingly tall frame. "At 5ft 11in Swift is, in her own words, 'taller than people think I am,'" The Telegraph wrote. The singer revealed that she used to feel self-conscious about her height. "I didn't like being tall when I would walk up to a group of girls, and they were all a head shorter than me," she explained in an interview for Girls' Life. But after some time, Swift began to embrace how her stature compared to shorter people. "When I can put on a pair of four inch heels and walk into a room and be taller than everybody else, now I look at it as a good thing," she said.
Swift also said that being tall didn't matter when looking for a significant other. She explained to Girls' Life that a guy's personality is the most important part and just wanted someone who "sweeps me off my feet." As Swift put it, "I don't have any height limits. Like, if a guy is shorter than me, that's cool."
Inside Taylor Swift's squad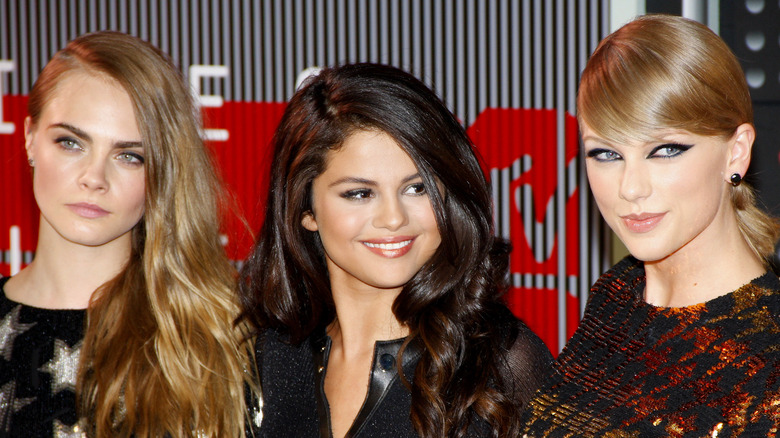 Ah, yes. Taylor Swift's cadre of celebrity pals. Her high-profile friend group of models and musicians has included Selena Gomez, Lorde, and Karlie Kloss — and we're only scratching the surface of Taylor Swift's squad roster. As E! News reported in 2016, Swift and "a bevy of the bonafide members of her inner circle, including Dakota Johnson, Cara Delevingne, Lorde, Zoë Kravitz, Suki Waterhouse, Lily Donaldson and Martha Hunt" attended a Kings of Leon concert together. The 2015 visual for "Bad Blood" boasted a star-studded (Squad-studded?) ensemble that featured Gigi Hadid, Jessica Alba, Hayley Williams, and many others. Suffice to say, she's made a lot of friends over the years.
The more famous the group became, Swift faced more and more backlash. "I never would have imagined that people would have thought, 'This is a clique that wouldn't have accepted me if I wanted to be in it,'" Swift confessed in an interview with Rolling Stone. She said what started off as a group of successful women turned into something past her original intention. "I thought it was going to be we can still stick together, just like men are allowed to do," Swift stated. And in an article she wrote for Elle, the singer reflected on several of these relationships in her 20s, calling a few of her connections "situationships." As Swift explained, "It's sad but sometimes when you grow, you outgrow relationships. You may leave behind friendships along the way, but you'll always keep the memories."
Who is Taylor Swift Dating?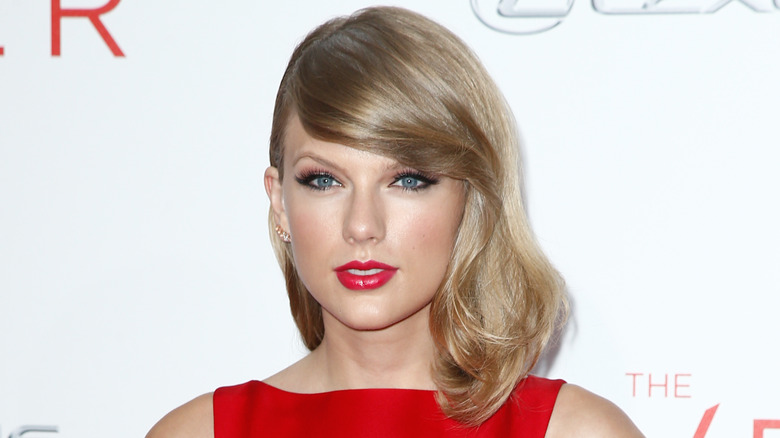 After a few high-profile, celebrity relationships, Taylor Swift met British actor Joe Alwyn. Swift has been pretty quiet about her beau, but that hasn't stopped fans from piecing together parts of their story, such as their meet-cute. One guess is that Alwyn and Swift first met at the 2016 Met Gala, as noted in Elle. "At the time, Swift was still dating [Calvin] Harris — and this was also the night she met [Tom] Hiddleston and danced goofily with him in a video that went viral," the outlet detailed, while also pointing out Swift's song "Dress" alludes to first meeting someone with a buzzcut when her hair was bleached… which lines up with both Swift and Alwyn's hairstyles at the event. Or perhaps they first connected in NYC when, as Tumblr user hauntedromantics stitched together, Swift and Alwyn apparently went to the same speakeasy one night.
In a 2020 conversation with Paul McCartney for Rolling Stone, Swift opened up about life with Alwyn just a bit. "I think that in knowing him and being in the relationship I am in now, I have definitely made decisions that have made my life feel more like a real life and less like just a storyline to be commented on in tabloids," she told the legendary rocker. "Whether that's deciding where to live, who to hang out with, when to not take a picture — the idea of privacy feels so strange to try to explain, but it's really just trying to find bits of normalcy."
Life as a Swiftie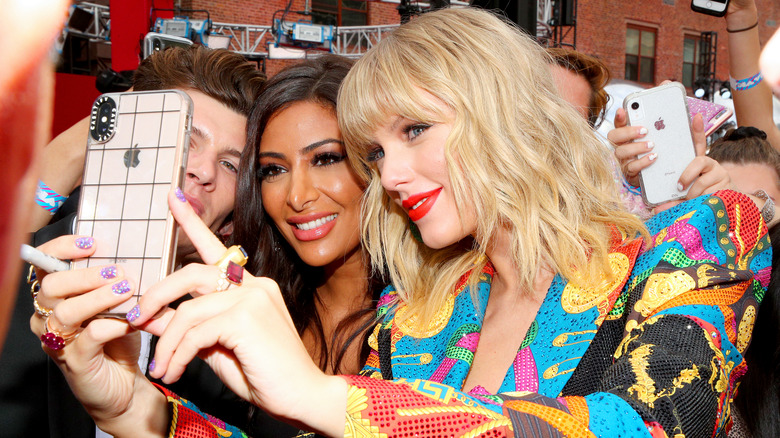 One of the aspects of Taylor Swift that makes her a legendary pop star is her fervent fan base, the Swifties. At the time of writing, Swift's social media accounts are two of the most followed in the world: Her Instagram account clocks in at 170 million followers and her Twitter account almost 89 million followers. And the singer takes care of her fan base. During the holiday season in 2015, Inc. wrote that "32 of the singer's most fervent Tumblr followers got personalized FedEx boxes with gifts handpicked and wrapped by Swift herself." And going beyond simply sending presents, Swift "documented every step of the campaign."
Another one of Swift's connections with fans were her album listening parties. Prior to the release of a new album, she invites her fans to be among the first people to hear the record. According to Billboard, Swift hosted such events for her albums "Reputation," "1989," and "Lover." In fact, she held two parties for "Lover," one in London and the other in Nashville to show her love on both sides of the pond.
In an interview for The Telegraph, Swift explained how she loves to hold meet-and-greets with fans before and after her shows. And since many of her fans have supported her for years, Swift said she built connections and relationships through many interactions. "I have girls come up to me and tell me exactly what's going on in their love lives," she said.
Little-known roles with Taylor Swift as an actor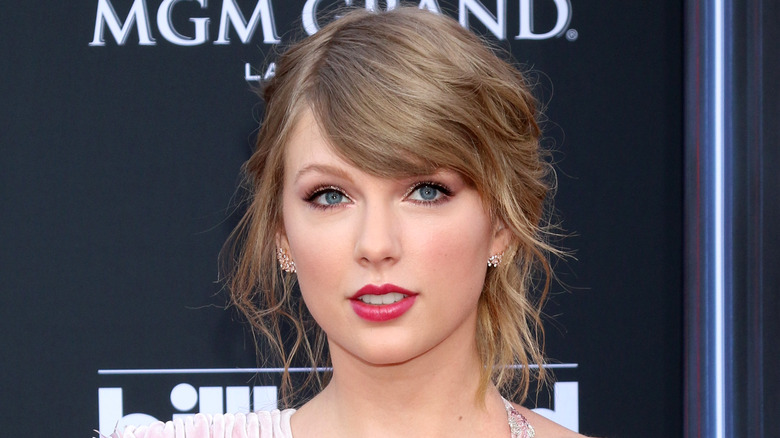 More than just a world-famous singer, Taylor Swift has tried her hand in acting throughout her career. One of her most high-profile roles arrived in the 2019 movie adaptation of the musical "Cats." The film was a disaster at the box office — and this even after the CGI that turned Swift and her co-stars into human-cat hybrid characters was fixed and the film was re-released in theaters.
Less disastrous were a few smaller roles by Swift in movies and TV. She appeared as an actor in an episode of the long-running series "CSI." In an interview for "Entertainment Tonight," Swift talked about being a part of the show. "I got stabbed," she said, showing the interviewer the fake blood on her outfit. Swift's character ultimately died. "In the beginning when you see the dead bodies, you don't realize that those are people that are just sitting really still. And holding their breath and having their eyes in one direction," Swift said about playing dead for a scene. Sticking with the creepy vibes, the singer also appeared as a ghost piano player in "The Giver" with Jeff Bridges.
In a more lighthearted appearance, Swift made a surprise cameo in the TV series "New Girl." During a wedding scene, the groom declares his love for a woman in the audience, only for the camera to cut to a character played by Swift who is then swept off her feet. 
Behind Taylor Swift and Scooter Braun's feud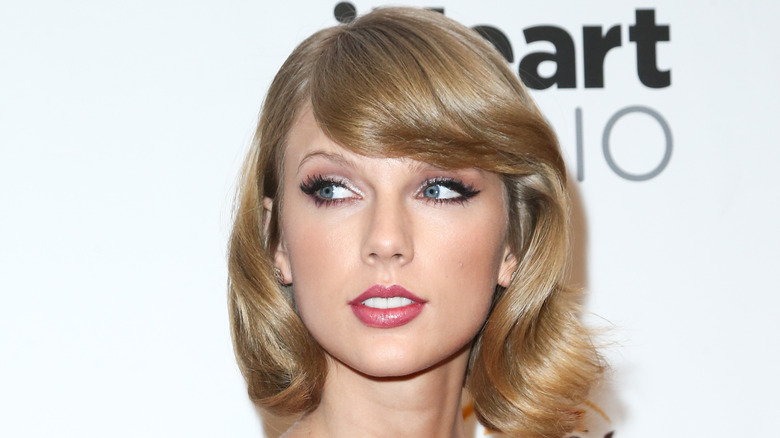 As a teenager, Taylor Swift signed with Big Machine Label Group and then went on to produce her first six albums. But after she parted ways with the company to move to Republic Records, it set off a complicated and drama-filled set of events in 2019 involving record exec and manager Scooter Braun. As Us Weekly recounted, "Braun acquired Big Machine and Swift's back catalog of master recordings as part of an estimated $300 million deal."
In a post on her Tumblr account, Swift address the music producer who had just taken the reins of her life's work. "All I could think about was the incessant, manipulative bullying I've received at his hands for years," she wrote. And in her speech for Billboard's Woman of the Decade award, Swift took a moment to call out her former record label. She criticized "the unregulated world of private equity coming in and buying up our music as if it was real estate." And about Braun? "I'm fairly certain he knew exactly how I would feel about it."
To take a sense of ownership back, Swift vowed to re-record those first six albums. In an interview for CBS News, the singer explained that her plan was "to create the new masters to offset the deal." In April 2021, she released her first of these albums, "Fearless (Taylor's Version)."
The charitable side of Taylor Swift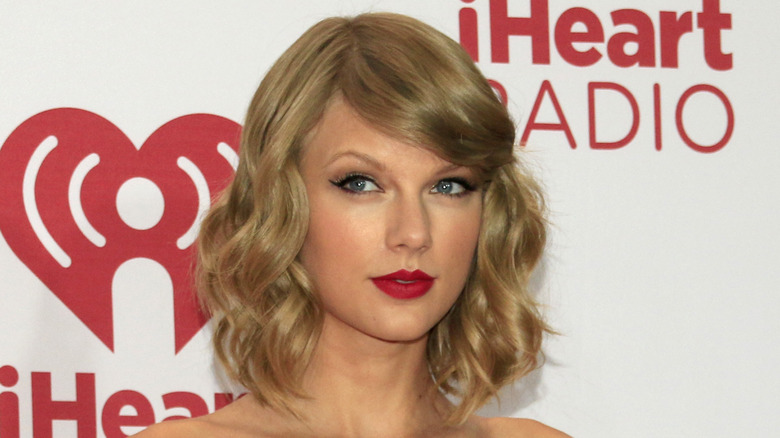 Throughout her long-running and successful career, Taylor Swift has made a point to use her money for good causes. As the Reading Eagle reported, she donated 6,000 books worth a reported $68,000 to the Reading Public Library. The titles she gave to her hometown's library included "fiction and nonfiction for children and teens, and picture books for younger patrons, among others." And she helped out more school children following the success of her album "1989": Swift donated $50,000 — the proceeds from her single "Welcome to New York" — to New York City's Department of Education, according to Forbes. 
Swift goes above and beyond for individuals too. As Billboard reported in 2018, Swift donated $15,500 to a GoFundMe campaign for a fan's mother who had been in a coma for three years. And when a judge ruled against Kesha in her legal battle against Dr. Luke, Swift offered monetary support. As CNN reported at the time, the "willow" singer's rep stated that she gave Kesha $250,000 "to help with any of her financial needs during this trying time."
In 2021, Billboard compiled a list of "all the times the pop star donated her money to a good cause," and the vast list includes donations to the African Parks Foundation of America, the Houston Food Bank after Hurricane Harvey, and the Joyful Heart Foundation.
How much is Taylor Swift worth?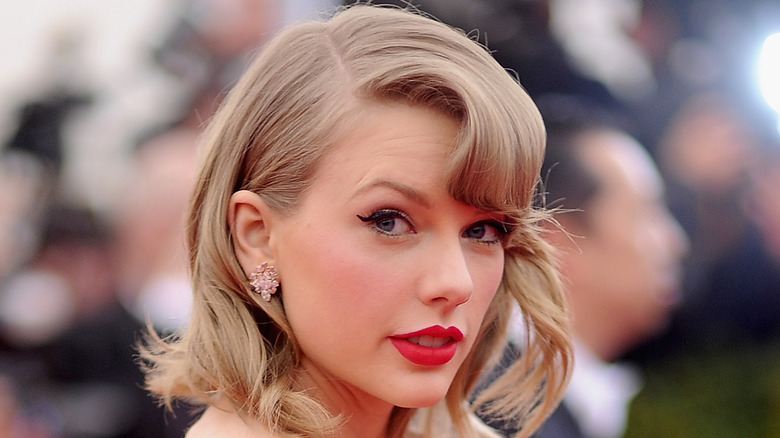 As one of the most successful musical artists of her generation, Taylor Swift is also one of the wealthiest. With nine studio albums as of 2021, plus re-recordings of her early albums, the singer would be rich based on just her music. But she's also put on massively successful stadium shows. In 2015, her tour supporting the "1989" album reportedly earned over $250 million, according to Billboard. And as the outlet noted, she outdid herself with the tour for "Reputation," reportedly grossing over $340 million and "breaking the record for the most successful U.S. tour to-date." At the time of writing, she's worth $400 million, according to Celebrity Net Worth.
A big portion of the singer's net worth has gone toward buying homes. As Business Insider wrote, "Swift is a real-estate mogul, with a sprawling $84 million real estate portfolio that consists of eight properties in four different states, according to property values estimated by Trulia." A few of the biggest residences are a "8,309-square-foot large duplex penthouse and a four-story townhouse" in New York City, a mansion in Beverly Hills, and two properties in Nashville, Tennessee. And in Rhode Island, she owns "an estate with seaside views in Watch Hill." 
Pitchfork detailed a connection by Swift to the Rhode Island property in her album "folklore." In her song "the last great american dynasty," the singer "tells the story of eccentric debutante Rebekah Harkness, who married into the Standard Oil family and once lived in Swift's Rhode Island mansion." A rich history for a rich home.
Source: Read Full Article