The rock 'n' roll world mourned the loss of Rolling Stones drummer Charlie Watts when he died last year at 80. Stones frontman Mick Jagger shared his thoughts on his friend's death and shared a fun fact about why Watts was always last to join the bandmates when they bowed. 
Mick Jagger remembers friend and Rolling Stones bandmate Charlie Watts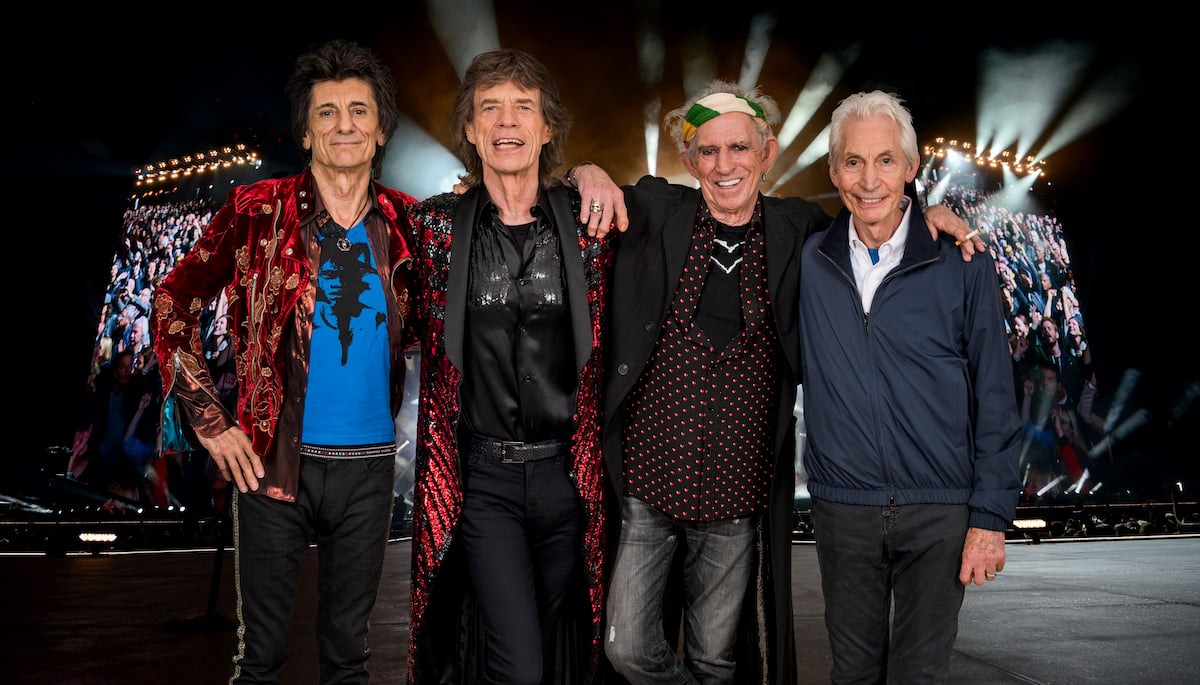 In a recent interview, Mick Jagger talked about how he's been handling Charlie Watts' death. 
"I don't really expect him to be there anymore if I turn 'round during a show," the rock star shared with The Times. "But I do think about him. Not only during rehearsals or on stage, but in other ways too.
"I would have phoned him up and talked about last night's Arsenal game because he supported Tottenham, and I'm Arsenal," Jagger added. "I miss him as a player and as a friend."
Why was Charlie Watts always late to bow?
The Rolling Stones frontman also revealed why Charlie Watts was always last to join the rest of the bandmates when they took a bow after playing a show. 
"In the show, when we come to the front and bow at the end, there's no Charlie," Jagger reminisced. "He'd always be the last one down. I'd go, 'Come on, what have you got to do?' He'd be fiddling with his sticks because he always had to have them in a row before he'd get off the seat."
The drummer's neatness makes sense when you look at his appearance compared to the rest of the band. While Jagger, Keith Richards, and Ronnie Wood look like rock stars, Watts always dressed more conservatively. 
What are the Rolling Stones doing now?
In addition to sharing memories of the late Charlie Watts, Mick Jagger also talked about what's next for the Rolling Stones, from launching another tour to making new music. 
"[We're] getting more mature," the singer explained. "I'm not joking. It's true, and it's taken a long time. We're in a very immature business. I'm under no illusions about that. But it doesn't mean that you have to be immature."
The Rolling Stones will kick off their European tour in Madrid on June 1, hitting London, Paris, Stockholm, Amsterdam, and other cities. They'll also play a concert in Liverpool — their first show there in more than 50 years. 
In addition, they'll play a two-day concert series in Hyde Park, London. The group announced many special-guest openers, including Phoebe Bridgers, Sam Fender, and Courtney Barnett.
The band also announced the release of a new box set, The Rolling Stones Singles 1963-1966, coming out in June. It contains all of the band's singles from those years and celebrates the Stones' 60th anniversary. 
Even though the loss of Charlie Watts was a massive blow to the band, the Rolling Stones continue to move forward and make music. 
Source: Read Full Article