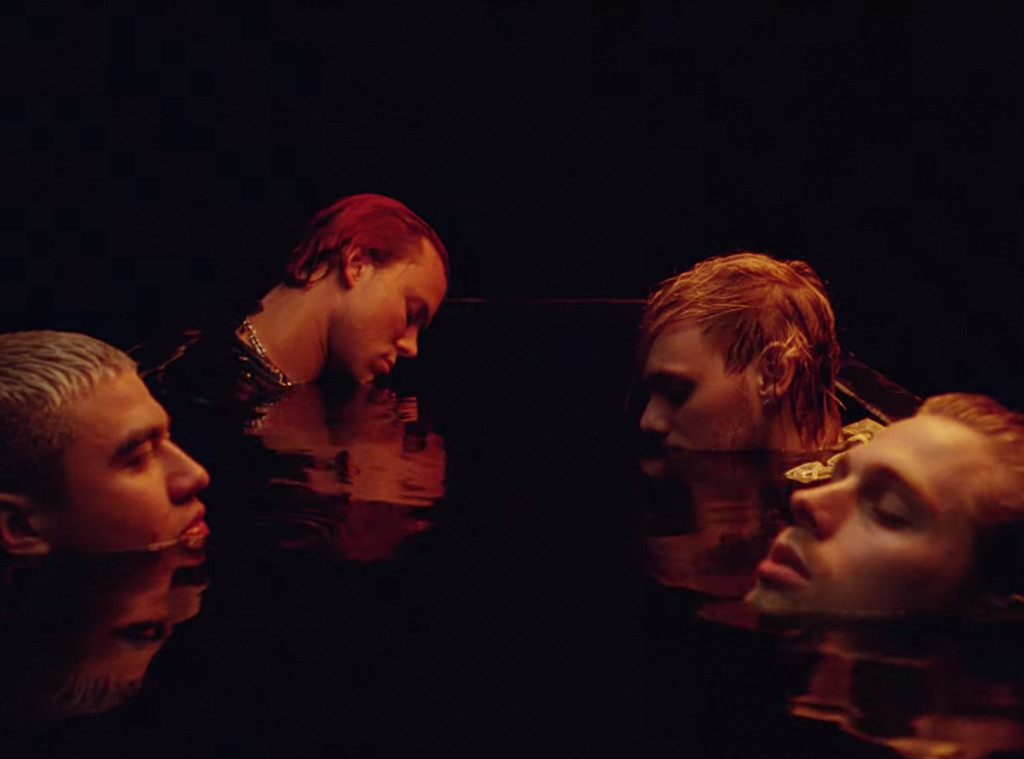 YouTube
Even in the dark, 5 Seconds of Summer looks so perfect.
The Aussie band—made up of Michael Clifford, Calum Hood, Luke Hemmings and Ashton Irwin—dropped their latest single and music video today and, well, excuse us while we freak out.
In "Easier," the group sings about a toxic relationship. "Is it easier to stay? It Is easier to go? I don't know," the foursome muse. "But I know that I'm never, ever gonna change and you know you don't want it any other way." And the nearly three minute video matches the dark mood.
In the clip, 5SOS have their hands chained to the ceiling of a dark, blue-lit cave. At one point, they are even seen drowning. There's fire, drama and gyrating. So, needless to say, fans are absolutely losing their cool.
"THEY ARE ALL SO STUNNING I'M SCREAMING #5SOS #EASIER," tweeted one fan. Wrote another, "I'm not even just saying this; I actually got chills."
Yes, this new jam is definitely playing on repeat around the world. "EASIER is a BIBBITY F–KING BOP #5SOS," praised a Twitter user while another added, "i have decided to stan harder #5SOS." Even Charlie Puth was impressed, tweeting out the lyrics, "Is it easier to stay is it easier to go."
This is the band's first song since their 2018 hit "Youngblood." And though they'll release their fourth album soon, their focus right now is on their upcoming tour with The Chainsmokers this September.
Watch the full video above! You'll experience all the feels.
Source: Read Full Article