Micky Dolenz is the only living member of The Monkees.
He will embark on a tour celebrating the group.
Dolenz explained why he remembers people on tour but not cities.
The Monkees' only living member is Micky Dolenz. During an exclusive interview with Showbiz Cheat Sheet, he revealed his upcoming tour will be a celebration of The Monkees. He also revealed why he doesn't have a favorite city to visit when he tours.
Micky Dolenz discusses his upcoming tour, Micky Dolenz Celebrates The Monkees
According to the Los Angeles Times, The Monkees' Mike Nesmith died on December 10, 2021. He was 78. He had completed the final stop of the group's farewell tour.
Dolenz will pay tribute to The Monkees on his upcoming tour, Micky Dolenz Celebrates The Monkees, which he compared to his previous tour with Nesmith.
"It's gonna be basically sort of the same," Dolenz said. "It's the same band and it's a lot of the same material as Mike Nesmith and I were doing on our tour. And these dates, some of them, had already been booked and were going to be a negotiation of the Mike & Micky Show Tour that we did."
How the singer will celebrate The Monkees on tour
Following Nesmith's death, Dolenz decided to make some minor changes. "I wasn't going to go out as 'The Monkees,' you know," he said. "Then it was suggested that we do a sort of celebration and that's why it's called Micky Dolenz Celebrates The Monkees. Obviously, I'm celebrating Nesmith and also Peter [Tork] and [Davy Jones]. On this tour, I'll be showing a lot of video and photographs. Telling stories. It'll be a little bit of a retrospective."
As always, Dolenz will perform The Monkees' classic hits. He says he always performs those songs in full for fans. He will also perform some of the songs he's performed less often.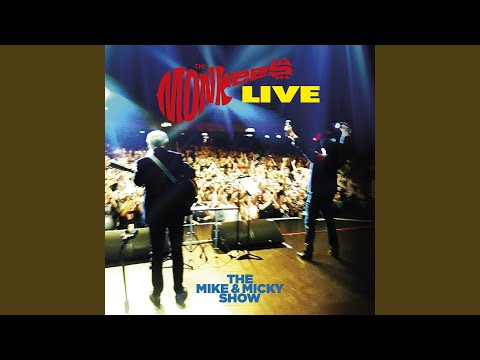 Micky Dolenz opens up about what he remembers from touring
Dolenz also discussed his feelings about touring in general. He revealed he doesn't have a favorite city to visit on tour. "I don't remember cities," he revealed. "You know what it's like you're in an out of a city in what feels like 20 minutes, especially if you're doing one-nighters. You might arrive in the morning or drive all day, get to a venue and unload, and at the venue, the only thing you see is the back door."
The singer revealed his opinion on venues. "The venues are, more or less, all the same," he opined. "Either theater type, an arena type, or a club type. I only see the whole thing from the back. I'm not out in the audience. The show is all dark inside and there's lights in your eyes so I don't see anything. And I'm gone!"
Dolenz discussed what he does remember rather than cities. "So I don't remember cities much, I remember people," he said. "That's the only thing that becomes personal is the people."
Rhino reports Micky Dolenz Celebrates The Monkees begins on April 5, 2022.
Source: Read Full Article