Singer, songwriter, record producer, and Oscar-nominated actress Lady Gaga has clearly cemented her celebrity status. Recently dropping a collaboration single with K-pop group Black Pink that instantly soared to the top of the charts, the singing star shows no signs of slowing down anytime soon.
While Gaga has acquired massive wealth, there was a time when an elaborate concert tour put her deep into debt though she was completely unaware of her finances.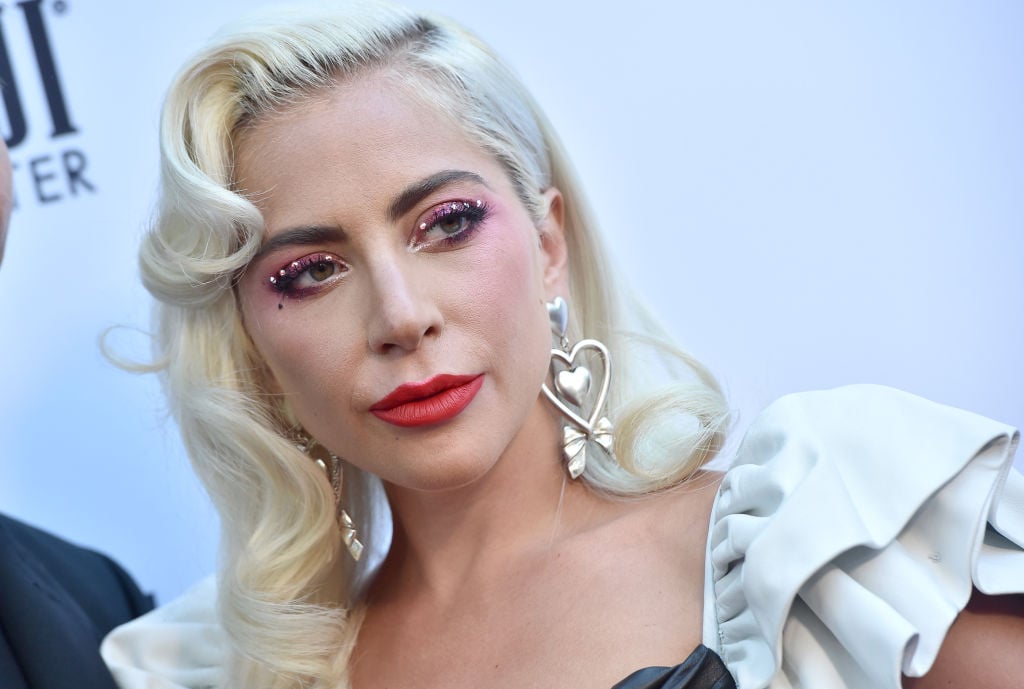 New tour after canceling with Kanye
On the heels of nixing a high-profile concert tour with Kanye West in 2009, Gaga announced a new venture. Timed to coincide with her album The Fame Monster, the music icon launched her new tour entitled The Monster Ball described as a "multimedia artistic experience." 
"I wanted to really put together a show that would be the most beautiful, expensive-looking, delicious show, but that my fans wouldn't have to pay a ton of money to come see," Gaga told Rolling Stone in 2009 of the endeavor. "So we're playing a few nights in a row. I've got super loyal fans, so I feel this tremendous obligation to take care of them."
Gaga was involved in every aspect of planning for the tour, intending to make each show an unforgettable celebration.
"The theatrics and story elements are in the style of an opera," the Grammy winner explained. "Imagine if you could take the sets of an opera, which are very grand and very beautiful, and put them through a pop-electro lens. The design of the show is very, very forward, very, very innovative."
RELATED: Does Lady Gaga Want Kids? Singer Shares Her Vision for Her Future
Lady Gaga puts fans before fame
While the superstar may not have been paying close attention to costs for The Monster Ball, Gaga's priority has always been her fans – aka Little Monsters.
"I have the inspiration of my fans, and I know what they want," she shared. "I think there's a lot of artists that are very self-serving, but I'm not one of them. When I create and make music, I make music that my fans want to hear."
In a 2011 interview with Financial Times, Gaga was asked about sending a group of waiting fans some gifts in appreciation of their support.
"I sent them hot chocolate yesterday, and macaroons, and then today I had press all day and I felt a bit bad because I wouldn't have much of a chance to go down and say hello," the Academy Award nominee revealed. "But I did manage to go down and brought them some fresh cookies and flowers. … Little Monsters are a community. It's kind of nice that wherever I go they create a little home for me."
RELATED: Lady Gaga Admits She Had 'Trouble' With Being Single
The Monster Ball came with a hefty price tag
In her zeal to give her fans above and beyond what they paid for, Gaga's budget for The Monster Ball skyrocket out of control. While the tour itself was incredibly successful in popularity, her consistent revisions to the show required her to pay for fees out of her own pocket. The music icon was unaware that the rising costs were pushing her into bankruptcy.
"I put everything in the show, and I actually went bankrupt after the first extension of The Monster Ball," Gaga revealed. "And it was funny because I didn't know! And I remember I called everybody and said, 'Why is every­one saying I have no money? This is ridiculous, I have five number one singles' – and they said, 'Well, you're $3m in debt.'"
Clearly, Gaga focuses on her art rather than her finances and is the first to admit that wealth isn't at the top of her list.
"It's honestly true that money means nothing to me," she told the Financial Times. "The only big things I've purchased are my dad's heart valve and a Rolls-Royce for my parents, for their anniversary. And that was only because my dad had a Lady Gaga license plate on our old car and it was making me crazy because he was getting followed everywhere, so I bought him a new car."
Despite the monetary setback, Gaga's bank account soon recovered from her concert being extended by Live Nation and broadcast by HBO. With her historic track record, the legendary singer is sure to be staying on the path of success.
RELATED: Why Lady Gaga Identifies as a 'Kindness Punk'
Source: Read Full Article