SM Entertainment and Naver's "Beyond LIVE" concert series is well underway. NCT Dream's "Beyond LIVE" concert, the third of the series, will be broadcast on VLIVE on May 10. Here's how to watch the virtual concert.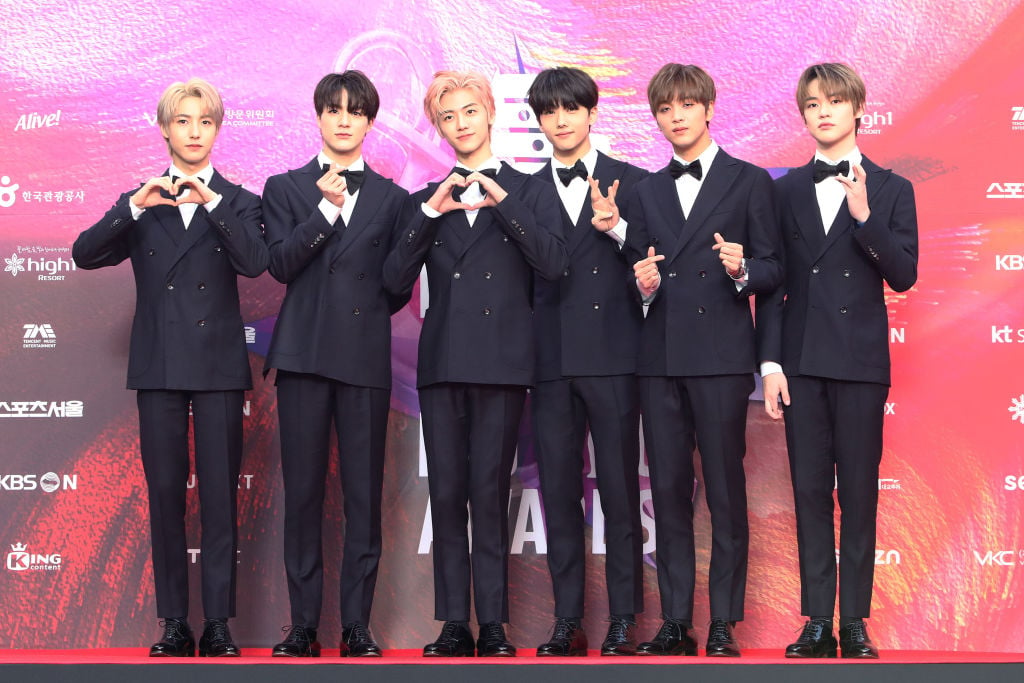 NCT Dream is the third 'Beyond LIVE' concert
"Beyond LIVE" is a concert streaming service created by SM Entertainment and Naver.
In a statement, SM Entertainment said, "Beyond Live will not only stream concerts online, but it will also provide additional digital contents. It may involve live chats between stars and fans and other digital technology to take the experience to another level."
SM Entertainment and Naver created the concert streaming service during the coronavirus (COVID-19) outbreak, and it gives fans around the world a new way to view concerts virtually. As of right now, SM Entertainment announced a lineup of four concerts. SuperM performed on April 26, WayV performed on May 3, NCT Dream will perform on May 10, and NCT 127 will perform on May 17.
How much NCT Dream's 'Beyond LIVE' concert costs to watch
Each "Beyond LIVE" concert is a broadcast of new live performances. Because of this, the virtual concerts function the way an in-person concert would, and fans must pay a ticket fee to view each concert.
Virtual tickets for "Beyond LIVE" cost 1,500 V coins on V Live. This comes out to around $30 USD. Each concert costs the same price, so if a fan were to watch all four concerts featuring SuperM, WayV, NCT Dream, and NCT 127, it would cost around $120 USD.
How to watch NCT Dream's 'Beyond LIVE' concert
To view NCT Dream's "Beyond LIVE" concert, fans can go to the VLIVE page for "NCT DREAM – Beyond the DREAM SHOW." After paying the fee of 1,500 V coins, fans will have access to the concert. The live broadcast of "NCT DREAM – Beyond the DREAM SHOW" can be viewed simultaneously on two different devices. After the broadcast is over, the replay VOD can be viewed simultaneously on five devices.
NCT Dream's "Beyond LIVE" concert begins at 3 p.m. KST on May 10. It will take place at 2 a.m. EST on May 10 and 11 p.m. PDT on May 9 in the U.S. For fans around the world, it will take place on May 10 at 3 a.m. in Brasília, 8 a.m. in Paris and Cape Town, 10 a.m. in Dubai, 1 p.m. in Bangkok, and 4 p.m. in Canberra.
The group just had a comeback
On April 29, NCT Dream released an EP titled Reload with members Renjun, Jeno, Haechan, Jaemin, Chenle, and Jisung. "Ridin'" served as the album's lead single. The K-pop group found great success with the EP and "Ridin,'" and with the album and single NCT Dream topped music charts around the world.
"Ridin'" reached No. 1 on Melon, Korea's largest music streaming site. With this accomplishment, NCT Dream became the first NCT sub-unit to reach the No. 1 spot on Melon. Their EP Reload also reached No. 1 on the iTunes Top Albums Chart in 49 countries including the U.S., Canada, Mexico, Brazil, Australia, Saudi Arabia, India, Japan, Hong Kong, Thailand, and Singapore.
On May 8, NCT Dream took home the top prize on KBS's Music Bank for "Ridin.'" The group earned 9,123 points, earning first place and getting their first win for their new lead single.
Source: Read Full Article