As a Beatle, Ringo Starr had an in with Frank Sinatra, which was fortunate for his first wife, Maureen, a huge fan of the veteran singer. With a little help from Sinatra, Ringo made his wife's 22nd birthday a very memorable one.
Ringo Starr asked Frank Sinatra to record a song for Maureen
While The Beatles were recording The White Album in 1968, Ringo had an excellent idea to surprise his Frank Sinatra-loving wife for her 22nd birthday. He wanted Sinatra to record a song for Maureen.
According to the IB Times, there's some confusion about how Ringo got in touch with Sinatra, though. They claim Ringo asked Peter Brown, The Beatles' business manager at the time, to help him get a hold of Sinatra in California.
However, IB Times also writes that a book called Magical Mystery Tours claimed that Ringo got Ron Kass, another Beatles' assistant, to ask American songwriter Sammy Kahn to mention the project to Sinatra.
However it happened, Sinatra agreed to do it for Ringo. He was a fan of The Beatles, after all.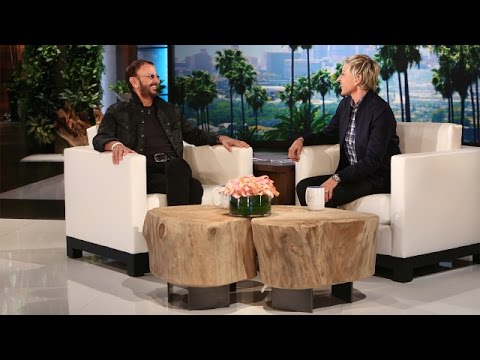 Kahn turned "The Lady Is A Tramp" into "Maureen Is A Champ"
After agreeing to the project, Sinatra had Kahn rework the lyrics of his famous song "The Lady Is A Tramp."
Richard Rodgers wrote the lyrics and Lorenz Hart recorded it in 1937. Sinatra originally recorded the tune in the 1950s for the film Pal Joey.
Kahn modified the lyrics and Sinatra recorded the song, now unofficially called "Maureen Is A Champ," at Capitol Studios in LA.
Some of the revised lyrics included, "She married Ringo / And she could have had Paul / That's why the lady is a champ" and "Though we've not met / I'm convinced she's a gem / I'm just F.S. / But to me she's big M."
In 2005, Brown told WMGK radio in Philadelphia that Cahn played piano on the recording too. Ringo gave it to Maureen on her birthday, Aug. 4, 1968.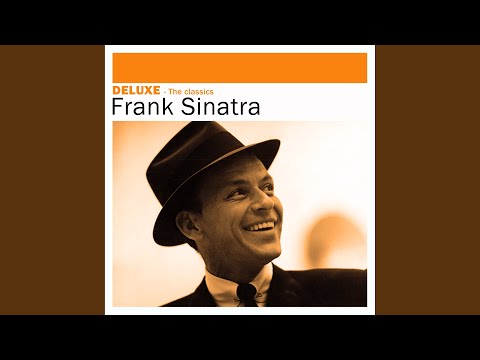 The song could be Apple Corps' first single but only one copy exsists
Some fans believe Sinatra's "Maureen Is A Tramp" is the "first song in the catalog of the Beatles' brand new Apple Records label, although it was never commercially released," IB Times writes.
"The recording was pressed as a single and reportedly given the notation 'Apple 1,' they write. "If this is true, it would mean that it predated the Beatles' 'Hey Jude' and Mary Hopkins' 'Those Were The Days' (both enormously successful singles) as the first Apple 'release.'"
Getting your hands on a copy is virtually impossible. The master was destroyed, and only one copy survives. Which means the copy that Ringo gave Maureen is the only one. She died of leukemia in 1994, so it's unclear who has the recording now.
However, a poorly recorded version "somehow started circulating among collectors, and it even found its way onto some Beatles bootleg records, including one called 'The Beatles – Unbootlegged 25.'" Daniel Finkelstein of The Times calls it "the rarest and most valuable record ever made," because of Sinatra and Ringo's involvement and the fact that there's only one.
We may never hear the official unofficial song. However, it's still nice to know that Sinatra took time to record a version of his own song for Maureen. It's also the closest thing we have to a Beatles/Sinatra collaboration.
Source: Read Full Article