Supernatural is completely out of this world (pun intended). The show first premiered back in 2005, and, for the course of fourteen years, it's kept on going strong. The show is now set to come to an end with its fifteenth season, and it's quite the impressive feat for a television series to go on for so many years without significantly decreasing in popularity.
A lot of it has to do with the charisma of the two leads, whose chemistry can be felt through the screen. Plus, who doesn't love a good old drama that just so happens to develop within the world of supernatural occurrences? Now that we're getting ready to say our goodbyes, it's officially time we take a look at the net worth of the cast-off Supernatural and see how much the show has contributed to their wealth.
RELATED: 20 Behind The Scenes Secrets From The Cast of Supernatural
Click the button below to start this article in quick view
10

Osric Chau – $500,000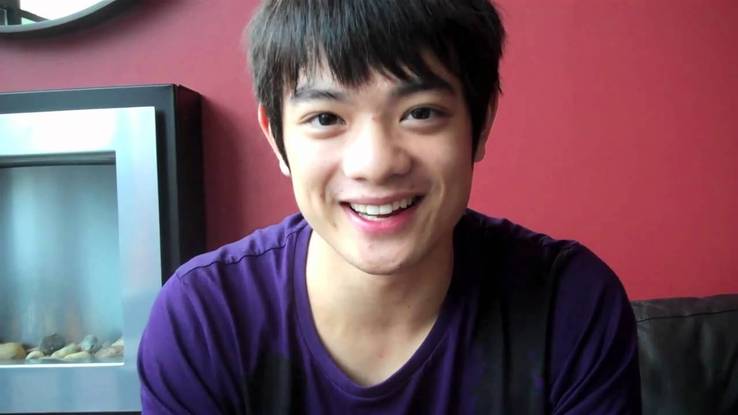 Osric Chau starred in 18 episodes of the show between 2012 and 2018, where he played the character of Kevin Tran, a high schooler who became a prophet. Osric's career dates back to 2002, and, both before and after Supernatural, he's been around both films and television building a steady acting career for himself.
Since he entered the industry, Chau has amassed over five dozen acting credits, which include the movies 2012 and The Man With The Iron Fists. At only 32 years old, Osric Chau has an estimated net worth of $500,000. We can't wait to see what he does next!
9

Ruth Connell – $500,000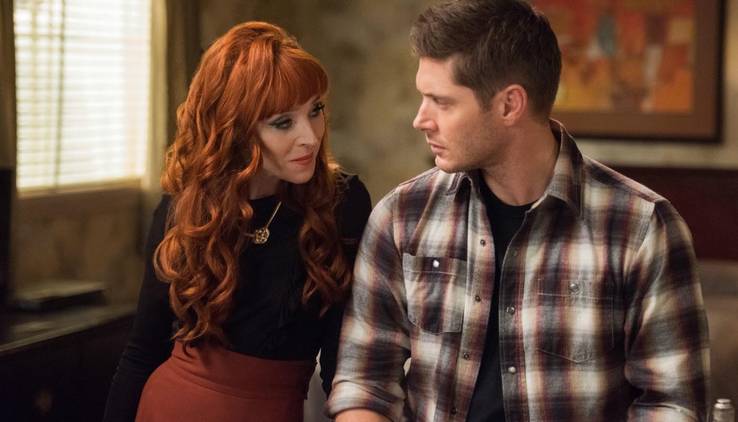 Ruth Connell became a familiar face to audiences thanks to her recurring role in Supernatural. From 2014 to the present she played the character of Rowena MacLeod, a witch of Scottish descent that gave our favorite pair of brothers more than a few headaches. She sided with Lucifer himself, and that's saying more than enough.
Connell is a relatively well-known voice actress, and, in more than one instance, she provided the voice for Disney character Merida in video games and other ventures. She's the star of the movie Open House, and all of her acting ventures up until now put her net worth at a respectable $500,000.
8

Mark Sheppard – $800,000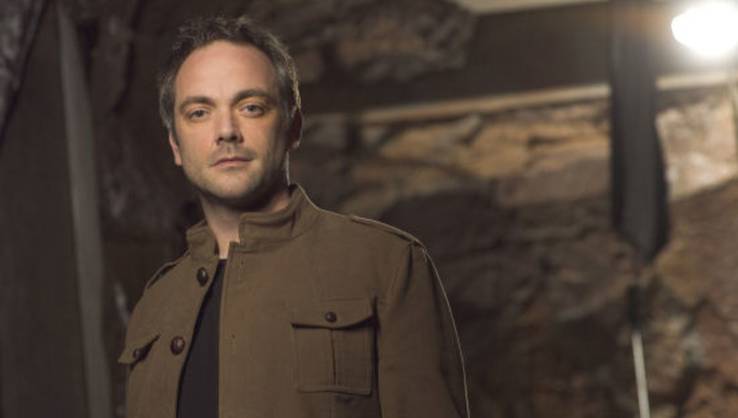 Mark Sheppard has been gracing our television screens for several years. His acting career had its humble beginnings in the early 90s, and ever since then, Sheppard has made several appearances in hit TV shows. These include The X-Files, Star Trek: Voyager, 24, Without A Trace, Medium, and CSI.
More recently, he appeared on Supernatural in over 70 episodes between 2009 and 2017. His character, Crawley, was a demon who ended up taking his own life. Sheppard's impressive resumé translates into an estimated net worth of $800,000. Perhaps we'll see him again before the show ends. Either way, we'll definitely keep following his career!
RELATED: 15 Stars Who Poked Fun At Themselves On Supernatural
7

Jim Beaver – $1 Million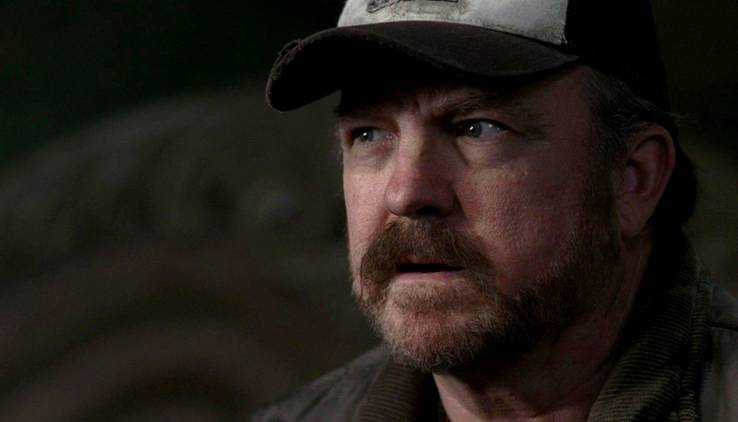 Jim Beaver was on Supernatural for almost as long as Mark Sheppard. We first met his character way back in 2006, and he's been a recurring presence on the show for several years. His character, Bobby singer, is the closest paternal figure the Winchester brothers have in their lives, which makes his run on the show nothing short of heart-warming.
Beaver had had quite the career dating back all the way to the late 70s. His credits actually including a role in the hit TV show Breaking Bad, along with many other fan favorites. Jim clearly loves what he does, and he's currently working on four different movies. His net worth clocks in at $1 Million.
6

Alexander Calvert – $2 Million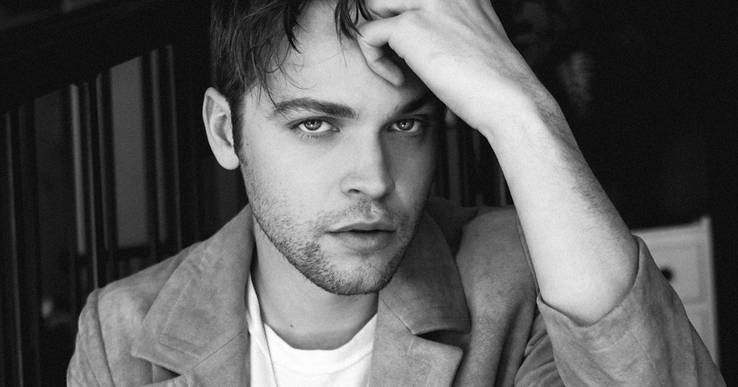 We were first introduced to Alexander Calvert's character Jack during the later season of Supernatural, and there's no doubt that the young actor is a rising star. His first acting credit dates back to 2005, and since then he's snatched roles in shows like CW's Arrow and Bates Motel.
Calvert was also awarded a role in the coming of age movie The Edge of Seventeen, starring Hailee Seinfeld. As of now, his net worth amounts to an estimated $2 Million, with all the promise of increasing from here on. We can't wait to see what the talented Canadian actor has in store for his career!
RELATED: 15 Hotties From Supernatural All Men Fantasize About
5

Samantha Smith – $ 2 Million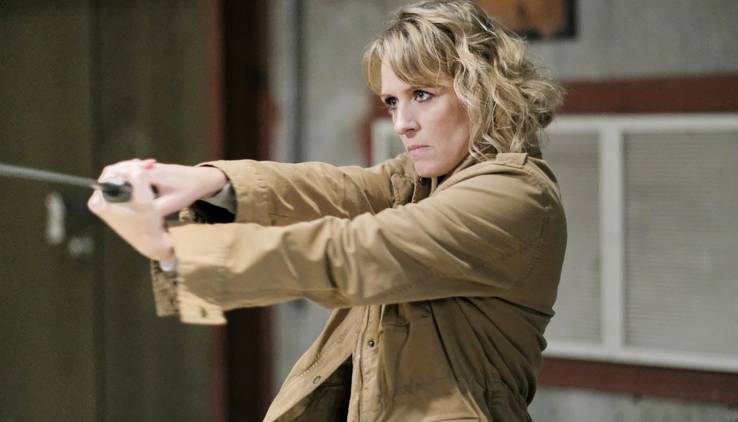 Very few stories are quite as tragic as that of Mary Winchester, the mother of Dean and Sam, who was killed when they were just very young children. After being resurrected, she was killed again, but fans took solace in the fact that she's in heaven with the love of her life. The role played by Samantha Smith meant she was a recurring character throughout the show, from the very first season up until now.
Smith has had several acting gigs in television series like The Mentalist, NCIS: Los Angeles, and House. All of this, along with her steady presence on Supernatural, put her net worth at an impressive $2 Million.
4

Misha Collins – $2 Million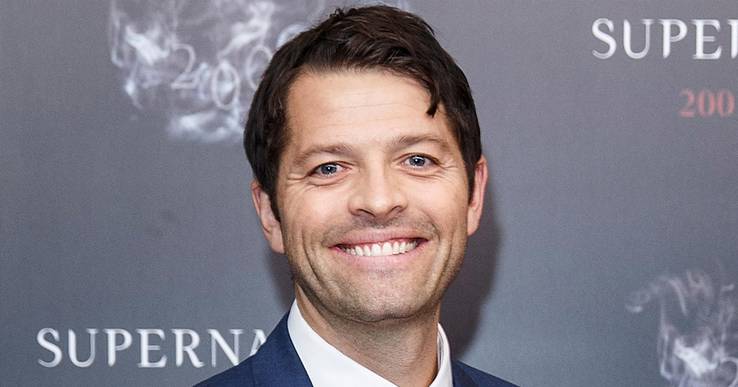 You don't need to be a superman of the show to know the loving and charismatic Misha Collins, who's been playing the role of Castiel since 2008. His relationship with the Winchester brothers has sparked a series of hilarious memes within the show's fanbase. Aside from Dean and Sam, he's the most constant present on Supernatural.
Prior to being cast as the angel Castiel, Misha made appearances in very well-known television series that include 24, ER, Nip/Tuck, and Without A Trace. Thanks to his ongoing role and all the other acting credits Misha has to his name, his net worth is estimated to be $2 Million.
RELATED: The 15 Darkest Villains From Supernatural
3

Mark Pellegrino – $3 Million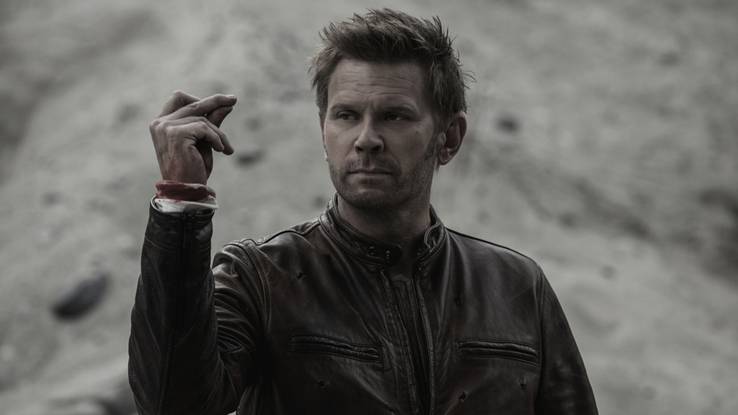 Everybody loves a good villain, and Mark Pellegrino just so happened to play the worst of them all. No, we mean it; Pellegrino played Lucifer—the devil himself—for ten years. From 2009 up until now, the California-born actor has been wreaking havoc on Supernatural, and we have to congratulate him on doing such a stellar job.
Pellegrino has been a recurring presence in the world of television. Some of his most impressive credits include Lost, The Closer, The Tomorrow People, Quantico, and, more recently, fan-favorite Thirteen Reasons Why. With so many incredible roles, it's no wonder his net worth clocks in at $3 Million.
2

Jared Padalecki – $12 Million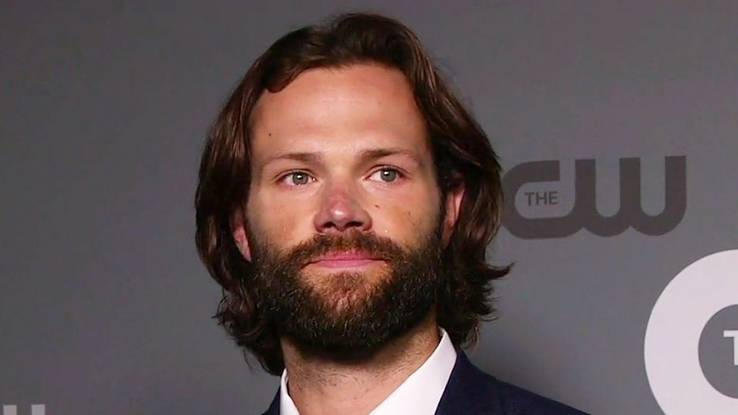 One of the halves of television's most beloved sibling duo, Jared Padalecki first stole every teenage girl's heart with his ongoing role on the series Gilmore Girls. Curiously enough, his character's name would become a very familiar one: Dean Forester.
Immediately after he left GG, he was cast as Sam Winchester, a role he's been playing over the course of fourteen years. Obviously, such a famous television show is bound to make the dollar signs rain down upon you, and Jared Padalecki knows it! His net worth is estimated to be around a whopping $12 Million! We're not sure what he'll be up once the show is over, but he sure deserves some rest. Plus, he can afford it!
1

Jensen Ackles – $14 Million
308 episodes later, Jensen Ackles is more than ready to pass the torch towards the next generation of hunters. Before he became one of the most familiar faces on television, Jensen starred in a handful of shows that included Days of Our Lives, Dawson's Creek, and Smallville.
His role as one of the bright stars in Supernatural made a great service not only to his career, but also to his bank account. Fourteen seasons into the show, Ackles can brag about the fact that his net worth is estimated to be an incredible $14 Million. Much like his on-screen brother, Ackles will probably take a little break to bask in the glory of his own fame, success, and fortune, and we fully support him on this!
NEXT: The 20 Most Gorgeous Supernatural Ladies of TV
Tags:Pop Culture
Source: Read Full Article