Fans of '90s hip-hop or "Growing Up Hip Hop: Atlanta" are familiar with Da Brat, the Atlanta hip-hop legend who recently came out in an extremely emotional Instagram video. In it, Da Brat broke down in tears after being gifted a Bentley by her girlfriend, Jesseca "Judy" Dupart. "I've always been a private person," Da Brat wrote in the caption, "until I met my heart's match who handles some things differently than I do." She continued, "It's so overwhelming that often I find myself in a daze hoping to never get pinched to see if it's real so I can live in this dream forever."
Da Brat was the first female rapper to have a platinum album with 1994's "Funkdafied," per Variety, during a time that was already unfriendly towards women in hip-hop, let alone queer ones. "I had to put on a coat of armor and not care," she told The Atlanta Journal-Constitution. "You also learn in this industry that not everyone is going to love you. They will hate on you."
Now, Da Brat is ready to shed those coats of armor and let the public in with her new reality show, "Brat Loves Judy," which, as the title suggests, also features the rapper's partner, Judy. "We can help motivate others in their relationships," Brat said of the show. "That's what we want to do."
So when does the show premiere, where can you watch it, and who will be on it? Keep reading to find out.
'Brat Loves Judy' has already started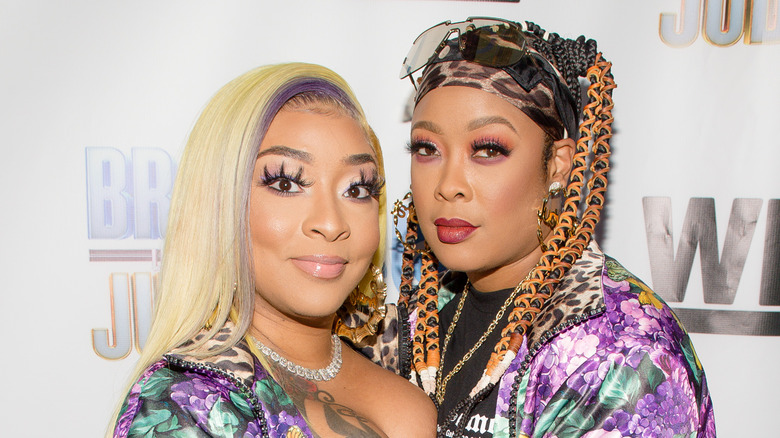 "Brat Loves Judy" premiered on August 5 and will air at 9 p.m. on Thursdays, according to The Atlanta Journal-Constitution. The first episode, called "On the DL," chronicles Judy's struggle to keep her plan to propose to Da Brat a secret. "But when Brat gets suspicious about all the sneaking around," the episode's description reads, "things spiral out of control as Judy tries to keep her plan under wraps." In the upcoming episode, "Respect The Legend," the proposal is about to happen — "but Brat's big surprise could be the real game changer," states the summary of the series' second installment.
That surprise could refer to Brat's friends Montana and Rhonda, whose impending divorce causes strain on Brat and Judy's relationship, reads a further synopsis on WE TV's programming schedule. Interestingly, "Brat Loves Judy" may be a mini-series or a spin-off of "Growing Up Hip Hop," as the show's episodes are listed under the "Growing Up Hip Hop" umbrella on the network's TV schedule.
It is still unclear how many episodes of "Brat Loves Judy" there will be this season.
Who else is on the show?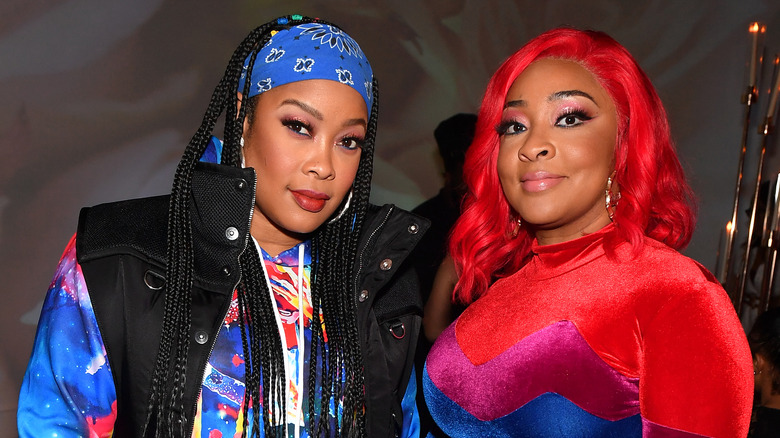 Obviously, the two main cast members on "Brat Loves Judy" are Da Brat and Jesseca "Judy" Dupart. Judy reveals in the season trailer that she is the owner of Kaleidoscope Hair Products, and according to WE TV's website, is a multi-millionaire. (No wonder she could afford a Bentley!) Obviously, other people will appear on the show. But who?
According to Urban Bridgez, guests on the show will include Judy's daughter Deja, and Deja's daughter Kenzie (Judy's granddaughter). Brat will be accompanied by her manager Bella, her friend Montana and his wife Rhonda, and both Brat and Judy will be spending time with their six dogs, Staxx, Rockie, Fat Boy, Loyal, Fendi, and Rebel. In the trailer, Brat's mother also makes an appearance, and the rapper asks her, "What are your thoughts on this whole situation?" before the trailer cuts to the next scene. The rapper's estranged sister is also set to appear on the show.
Here's how to watch 'Brat Loves Judy'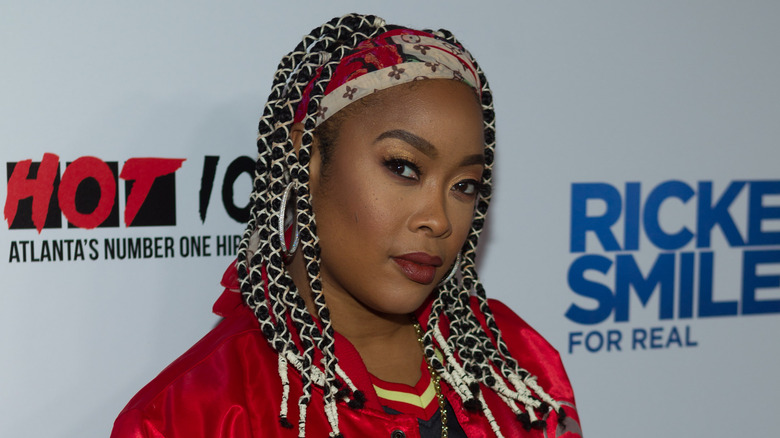 "Brat Loves Judy" is available to watch on WE TV, with full episodes available on the network's website with a valid cable login. Luckily for cord-cutters, the first episode is available to watch for free with ads — no cable subscription needed.
Since "Brat Loves Judy" seems to technically be part of Season 6 of "Growing Up Hip Hop," you should be able to watch it anywhere you can watch "Growing Up Hip Hop." It's available on YouTube TV with a subscription, with WE TV+ available for an additional fee. It also is available with a subscription on Sling, Philo, and Fubo.
Da Brat can also be seen — and heard — on the syndicated tabloid talk show "Dish Nation" and on the radio as a host on the syndicated "Rickey Smiley Morning Show," per The Atlanta Journal-Constitution. She told the paper that her new show will show a softer side of her. "This person you'll see on the show is pretty much my government name. I'm vulnerable Shawntae," she said. "It's a different side of me. They will be shocked I'm such a creampuff."
Source: Read Full Article