Lil Mama made the list of memorable MTV Video Music Award moments when she joined Alicia Keys and Jay-Z on stage in 2009. The problem is that Lil Mama was not invited to do so. The moment caused much confusion for many. But Keys says she holds no grudges.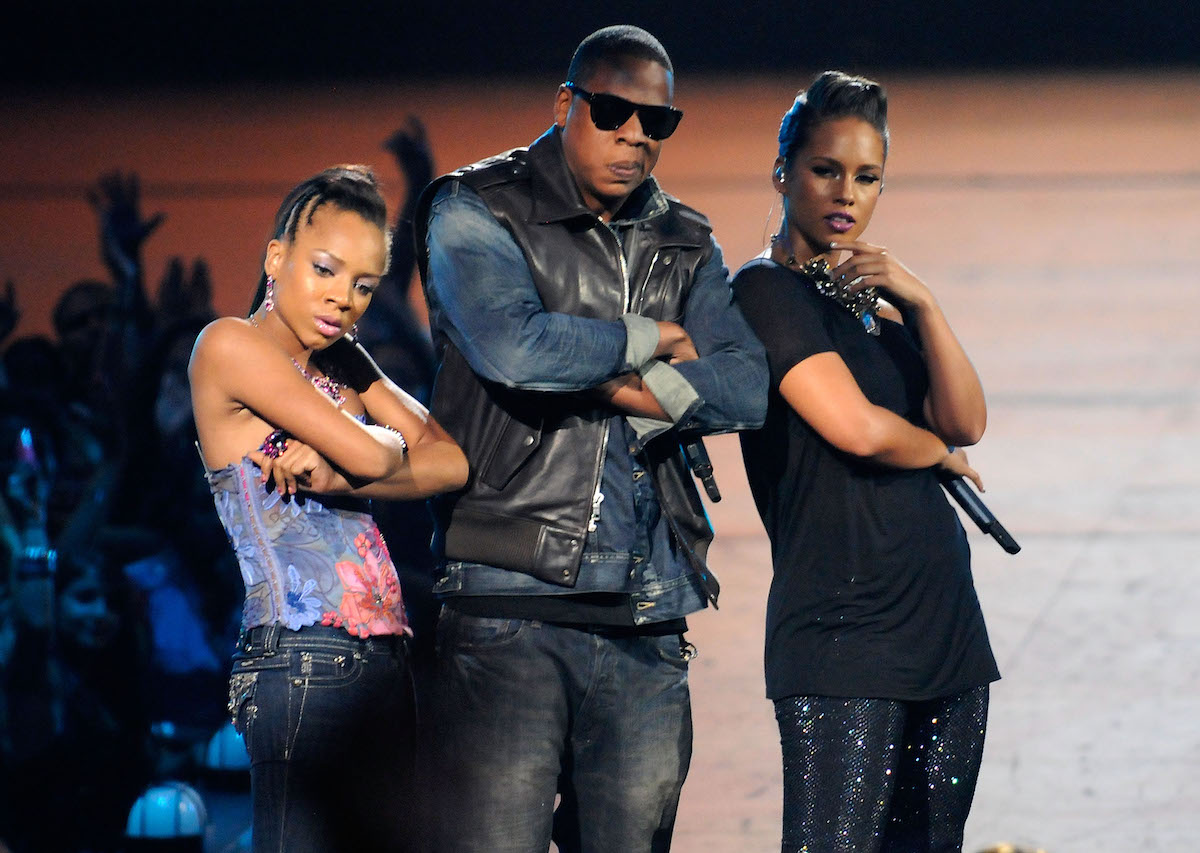 Lil Mama crashes Jay-z and Alicia Keys' performance
Lil Mama stunned audience members, Keys, and Jay-Z with her impromptu stage appearance during Jay-Z and Keys' performance for their hit single, "Empire State of Mind." She was the subject of immediate backlash.
The Harlem-born rapper told MTV News that she was sorry for the ordeal "I want to apologize," she said at the time. I wasn't trying to be disrespectful…I was feelin' it and it just happened." She even admitted to trying to get Jay-Z's wife to join her. "As I'm walking, I stop, and I'm like— 'come on, come on, let's go,' to Beyoncé, And she's like, 'What?' She couldn't believe it," she recalled.
In an interview with Complex in 2015, Lil Mama spoke more on the ordeal and says she would have done things differently. "I was trying to celebrate the city," she said. "Now that I'm a woman, how crazy would it have looked if she walked up there? They would have been like, [Beyoncé's] jealous, she can't stand to see [Jay-Z] with another woman. I am, someone who's not in that state of mind, not thinking that way, just caught up in the moment, and when I look back and think, damn, she was right. I was tripping."
She says she's tried reaching out to Jay-Z and Alicia Keys to apologize to them personally. Unfortunately, she has yet to hear back from either of them.
Alicia Keys says she's forgiven Lil Mama
The memorable moment is something that Keys admitted in the immediate moment caught her off guard. Now, Keys says she's moved past the incident. When speaking with the hosts of the radio show The Morning Hustle Show, Keys responded positively when asked whether or not she forgives Lil Mama. "Of course," Keys said.
She continued: "Of course. Listen, to this day, I truly never knew she was even on the stage — that's the craziest part of the whole thing for me. I was on that stage, JAY was in the middle, she was on the other side of JAY, and I never saw her. Never. So umm, that was wild to me."
Keys also said that she understands why Lil Mama felt compelled to join the stage. "But I absolutely — it's not even a statement," she said. "That was then. You know, she's from New York, too. You know, I think she really felt the energy of the record and she loved it and she couldn't hold herself back. Look, this is what my music does to people. What can we say?"
Hopefully, Lil Mama's wish of speaking to Keys and Jay-Z personally will soon come true.
Source: Read Full Article