Keanu Reeves is known as a great guy and is said to be the friendliest actor in Hollywood. He is recognized for his generosity and ability to remain down to earth despite his claim to fame and recent highlight, especially in meme culture.
The John Wick star has even gone so far as to donate millions of dollars to cancer research, people in need and so many more caused, and keeps it all under wraps; asking for no credit. He has even said to many different tabloids that he isn't in it for the money, nor is money that important to him. That doesn't mean that he is completely immune to the temptation to spend his millions of dollars on himself, too; and there is nothing wrong with that! Here are eight expensive things that Keanu Reeves has bought.
RELATED: The 10 Highest Paid Actors On HBO Right Now
Click the button below to start this article in quick view
8

A Christmas Gift to Someone on Set – $20,000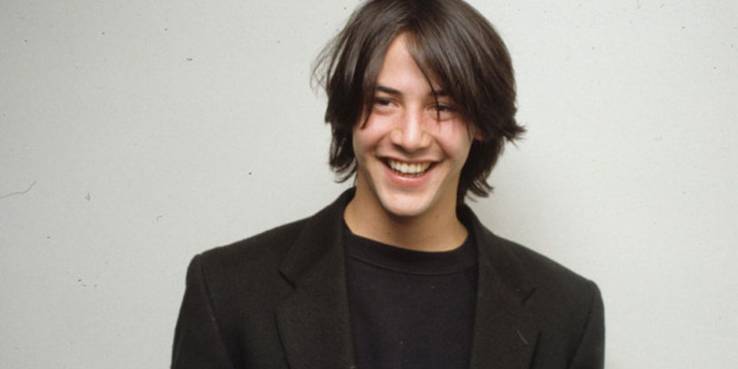 This isn't exactly something he has bought, but it sure is a great sacrifice the Keanu made for someone else in need. It is publicly known that Keanu made millions of dollars off The Matrix, which was release in 1999, but it isn't so widely known that he gave away about $75 million from his paycheck.
One of the most spoken about instances was a $20,000 Christmas bonus that he gave to one of the special effects workers after hearing about the tough time that him and his family were having. It's needless to say that Keanu Reeves is a great guy and can afford to through some money around.
7

Ducati 998 (2004) – $23,800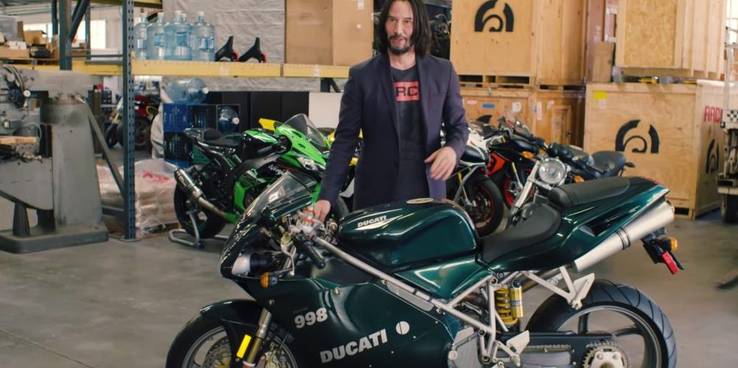 Keanu Reeves doesn't like to call himself a collector of motorcycles because he is modest. He does, however, have four motorcycles that are important to him, one of them being the Ducati 998, specifically the 2004 version that was featured in The Matrix: Reloaded, a film that was made in the early 2000s and one that Reeves actually participated in.
The movie was actually the world's highest-grossing R-rated film and was finally surpassed in 2016 by Deadpool. This motorcycle may not be the most expensive thing on this list, but for a motorcycle it does hold quite a lot of value and it an impressive collector's item.
6

1970 Ford Mustang Mach 1 Twister – $46,200
The 1970 Ford Mustang Mach 1 Twister is a classic Ford muscle car that is priceless to some collectors. Like we've said before, Keanu Reeves doesn't consider himself a collector of motorcycles, but only a collector of cars would appreciate a machine like this.
RELATED: 10 Things Keanu Reeves Does To Achieve Success
The Twister began in the 70s and was one of the most desired cars in its lineup. Of course, now, it is a treasure especially since you can only get them second hand. There were three cars released around the same time; three different twisters, all of them gorgeous. Keanu owns the first one: the Mach 1.
5

Arch KRGT-1 – $78,000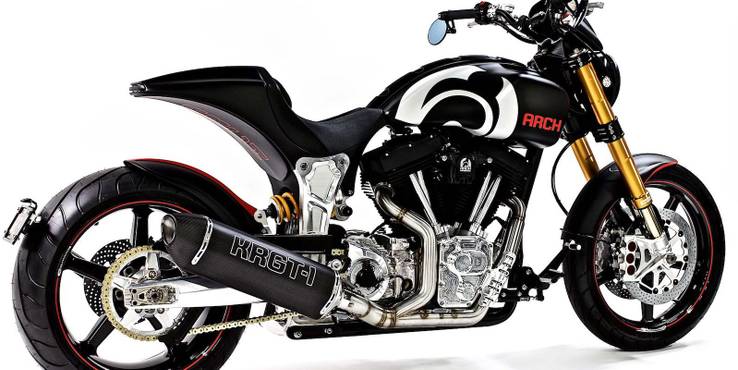 In 2011, Keanu Reeves decided that he would take his love of motorcycles and turn it into something that everybody can enjoy with him, so he created a high-end motorcycle company with his friend Gard Hollinger. Reeves had always admired motorcycles and would watch as motorcycle gangs rolled through his neighborhood.
This motorcycle, in particular, is one that was custom made for him, but the company he co-founded also provides them custom for his customers. The bikes cost more than some lower end sports cars.
4

Porsche 911 Carrera 4S – $127,900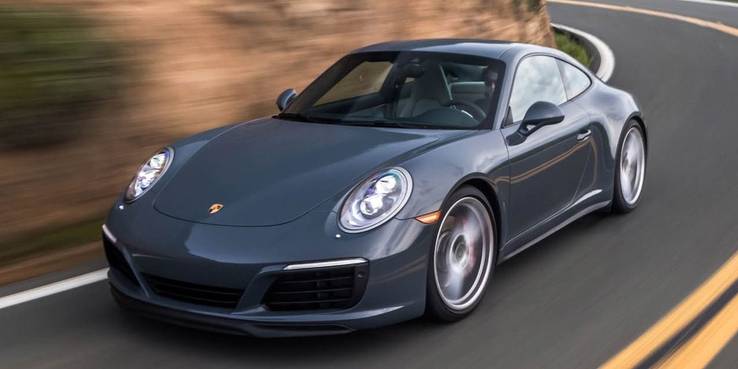 The new Porsche 911 is part of a series that has been in production since 1963 and is one of the highest performing sports cars in the Porsche line. The German cars are very desirable and only come in two-door combinations. Car enthusiasts everywhere admire the bodywork and undercarriage of this masterpiece. Keanu Reeves is one of those people.
RELATED: 10 Dead Celebrities That Are Still Making Millions
There are photos all over the internet of him leaning on the hood of his car, just enjoying the luxury vehicle. He probably enjoys Sunday drives around California with his fancy, near $130,000 car (and it only goes up in price); and why not? If you've got it, flaunt it!
3

Ferrari LaFerrari – $272,700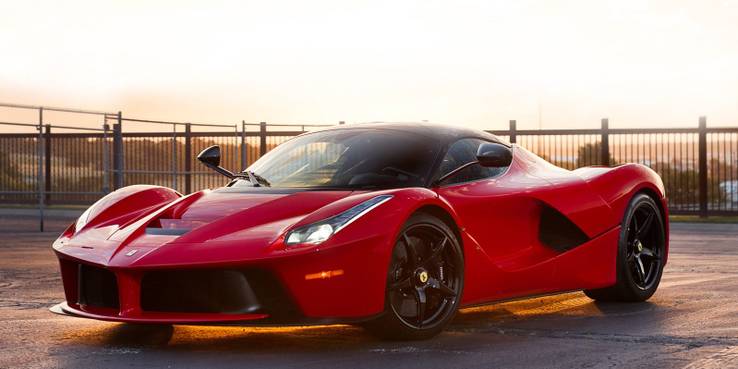 Also referred to as the Ferrari F150, this hybrid and very limited edition Ferrari was produced in 2013, and only a few of them were made. The expensive Italian made sports car is one that many car enthusiasts drool over.
When new, the car sold for about $272,700 American dollars. Now, though, the limited production cars that are left go for millions of dollars at auctions. On December 3, 2016, one was auctioned off for $7 million and is recognized as one of the most valuable cars in the world. And Keanu Reeves was lucky enough to scoop one up before production stopped in 2016.
2

His Mother's House – Unknown Price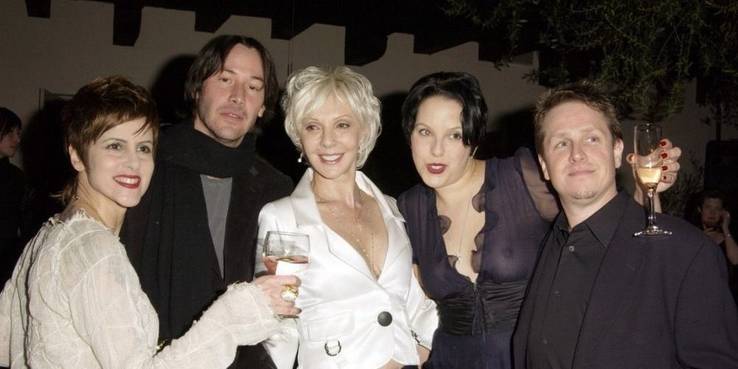 Keanu Reeves has been in the spotlight for a very long time and has wanted to be. When he first left home he told his mother that he wanted to be an actor. His mother, Patricia wasn't exactly your typical mother, and it is said that she just left her two children to do anything they felt like; which ultimately ended with Keanu being moved from school to school and even getting expelled once.
He always, however, recognized that she also had a hard life, which he is trying to make up for now. He actually ended up buying her a house before he even bought one for himself. No one knows where or how much it was, but the gesture is incredibly unselfish if you ask us.
1

Mansion in the Hollywood Hills – $5 million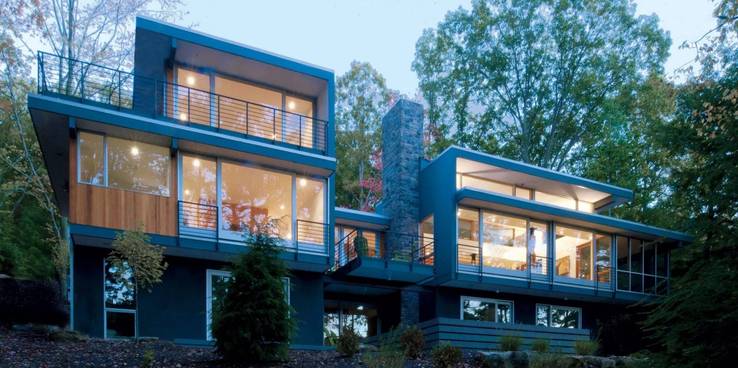 Keanu Reeves bought his first house in 2003 at the age of 39 years old. Obviously, by then he could afford a home grander than this one but that didn't mean anything to Keanu. He liked to live in a 'gypsy style', as he has confessed.
He loved to travel, staying in hotels, camping out, and just enjoying life. Finally, he decided to purchase his $5 million home, which is situated in the Hollywood Hills, in the same neighborhood as Leonardo DiCaprio. Even though he was older when he bought his first home, he still expressed his excitement when telling the tabloids about his purchase, saying there is nothing like the feeling of recognizing that this is the one.
NEXT: Net Worth Of The Cast Of The Avengers
Tags:Keanu Reeves
Source: Read Full Article