Star Wars: The Rise of Skywalker brought a close to the decades-long Skywalker saga. And now that this nine-part story is complete, The Mandalorian leads the way toward the future. However, as Star Wars fans brace themselves for new adventures, one fan has proven how series creator George Lucas' vision was realized.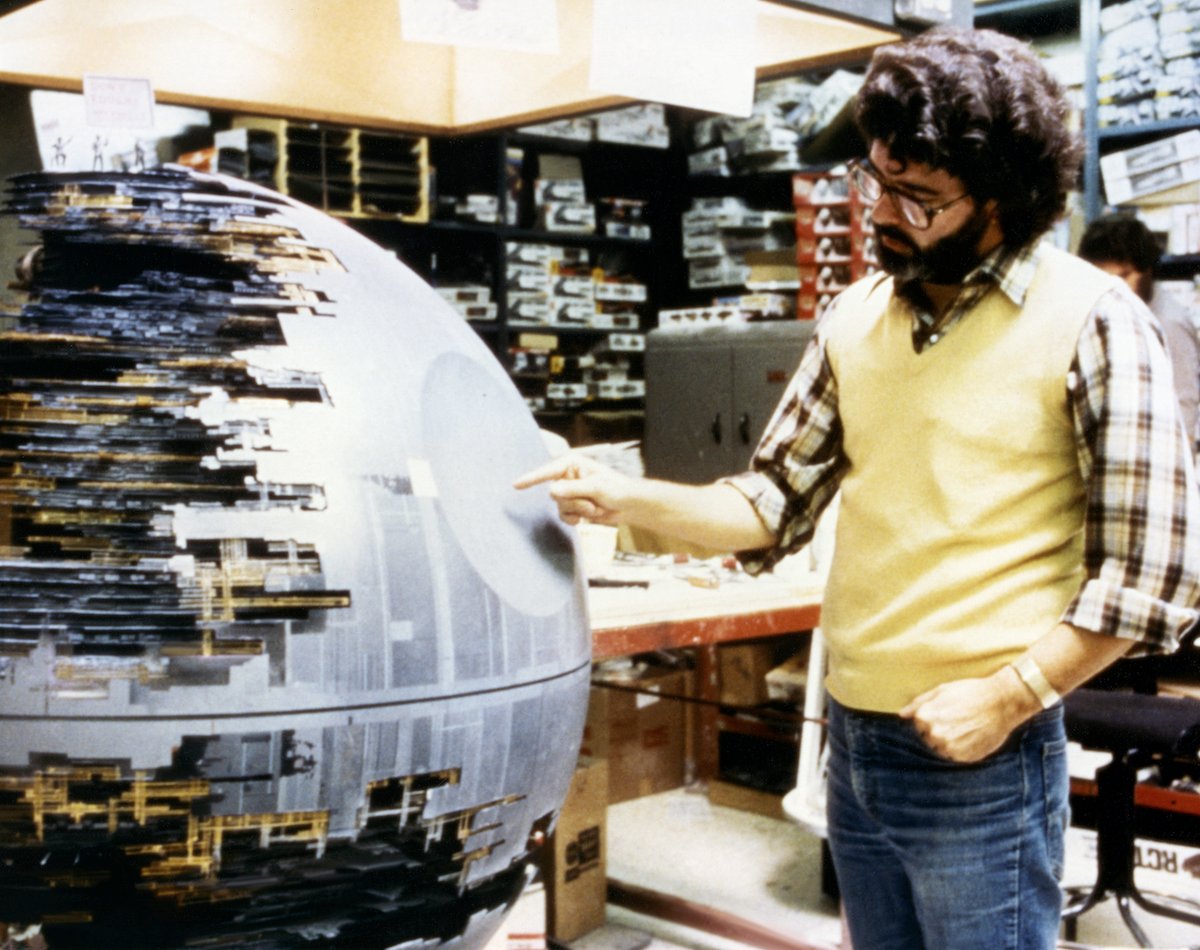 George Lucas had a clear vision for the Skywalker saga
No one expected the original Star Wars to hit as big as it did in 1977. That film kickstarted arguably the biggest and most influential franchise in cinema history. Inspired by the adventure serials of his own youth, Lucas made something that has shaped generations of moviegoers.
And that same generational effect has come to bear in the films as well. Together, the original and prequel trilogies tell a detailed, near-parallel story of father and son. Luke and Anakin Skywalker face several of the same challenges throughout their series. 
Lucas even famously once compared the Star Wars saga to poetry. With both his trilogies, Lucas aims to feature deliberate storytelling parallels, akin to rhyming stanzas. The intention is to show how time is cyclical and how the choices the Skywalker men make inform their respective paths.
A new 'Star Wars' viral video captures Lucas' intent perfectly
For years, fans have noted the ways in which certain shots and design elements recur from one Lucas trilogy to the other. With the sequel trilogy also now complete, that same lens turns toward how the story of Rey (Daisy Ridley) and Kylo Ren (Adam Driver) fits within it.
Now YouTuber Redfoam has delivered a Star Wars supercut that proves just how intricately Lucas' vision was executed. In less than three minutes, the video incorporates action-heavy footage from throughout the live-action saga. It even includes clips from Rogue One, Solo, and The Mandalorian.
Although the supercut doesn't reference the animated series, it does seamlessly capture how interconnected the saga truly is. Lucas wasn't directly involved in the past several years of Star Wars. However, it does look like those who've inherited the saga stayed true to at least this aspect.
The saga faces a whole new universe of storytelling possibilities
And few creative voices within the Star Wars universe have the reverence for Lucas' franchise like Dave Filoni. The man behind Star Wars: The Clone Wars and Star Wars: Rebels is currently an integral part of The Mandalorian. So fans can count on him keeping Lucasfilm on track.
Likewise, on the movie side, Taika Waititi is set to direct an upcoming big-screen release. Waititi already directed The Mandalorian Season 1 finale. And hopes are high he can bring his Thor: Ragnarok energy to the "galaxy far, far away." In short, we have a good feeling about the saga's future.
Source: Read Full Article