Pearl Jam's Matt Cameron and Red Hot Chili Peppers' Chad Smith say Rolling Stone misquoted them in a recent Taylor Hawkins article. It talked about the musician's last months and included quotes from both drummers. They claimed they'd witnessed a tired Hawkins, who was ready to scale back playing music with Foo Fighters. A rep for Foo Fighters denied all their comments, but now Cameron and Smith have come forward to say their quotes are a complete fabrication too.
How Rolling Stone quoted Matt Cameron and Chad Smith in their Taylor Hawkins article
Since Hawkins' death on March 25, Rolling Stone has interviewed some of his closest friends. According to the article, most of them said the same thing about the end of Hawkins' life. Foo Fighters' strenuous touring schedule was exhausting him.
Rolling Stone quoted Cameron saying Hawkins had confronted frontman Dave Grohl about the fast-paced touring. "He had a heart-to-heart with Dave and, yeah, he told me that he 'couldn't f***ing do it anymore' — those were his words," Cameron said. "So I guess they did come to some understanding, but it just seems like the touring schedule got even crazier after that."
A rep for Foo Fighters denied Hawkins felt that way and that he'd talked to Grohl.
Rolling Stone also quoted Cameron saying Hawkins was willing to continue for his band. Cameron said, "He tried to keep up. He just did whatever it took to keep up, and in the end he couldn't keep up."
Meanwhile, Smith allegedly had similar comments but added that "the straw that hit the camel's back" was an alleged incident that involved Hawkins collapsing of exhaustion on a plane in Chicago.
"He just said he was exhausted and collapsed, and they had to pump him full of IVs and stuff," Smith said. "He was dehydrated and all kinds of stuff." Smith said that after the incident, Hawkins told him, "I can't do it like this anymore."
Cameron and Smith were two of four sources who discussed Hawkins' alleged anxiety about Foo Fighters' touring schedule in his final months. A third source was anonymous. The fourth was singer Sass Jordan. She posted a link to the article on her public Facebook page.
Cameron and Smith claim Rolling Stone misquoted them in their Taylor Hawkins article
Since Rolling Stone released their Taylor Hawkins article, both Cameron and Smith have walked back their comments. They claim the publication misquoted them and apologized to Foo Fighters. They both believed they'd signed on to a tribute article. Not one that portrayed a bad relationship between Hawkins and Grohl.
"When I agreed to take part in the Rolling Stone article about Taylor, I assumed it would be a celebration of his life and work," Cameron wrote in a statement on Instagram. "My quotes were taken out of context and shaped into a narrative I had never intended.
"Taylor was a dear friend, and a next level artist. I miss him. I have only the deepest love and respect for Taylor, Dave and the Foo Fighters families."
He continued, "I am truly sorry to have taken part in this interview and I apologize that my participation may have caused harm to those for whom I have only the deepest respect and admiration."
Shortly after, Smith released his statement. "Taylor was one of my best friends and I would do anything for his family," Smith wrote on Instagram. "I was asked by Rolling Stone to share some memories of our time together, which I thought was going to be the loving tribute he deserved.
"Instead, the story they wrote was sensationalized and misleading, and had I known I never would have agreed to participate. I apologize to his family and musical friends for any pain this may have caused. I miss Taylor every day."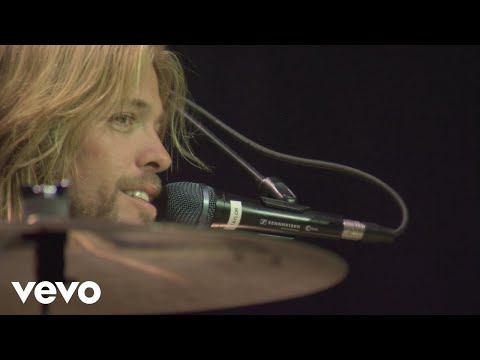 The facts of the article
If the quotes from friends in the Rolling Stone Hawkins article are fabrications, then the only facts are Hawkins' quotes.
In his last interview with Rolling Stone in June 2021, Hawkins talked about his stage fright. He said he enjoyed the time off from touring due to the lockdown.
"I'm really nervous about tonight," he said about Foo Fighters' first post-lockdown gig. "I have major stage fright — major, major, major. Like, today is, like, I'm in hell right now. I've been on the road 28 years, literally, so I had a year and a half off from this feeling I have today."
Hawkins also said he was "trying really hard to figure out how to continue to keep the intensity of a young man in a 50-year-old's body, which is very difficult."
Hawkins also put pressure on himself to play perfectly in and out of the recording studio. Grohl has said that he didn't care how Hawkins played; he knew he wanted to be friends with Hawkins.
Rolling Stone claims that Foo Fighters already had nearly 60 shows planned for 2022. However, we'll never know if the band's schedule was wearing Hawkins thin.
Source: Read Full Article