Sebastian Stan is having a busy beginning to 2022. He has a role in The 355 and also stars in Hulu's Pam & Tommy, where he plays Motley Crue drummer, Tommy Lee. His upcoming film, Fresh, features Stan his darkest and possibly scariest performance yet. However, Stan says he really enjoys taking roles that get him out of his comfort zone as an actor. 
Sebastian Stan says he never wants to be comfortable as an actor
Most people will know Stan from his role as the Winter Soldier/Bucky Barnes in the Marvel Cinematic Universe. He recently reprised the character in the Disney+ series, The Falcon and the Winter Soldier. However, his recent roles are beginning to show his versatility as an actor. In an interview with Indiewire, Stan says that he doesn't like to "feel comfortable, work-wise."
"I feel like I'm just as anxious now about what do I do next as I was a few years ago," Stan says. "I don't know if that's ever going to change, and I don't know if I'm ever going to want it to change. I hate comfort. I don't like to feel comfortable, work-wise. I feel it's easy to get comfortable. I think it's easy to get sort of trapped as an actor and to just do things."
Stan enjoys taking on the roles that freak him out
Stan's upcoming film, Fresh, had people talking when it first premiered at Sundance, with many praising Stan's twisted and sinister performance. In the film, Stan plays Steve, a doctor who meets Noa (Daisy Edgar-Jones). Noa is tired of the dating pool, and against her better judgement, goes on a weekend getaway with Steve. The weekend turns into a nightmare when she finds herself chained to the wall in Steve's home.
This psychopathic character is one audiences have never seen Stan play. Stan explains that the more he is freaked out by something he reads, the more he's drawn to it and that's something that really interested him about this character.
"More and more as I've gotten older, when I read something that really kind of freaks me out a little bit and I get the voice that's like, 'Don't ever go near this,' then I'm more drawn to it as a result," Stan tells Indiewire. "I find usually that fear is a good indicator of something that I have to sort of step into perhaps to understand better."
Stan says he had to 'hold his own' against Noa's character in 'Fresh'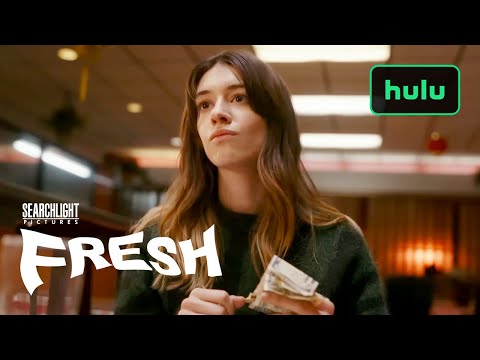 Stan praises the script Lauryn Kahn and also says he was excited to work with Edgar-Jones. He says both Edgar-Jones and this character are "intelligent" and he believed that his character in Fresh would be challenged by this.
"It was great reading the script, knowing that Daisy was going to be Noa, because I think that really informed a lot of how that experience was going to be," Stan explains. "Daisy, to me, has such a world weariness about her, this wisdom and intelligence that's just very inherent to her. And I thought, 'This character is an intelligent woman. And, as a result of that, my character is going to have to hold his own with her in many ways.'"
You can check out Stan's horrifying performance in Fresh when it starts streaming on Hulu on March 4. 
Source: Read Full Article