Since leaving Saturday Night Live, Will Ferrell has become one of the biggest comedic movie stars in the world. But while the actor returned for sequels to hits such as Zoolander, Anchorman, and Daddy's Home, he has never revisited Elf. Now Ferrell's co-star James Caan has revealed the real reason why Ferrell turned one of his biggest hit movies into a franchise.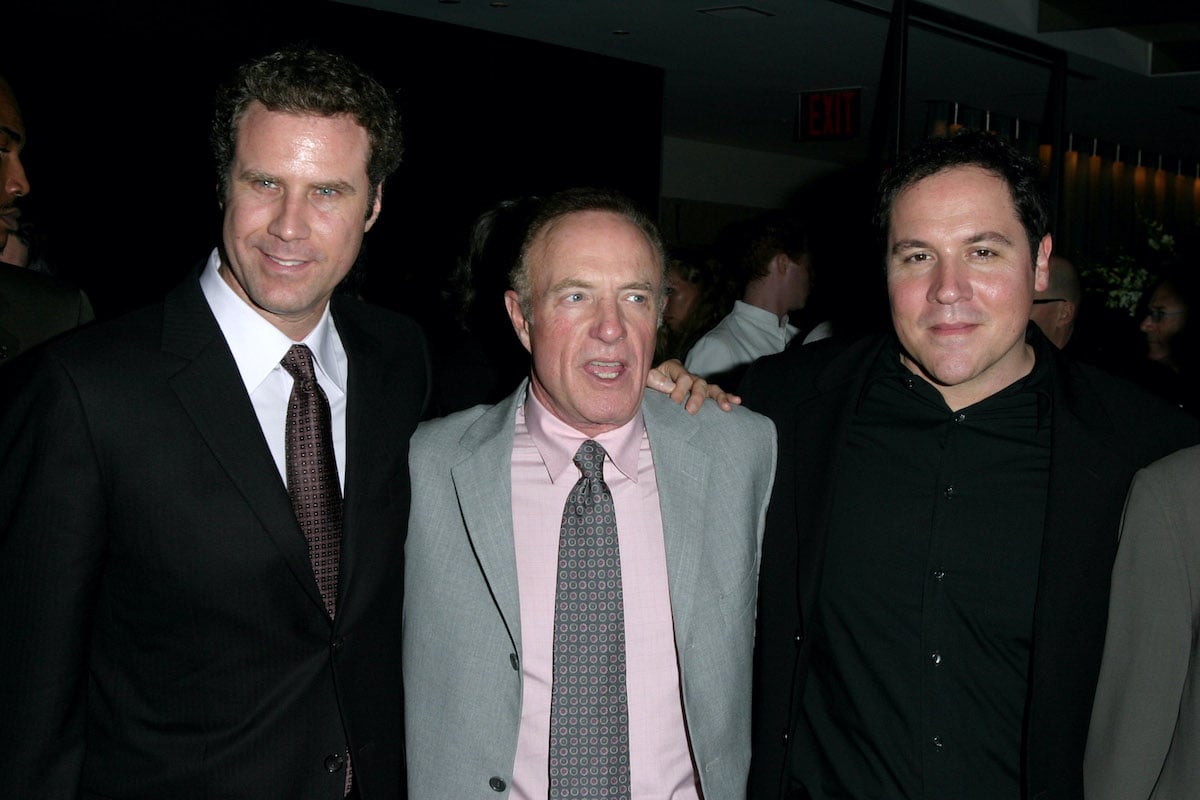 Jon Favreau and Will Ferrell made a modern holiday classic in 2003
The story of a human raised by Santa's elves, the 2003 comedy has become a modern holiday favorite. With only his second directorial effort, Jon Favreau turned the whimsical tale of Buddy the Elf (Ferrell) into a throwback to wholesome Christmas classics of yesteryear. And the end result was a $200 million box office smash.
At the time, Ferrell hadn't played such a lovably earnest character as he does in Elf. The movie showed a different side of the actor, whose performance is only enriched by his man-child energy. After all, Ferrell appeared as Frank "The Tank" Ricard in Todd Phillips' bawdy Old School the very same year. Elf proved just how versatile a leading man he could be.
Now James Caan has spoken out about why 'Elf 2' never happened
Despite the movie's runaway success, Elf 2 never materialized. Over the years, Ferrell simply said he was hesitant to tarnish the legacy of the first film. But now Caan — who plays Ferrell's frustrated father — offers a different reason a sequel failed to come together. The actor recently called in to Cleveland radio station 92.3 The Fan's Bull & Fox show to explain.
We were gonna do it and I thought, "Oh my god, I finally got a franchise movie, I could make some money, let my kids do what the hell they want to do." And the director [Favreau] and Will didn't get along very well. So Will wanted to do it. He didn't want the director, and he had it in his contract. It was one of those things.
Until now, fans had little idea Favreau and Ferrell's failed to work well together. There's any number of reasons why their sensibilities might not have meshed on set. But in any case, it sounds like Favreau and Ferrell are at a stalemate on Elf 2. At least most fans agree the first film works perfectly well as a standalone.
Could Will Ferrell revisit any other classic characters?
Although Buddy the Elf might not be returning, Ferrell has certainly proven he's open to revisiting popular films. He's already starred in a handful of sequels, including 2019's The Lego Movie 2: The Second Part. But are there any other films Ferrell would be willing to develop into a franchise?
Third installments of the Anchorman and Daddy's Home series could very well be in the cards. At one point, Ferrell was even talking about reuniting with John C. Reilly for a Step Brothers sequel. Instead, the pair reteamed for the disastrous Holmes & Watson. Perhaps now Step Brothers 2 may happen.
Source: Read Full Article