Comic book movies have dominated the box office over the past decade. Superhero movies such as The Dark Knight and The Avengers have changed the face of Hollywood. Now, it seems, every major star in the business eventually dons a cape. Still, Dwayne Johnson still hasn't officially joined those ranks just yet. Now fans waiting for Black Adam have longer to wait.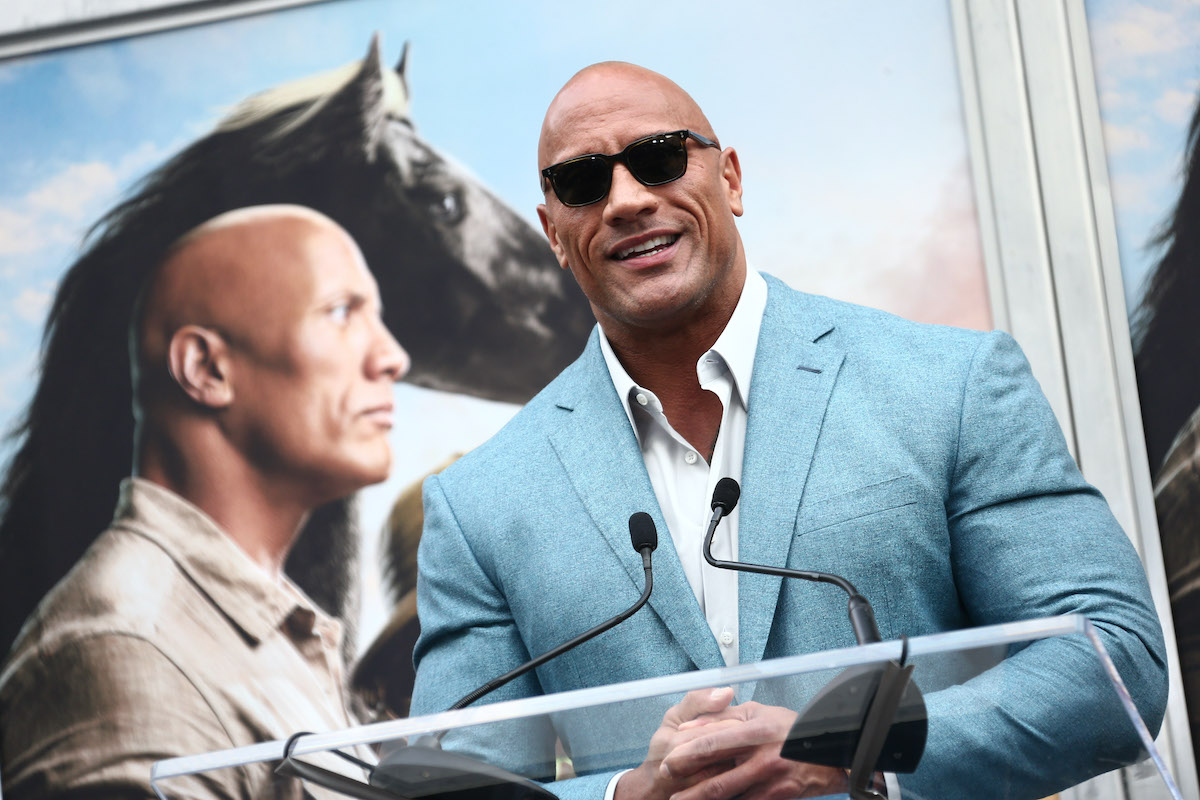 Dwayne Johnson juggles franchises like 'Jumanji' and 'Fast and Furious'
Even without a Marvel or DC role, Johnson has evolved into perhaps the most successful man in entertainment. In the early 2000s, he focused on making the transition from professional wrestling to a full-time acting career. But by the early 2010s, "The Rock" had officially arrived. Since then, he's been collecting franchises right and left.
In 2011, Johnson joined the Fast and Furious series with Fast Five. And his character, Luke Hobbs, became such a fan favorite that he co-headlined his own spinoff with Jason Statham's Deckard Shaw. Moreover, Johnson — along with co-stars Kevin Hart, Karen Gillan, and Jack Black — revived the Jumanji franchise with a pair of massive blockbusters.
Now the actor wants to join the DCEU with 'Black Adam'
For nearly a decade, Johnson's name has circled around superhero properties. At one point, the actor was rumored to play DC Comics anti-hero Lobo on the big screen. But a few years back, he became officially attached to play Black Adam in the DC Extended Universe (DCEU). The character began as a villain for Shazam but has evolved into a hero in his own right.
Of course, Johnson's schedule is already loaded at any given time. But Black Adam finally seemed like a go. With a release date set for December 2021, it seemed like the stars had aligned. Johnson would finally make his superhero debut. And speculation grew about how he could face off against either Zachary Levi's Shazam or even Henry Cavill's Superman.
But Warner Bros. has pulled 'Black Adam' from its release schedule
But the coronavirus (COVID-19) pandemic has disrupted that plan, it seems. Even as recently as August 2020, the DC FanDome event teased what fans could expect from Black Adam. However, as movie theaters prepare for another widespread shutdown, Warner Bros. has massively shuffled its release schedule, according to Variety.
The studio again pushed The Batman back, this time from 2021 to 2022. The Flash and Shazam 2 faced similar delays, with the latter now set for 2023. As for Black Adam, Warner Bros. removed the movie from the schedule altogether. Since Johnson is known to line up multiple projects at a time, it sounds like the studio might miss its production window.
At this point, there's no telling when Black Adam might receive a new release date. But the way the industry has been going, perhaps Warner Bros. should wait until the future is a bit less uncertain. At least The Matrix 4 has moved up, from April 1, 2022, to Dec. 22, 2021. That's the one bit of good news in the latest round of release changes.
Source: Read Full Article