Daniel Craig is the most recent actor to take up the James Bond role. His iteration of the legendary character had its ups and downs over the years. This holds true for both in front of and behind the camera. Craig admitted the hilarious story that he drunkenly offered filmmaker Sam Mendes the Skyfall directing gig.
The James Bond franchise needed 'Skyfall' to land after 'Quantum of Solace'
Fans and critics continue to claim 2008's Quantum of Solace as one of the worst installments. Others argue that 2015's Spectre holds the title for the worst of Craig's Bond era. However, Quantum of Solace had a lot of behind-the-scenes issues over the course of production. Nevertheless, this puts stress on the creative team to make 2012's Skyfall something special.
Skyfall successfully brought audiences and critics back into the fold for Craig's Bond movies. There are some naysayers, but they aren't enough to hold back the generally positive view held on this installment. However, this is partly thanks to a happy accident made by Craig in bringing on Mandes.
Daniel Craig drunkenly offered Sam Mendes the 'Skyfall' directing gig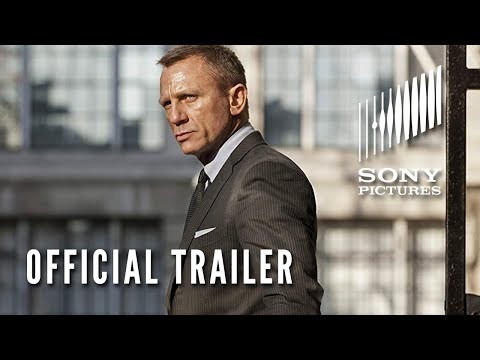 The Hollywood Reporter's Awards Chatter podcast (via The Playlist) talked with Craig about the Bond movies and Mendes came into the conversation. The action star opened up about a hilarious story about getting drunk at Hugh Jackman's Christmas party. Craig admitted that he later thought he'd be in a huge amount of trouble for his mistake in offering Mendes a big directing gig.
"I was definitely a little drunk, Sam turned up late and I hadn't seen him for years, I hadn't seen him since Road To Perdition," Craig said. "Sam sat down and we were having a drink together and it just dawned on me, it was just like one of those [moments]."
Craig continued: "We were [already] having conversations about directors … and it just became glaringly obvious to me sitting opposite him. I thought, 'Of course.' And so I just basically went, 'I'm probably not supposed to say this, but do you want to direct the next Bond movie?'"
"And he just did this thing, he kinda just looked at me [and squinted] and said, 'Yes.' And then I went, 'I'm in s*** now,'" Craig said. "I'm sure there is someone I have to talk to about that before I go offering directors jobs. It's not my responsibility, but I was drunk!"
"I phoned up Barbara [Broccoli] the following moment thinking, 'Oh god, here we go, I'm going to be in s*** now.'" Craig said. "I said, 'I think I offered Sam Mendes the directing job last night.'" Fortunately, Broccoli responded, "Amazing, great."
'No Time to Die' marked the end of an era for Daniel Craig's James Bond
The coronavirus (COVID-19) pandemic deeply impacted No Time to Die's release date. However, it finally hit theaters in 2021. No Time to Die earned positive remarks overall from critics and audiences. The story concludes Craig's era of Bond, leaving many audiences wondering who will take on the role next. There are some guesses, such as Crazy Rich Asians' Henry Golding. However, nothing is set in stone.
Mendes didn't return to direct Craig in No Time to Die after Spectre. However, his work on Skyfall continues to get attention from longtime Bond fans. Stay tuned to find out who will take on the legendary Bond name next.
Source: Read Full Article