Due to the coronavirus (COVID-19) pandemic, Phase 4 of the Marvel Cinematic Universe (MCU) has been delayed until 2021. Even early hopes that Disney+ series like WandaVision would be released in 2020 failed to pan out. Fans won't see Black Widow until at least May 7, 2021. But for those hoping to see the titular hero get some love, it could be well worth the wait.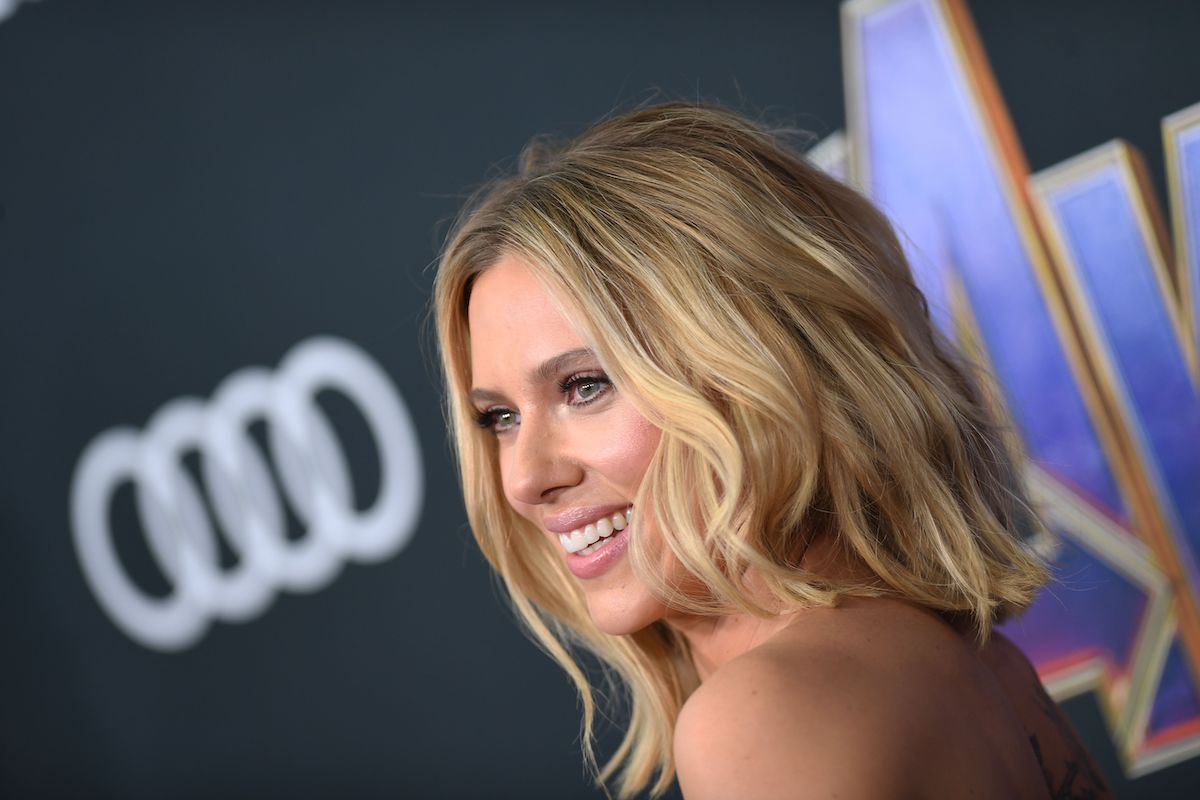 Scarlett Johansson's Avenger still hasn't had a proper MCU romance
Most of the original Avengers line-up has been at the center of their own love story. Iron Man (Robert Downey Jr.) has Pepper Potts (Gwyneth Paltrow). Captain America (Chris Evans) has Peggy Carter (Hayley Atwell). And Thor (Chris Hemsworth) has Jane Foster (Natalie Portman). Even Hawkeye (Jeremy Renner) has his wife Laura (Linda Cardellini).
So it makes sense Joss Whedon tried to introduce a romance between Black Widow (Scarlett Johansson) and Hulk (Mark Ruffalo). Of course, most fans didn't really connect to that proposed coupling in Avengers: Age of Ultron. So the potential romance fizzled before it ever even began. But since even Hulk had Betty Ross (Liv Tyler), where is Natasha Romanoff's romance?
'Black Widow' will reportedly introduce a new love interest
According to Black Widow: The Official Movie Special book (via The Direct), Johansson's Avenger could finally be about to get some love. In the book (now available to purchase), actor O.T. Fagbenle (The Handmaid's Tale) teased a romantic connection between his character and Johansson's. In the film, Fagbenle plays Mason, described as a key ally for Black Widow.
"Mason is a finder for people who aren't so affiliated with armies, like people who are part of the underworld. He can find anything you need as well. He's had a relationship doing that work for the Black Widow, and they have a bit of a vibe going on. There's a sense that there's more to their relationship than it being purely work-related, so that's always in the mix."
The actor also revealed that Natasha turns to Mason to escape — presumably from the events of Captain America: Civil War — and again when she faces trouble later. Given the mysterious nature of his character, some fans have speculated Mason might turn out to be the movie's primary villain, the masked Taskmaster.
How will 'Black Widow' impact the rest of Marvel's Phase 4?
In addition to Fagbenle's Mason, Black Widow introduces several other new characters to the MCU. But the film's unique setting — in between Civil War and Avengers: Infinity War — raises the question of how much impact the movie will have on the rest of Phase 4. After all, any characters that survive will have to explain their whereabouts during Thanos' (Josh Brolin) attack.
At the very least, it does seem like Florence Pugh's Yelena Belova will stick around for a while. The character also bears the title of Black Widow in the comics. And the Oscar-nominated Pugh will certainly prove to be a strong addition to the MCU going forward. Perhaps she may even prove to be a key part of the next incarnation of the Avengers.
Source: Read Full Article