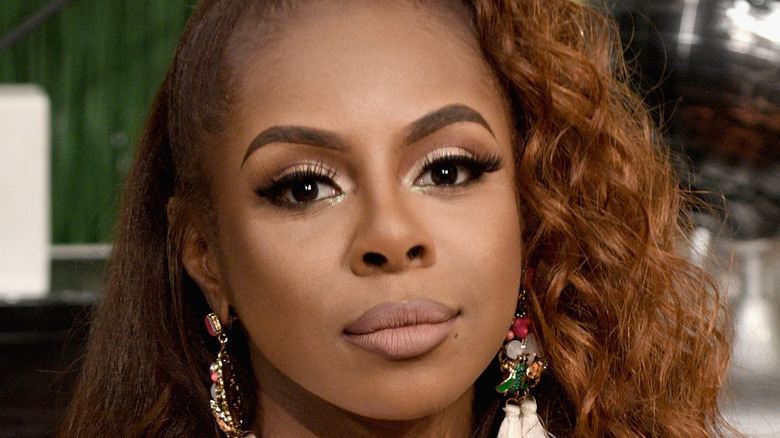 "Real Housewives of Potomac" will be back on the air on July 11, 2021, and fans couldn't be more excited to find out what Season 6 has to offer. One housewife that people can't stop talking about is Candiace Dillard Bassett, a former military kid turned Miss United States who was born in Biloxi, Mississippi (via Bravo TV).
Candiace married her husband, Chris Bassett, in 2018, and the two held a wedding that really pulled together everything that makes Candiace who she is. As she told Brides, "As a former pageant queen and self-proclaimed girly girl, I knew I wanted a grand wedding that epitomized classic sophistication, with a touch of Southern charm as a nod to my Mississippi and Georgia roots." 
Candiace brings a wide range of experiences to the table while filming "Real Housewives." In addition to her time on the pageant circuit, she has founded three companies: Candiace Dillard Pageant Consulting, Prima Hair Collection by Candiace Dillard, and Chateau Salon Suites. She's also the founder of My Sister's Keeper, which is described as "a mentorship and women's empowerment organization designed to give young girls the opportunity to interact with women in their communities" (via Bravo TV).
Candiace Dillard Bassett wondered if her family would accept her husband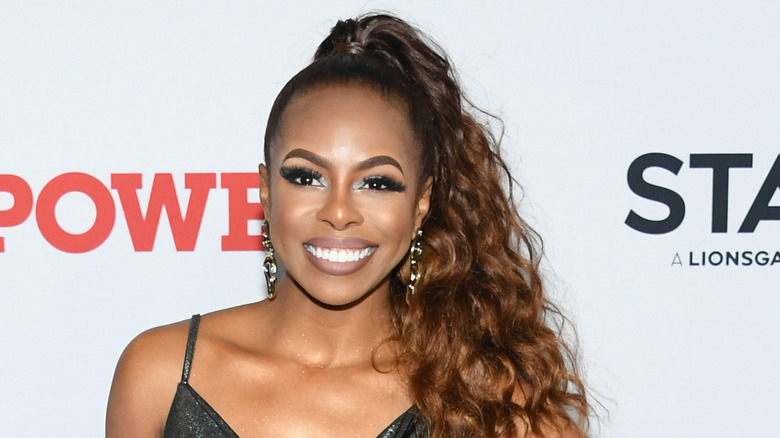 While speaking as part of Amplify Our Voices: An Open Dialogue on Racial Inequality in America in 2020, Candiace Dillard Bassett revealed that she never anticipated being married to a white man. "So I will start by saying that I never saw myself being with someone, dating outside my race. I always thought that my father is Black, my stepfather is Black, that I would end up with a Black man" (via Bravo TV).
When it came time to introduce her eventual husband to her family in the southern United States, Bassett wasn't sure how it would go down. She explained, "You know southern people … they are a little slower to get on the train of progression and I was nervous about bringing my white boyfriend down to the country, honey" (via Bravo TV).
Happily, everything went incredibly well. "And having him make it through and be received and accepted by my uncles and cousins, but my family is, they are who they are, but they're accepting and they're loving and if he's a good person, if they're good people, my family accepts them — and my husband is an amazing person. He has a beautiful spirit and they accepted him. Plus, he brought beer and they love beer. So that was the end of that; it was done" (via Bravo TV).
Candiace Dillard Bassett thinks her marriage is opening minds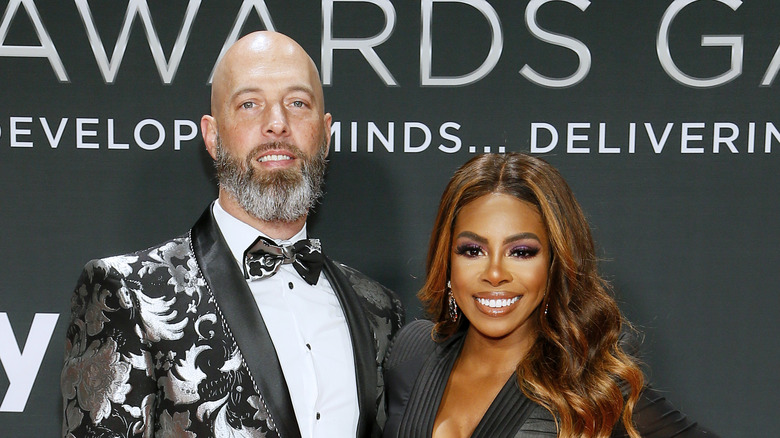 Candiace Dillard Bassett also shared that it seems like her marriage is opening up others to dating outside of their race. She told Bravo TV that Black women in particular often write to her and ask about dating white men. "Since I've been on my show, I've had a lot of Black women write me and ask me what is it like to be a with a white man: 'I'm considering dating outside my race' [and they ask me questions]."
Bassett also says that some of these questions have even come from her own family members. "And even my aunts ask, 'So, what is it like?' as if I'm dating a frog. No, he's a human. He has flesh and bones and blood and cries. He's a human man — and just happens to be white" (via Bravo TV).
Per People, earlier this year, she listed her Oxon Hill, Maryland home for $799,000, and has apparently moved into new digs with husband Chris.
Candiace Dillard Bassett competed in pageants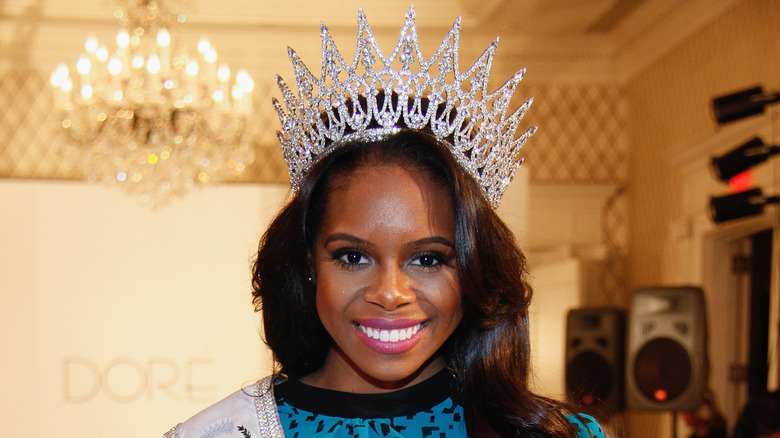 To say Candiace Dillard Bassett has had a varied career is an understatement. After graduating from Howard University, Bassett worked at the White House Offices of Public Engagement and Intergovernmental Affairs under President Obama. She also worked on President Obama's re-election campaign in 2012, and the following year was crowned Miss United States. Bassett has plenty of experience in the pageant world, and she's competed in the Sunburst, National American Miss, National Miss American Coed, Georgia Miss American Coed, Miss Maryland USA, Miss District of Columbia USA, and Miss United States competitions (via Bravo TV).
As if that's not enough, Bassett also has plenty of experience as a performer. She had a role in the independent film "Water in a Broken Glass" and guest starred alongside Tia Mowry on "Family Reunion" (via Bravo TV). However, her appearance on "RHOP" hasn't all been rosy, as she's famously been in extremely heated, and sometimes physical, altercations with cast member Ashley Darby, even waving a knife in Ashley's direction (per People). Candiace also got into it with former cast member Monique Samuels (per ET), and has written questionable social media posts, taking digs at cast mates, per Champagne and Shade. 
Source: Read Full Article