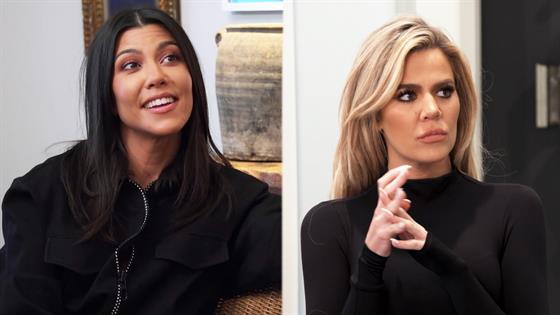 Getting to know Corey Gamble is not that easy!
But meaningful relationships come in all shapes, sizes and communication styles, and sometimes all it takes is a little extra effort and an honest conversation or two to start building one. Kris Jenner's kids learned that lesson the roundabout way during this week's Keeping Up With the Kardashians, which initially saw them reeling over some long-held questions about Corey's personal life.
Like: who are his family members? Are they close? And—maybe most pressing—how come he's never brought them around before? Kris' man probably would've preferred to field their inquiries directly rather than secondhand from Kanye West. But it was Kim Kardashian's husband who broached the family tree subject with Corey in the end, via a non-interrogative text message one morning at 6 a.m.
"Kanye texts Corey something along the lines of, 'Look. We don't know you. We've never met any of your family members,'" the rapper's wife explained. And while Kim acknowledged his delivery could've been smoother, the budding law student made it clear that, semantics aside, Kanye's sentiment wasn't technically wrong. "I mean, of course we've all felt that way and thought that," she told the camera.
And her siblings were on the same page.
"I agree with that statement from Kanye. We don't know anything about Corey like that," said Khloe Kardashian, noting later that her mom's boyfriend "does tend to be pretty secretive," despite past attempts to get to know him better. "He has not been receptive in this whole thing," the Revenge Body star continued. "So, me and all of the kids, we just…we've been more on guard with Corey."
Understandably, Kris thought the text ambush (and chit-chat that motivated it) was "rude" and asked her family not to "talk s–t to Kanye" about her partner anymore.
But tension between Corey and the Kardashians only kicked up as Sunday's episode progressed, after Khloe and Malika Haqq drove to Palm Springs for what they thought was going to be a girls' night with Kris at the mom-ager's desert vacation home. In the end, the evening felt like more of an "awkward sleepover" (Khloe's words) than anything else, since it turned out Corey was actually there too.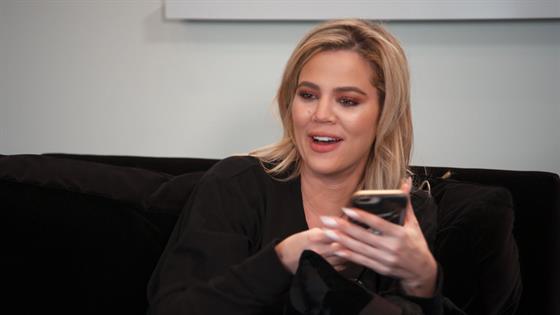 "I know a person like me gets criticized for not talking about other peoples' business. Or people will call you mysterious if you don't talk a lot," said Kris' beau over a quiet dinner, just the four of them. "I've been so sacred in a lot of significant peoples' lives and I don't talk about it, but it's not my place to talk about it."
Ironically, it was KoKo who didn't feel like talking in Palm Springs. Instead, she left dinner abruptly to FaceTime Scott Disick from an empty bathtub upstairs with Malika because confrontation is hard. Kris took one for the team days later though when she showed up to Khloe's house in L.A. with a cease-fire request her daughter couldn't refuse.
"I want you to recognize that when you do question my relationship with Corey, this isn't OK and it hurts feelings," she said, adding in a confessional that Khloe needs to "get on [her] bandwagon" because Corey isn't going anywhere. "I think that sometimes what you guys don't realize is that Corey is really taking care of me. Like no one ever has in my entire life."
Kris' candidness was a wake-up call for Khloe, who apologized and admitted she's "just a guarded person" before quickly arranging an "I'm sorry" meeting at Corey's place with Kim in tow. This time, all three spoke from the heart.
"I think you should know that me Kourtney, Khloe and Rob saw my dad go through different relationships with people that were so nice at the beginning," Kim said, explaining that once those relationships turned into marriages, the women "flipped" and weren't so nice anymore. So even as adults, knowing their parents' significant others—at least enough to trust they're not going to pull a personality turnaround any time soon—still feels important to them.
"I think our point is…we just want to say we're sorry if we've ever been distant," Khloe added. "We're happy you make our mom happy and we just want to move forward in a good place."
Corey, of course, wanted the same.
Minutes later and the ladies were tag-team organizing his walk-in closet, which seemed like a really good sign. See how all the familial drama unfolded—and wrapped up—this week in the full recap video above!
Watch a brand new episode of Keeping Up With the Kardashians Sunday at 9 p.m., only on E!
Source: Read Full Article