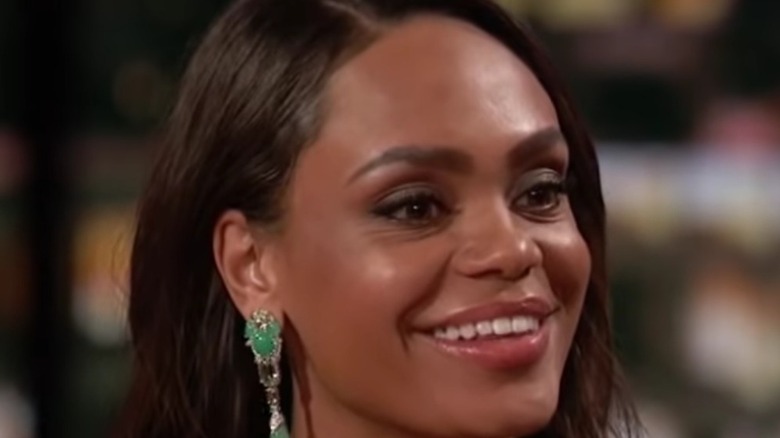 The world may have just started following Katie Thurston on her journey to finding love on Season 17 of "The Bachelorette," but already, Bachelor Nation is eager to catch another "Bachelor" star on a journey of her very own. Michelle Young, who was the runner-up on Matt James' season of "The Bachelor," is slated to star on the upcoming season of "The Bachelorette" (via Cosmopolitan) — which is great news for fans of the franchise, considering they'll get two seasons of "The Bachelorette" in one year.
And while there haven't been any announcements about the upcoming contestants for Young's season, per her ABC bio, the former college basketball player knows exactly what she's looking for. "As a partner, she describes herself as loyal, compassionate and supportive, and shows love through acts of service," her profile reads. "Her dream man is confident but not cocky and will look at her as his equal in all things … Michelle has big dreams for the future and says she wants a man by her side that is supportive and driven to make the world a better place."
This is when Michelle Young's season of 'The Bachelorette' is rumored to air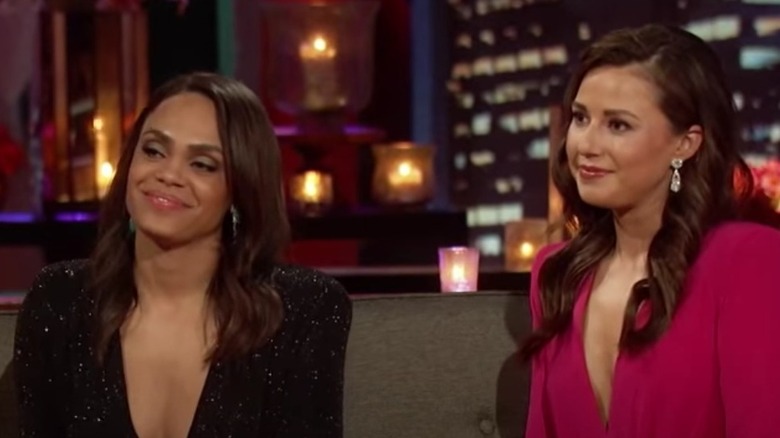 Leave it to Reality Steve to give us all the "Bachelorette" spoilers we could ever want! The Bachelor Nation insider took to Twitter on June 7 to reveal when he thinks Michelle Young's season will air, telling his social media followers, "Here we goooooo … Get ready for 9 straight months of Bachelor programming. Katie's season, straight into BIP Aug 16th, right into Michelle's season around 1st or 2nd week of October, then seemingly the Bachelor on the first Monday of Jan 2022 like it's always been. Buckle up" (via Marie Clarie).
In April, Reality Steve made a similar post about Young's season, writing, "ABC made it official today on their IG account: Katie's Bachelorette season begins airing June 7th and 'Bachelor in Paradise' will return beginning August 16th. Michelle's 'Bachelorette' season doesn't begin filming til July at the earliest, so don't expect that premiere until later in the fall, similar to Clare/Tayshia's season."
While ABC has yet to confirm the official air date of Season 18 of "The Bachelorette," it seems like Bachelor Nation fans are actually torn over Katie Thurston and Michelle Young's back-to-back "Bachelorette" seasons. "I'm gonna pass for the first time ever. I'm just done. Have fun y'all," one disgruntled Twitter fan wrote, while another agreed, writing, "Meh. Lost interest. Chris Harrison cancellation took the life right outta the series. I'm not boycotting, just completely disinterested. Not fun anymore."
Source: Read Full Article