The holidays are a great time to enjoy baking with friends and family. And Food Network personality Valerie Bertinelli's Melted Snowman Peanut Butter Cookies are a perfect example of a holiday baking project bakers of all ages can enjoy making together.
Bertinelli's Melted Snowman Peanut Butter Cookies is a kid-friendly recipe
The Kids Baking Championship host's recipe calls for vanilla candy melting wafers, round peanut butter cookies, marshmallows, mini chocolate chips, orange sprinkles, mini peanut butter cups, and sprinkles of various colors.
It's an easy, fun-to-make, holiday baking treat bakers of all ages will love to make. As Bertinelli says on Instagram of the recipe, "My 'Melted Snowman Peanut Butter Cookies' are so adorable and fun! Put on some festive music and get the entire family involved to have a special holiday bonding moment."
Find the full recipe, reviews, and video on the Food Network site.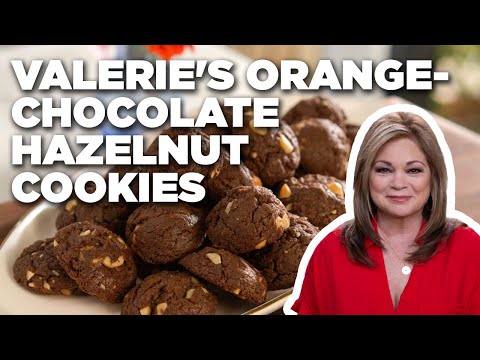 How Valerie Bertinelli's cookies come together
The Valerie's Home Cooking host starts off with "plain old slice-and-bake cookies," as she noted in the Food Network video for this recipe. While she chose peanut butter flavored cookies "because I'm going to tie it in with the snowman's hat," you can also use sugar cookies as your base. Bake your cookies following its package instructions (or make your own from scratch) and allow them to cool.
"You'll see as it comes together," Bertinelli adds, "this is really something that would be so much fun to do with your children."
Melt the wafers ("This is going to be the snow on my melted snowman cookie") and spread some of the melted vanilla wafer onto each cooled cookie. Each marshmallow is sliced into thirds ("This is going to be enough for three snowmen right here") and one marshmallow slice is placed on each cookie as the snowman's head ("He needs to look like he's melted").
A mini peanut butter cup is cut in half lengthwise to serve as the snowman's hat ("You can see he's starting to become a snowman"). Two mini chocolate chips become the snowman's eyes and one orange sprinkle serves as a nose. Other sprinkles (or chocolate chips) can be used as his buttons and even for a tie for the cookie's snowman.
"The fun thing about this," she adds, "is you can decorate them any way you want!"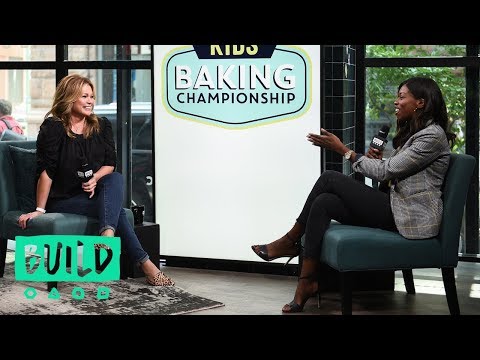 Bertinelli's fans ate up her cookie recipe
Becoming a Food Network host, Bertinelli wrote in her 2017 cookbook Valerie's Home Cooking, was a natural switch for her.
"To know me, in fact, is to spend time with me in the kitchen," she said. "I enjoy the feeling I get from sharing something I love. It's my favorite way of connecting with family and friends." And it shows in these festive holiday cookies that got her Instagram followers enthusiastic to make them.
"Love peanut butter cookies! And those are adorable, too cute to eat! Oh, who am I kidding! Give me one to eat!," one fan commented on Bertinelli's charming cookie post.
Another added, "So adorable! That would be fun to decorate with older kids."
Source: Read Full Article